You can simplify complex sales processes when you have sophisticated Configure Price Quote (CPQ) capabilities, making it a valuable option for business to business (B2B) ecommerce companies that want to reach the next level of performance.
Your products might have hundreds of possible configurations and variations, so your team will need in-depth knowledge to create a detailed specification and accurate pricing. However, this can be time-consuming and there's the risk of errors that could cost your business significant sums.
As part of your digital transformation strategy, powerful CPQ functionality can provide a behavior-guided and automated process. You can improve your quotations and free up your sales team to provide more value added advisory and support services to your new and existing customers. That's why six out of 10 leading companies that prioritize the use of technology are likely to have already automated key aspects of their CPQ process.
Here are just some of the ways CPQ can transform your B2B sales
Simplification – depending on your market sector, you could find your sales team spending a large part of their time creating detailed specifications to meet your clients' requirements. Understandably many B2B organizations focus on the internal processes involved to deliver a complex product but this can sometimes be at the expense of customer service.
Not all of your quotations will be successful, adding to the overall cost, and at the same time you could be missing opportunities if you take too long to respond. In contrast, an effective product-builder process can help you redesign your response to reduce complexity and meet your customers' needs more quickly and accurately.
Self-service – you can create intelligent questionnaires that will guide your client through their order process. Depending on their responses, they can be directed to additional questions to clarify their requirements to provide all the information you need. By educating, informing, and supporting clients throughout the order process, you create a seamless experience and increase satisfaction and loyalty.
Customization – your B2B customers are looking for personalized experiences which can become very complex and time-consuming if your process is manual. In contrast, CPQ functionality can support self-service options. You can use data about buying behavior to help predict what your customers are looking for, making their lives easier and improving your service.
With high quality two- and three-dimensional product imagery and virtual reality experiences, CPQ solutions can also offer sophisticated visualization options. These help your clients understand your products and see the impact of changes they make to their specification in real-time. You can add rules that will prevent them from making changes that can't be implemented to minimize errors and increase satisfaction.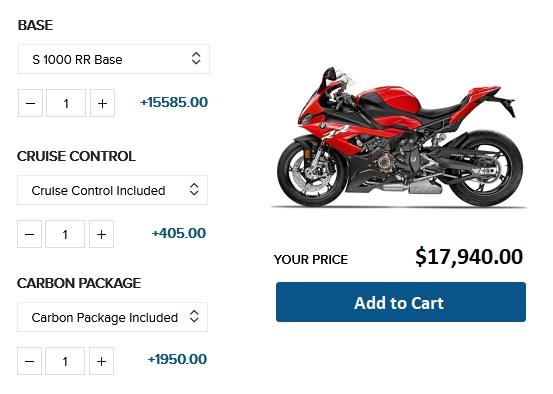 Speed
– fast response times are becoming
a point of differentiation
for many B2B companies. When your client provides most of the technical details you can reduce the time needed to check their requirements whilst automated back office processes speed up response times to create fast and accurate results. Once the order has been placed you can immediately transfer the information into your production process so delivery and invoicing can take place more quickly and efficiency can be improved.
Your sales cycle might be measured in days or months and the more complex your products and processes, the longer the cycle is likely to be. Any simplification can help to reduce the length of your sales cycle.
Automation – many steps in your CPQ process will be the same or similar, so you can create workflows that will allow you to automate some stages and minimize manual data entry, which can lead to errors. You can connect data and remove duplication and unnecessary work, making your team more productive.
Upselling – you can increase the total value of your sales by adding strategic pricing and intelligent systems that will automatically identify upselling and cross-selling opportunities. Your sales team will have access to data from other sales to highlight additional associated products that can be added to the quote, or to highlight discounting thresholds to improve overall customer service.
All your teams can collaborate more easily and decisions can be saved centrally to speed up administration and inform future quotations.
Integration – with effective systems integration you can make sure all aspects of your business are included in the quotation process. You will then have a reliable view of feasibility and accurate costing taking account of multiple variants, supplier requirements, and distribution constraints, for example.
Reporting – your CPQ solution can also provide in-depth reports during the ordering process, so you can see customer preferences, effective discount strategies and other insights. These can range from simple tables of attributes to cross-organization data from multiple departments.
Your sales team will be able to identify best practices to help them create effective offers and promotional options as well as preferred associated products that can be added to bundles or used as incentives to maximize sales values. With a single overview you can identify your most valuable products and preferred product configurations.
Find out more
With Cloudfy's enhanced CPQ feature, integrated with your ERP, you can automate quotes for products with complex configurations.
Speak with one of our experts to find out more.