When you are planning to streamline your business to business (B2B) ecommerce operations you will want to take full advantage of systems integration supported by effective B2B Marketplace connectors.
Marketplace connectors with key systems for enterprise resource planning (ERP) or customer relationship management (CRM), for example, and other service extensions like payment gateways will improve your efficiency, extend your ecommerce functionality, and reduce data entry errors to improve customer satisfaction.
However, not all connectors are the same so you will want to consider how they work before making your choice.
What are B2B Marketplace connectors?
B2B Marketplace connectors are software programs that enable the communication of data and information between two or more enterprises. Various systems, including ERPs (Enterprise Resource Planning), CRMs (Customer Relationship Management), and accounting systems, among others, can be integrated via these interfaces. B2B Market connections assist companies in streamlining operations, automating procedures, and enhancing communications with their trade partners.
What are the different types of B2B ecommerce connectors?
Many B2B ecommerce platforms offer you a number of direct connector options which are often the ones most needed by their existing customers. Because they are frequently used, you can be confident that they will provide an effective way to transfer data between your ecommerce platform and other applications. If they are already integrated into your ecommerce solution, they should also be more straightforward to implement.
These might be custom-built to provide a link between two supported systems like your ecommerce platform and  mobile sales person  app. Because they are specific to those systems, they should provide an in-depth solution. Some larger systems can connect multiple platforms, but they can vary widely, depending on the type of Marketplace connectors and the required application.
Application programming interfaces (APIs)
You can create connections using APIs that are specifically designed for the systems you use and the needs you have. Many B2B ecommerce platforms offer APIs to support Marketplace connectors.
There are also options to push, pull, and synchronize data between systems. Web-hooks can send data when something specific happens like an order being placed or a customer's details being updated. You can also use Secure File Transfer Protocol (SFTP), Applicability Statement 2 (AS2) and other two-way data synchronization processes to send and receive scheduled document uploads and downloads quickly and safely.
All these solutions are designed to improve data accessibility, making it easier for your systems to communicate, and for your customers and everyone in your business to have the right data in the correct format.
What are the benefits of using B2B ecommerce marketplace connectors for maximizing business efficiency?
When your data is held in silos there will inevitably be delays and the risk of errors when you are processing and fulfilling customer orders.
Using connectors, you can coordinate data between your ecommerce platform and your other business systems to improve efficiency, to coordinate your business activities, and to improve customer service.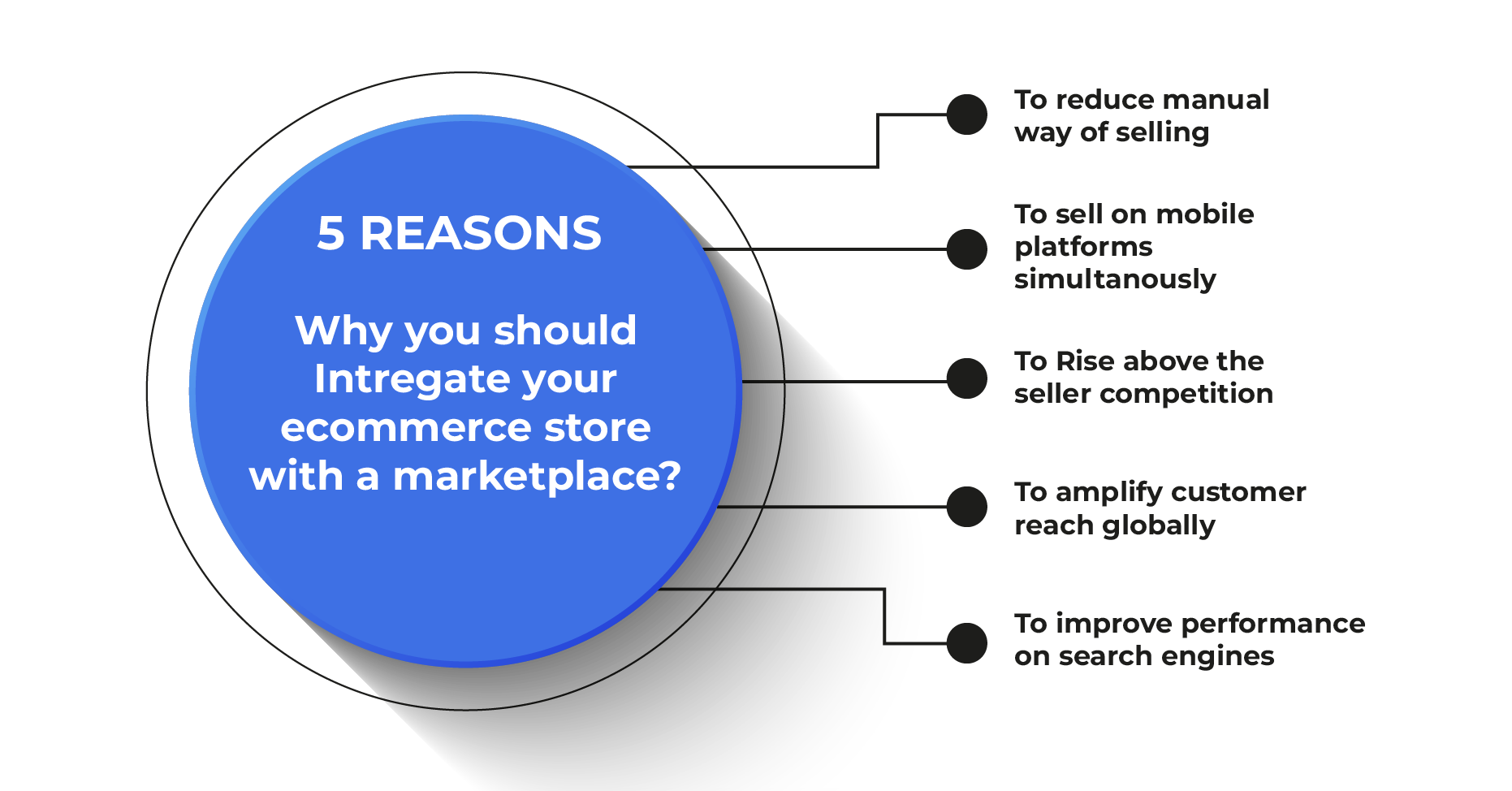 Marketplace connectors allow a two-way flow of information in near real time so you can avoid out of stock issues and give your customers confidence to place their orders.
For example, you might be planning to launch a direct-to-consumer (D2C) business model. With effective Marketplace connectors, every sale will automatically update your inventory in your ERP system without any manual input from your team.
What are the advantages of using B2B ecommerce marketplace connectors in terms of simplifying pricing, entering new markets, and gaining business insights?
As B2B sales increase via online channels, scalability and data accuracy have never been more important. The benefits of Marketplace connectors include:
Manual and duplicated data entries can be reduced significantly, and data exchange can take place much more quickly, improving customer service, efficiency and satisfaction.
You can have a single source for all your inventory, pricing, ordering, customer and fulfillment information. With data exchange taking place in near real time, you can use your business systems with confidence and remove the need for frequent data synchronization and checking.
You can automatically keep your customers up to date with progress information; they will know when you have shipped their order and they can track their deliveries accurately.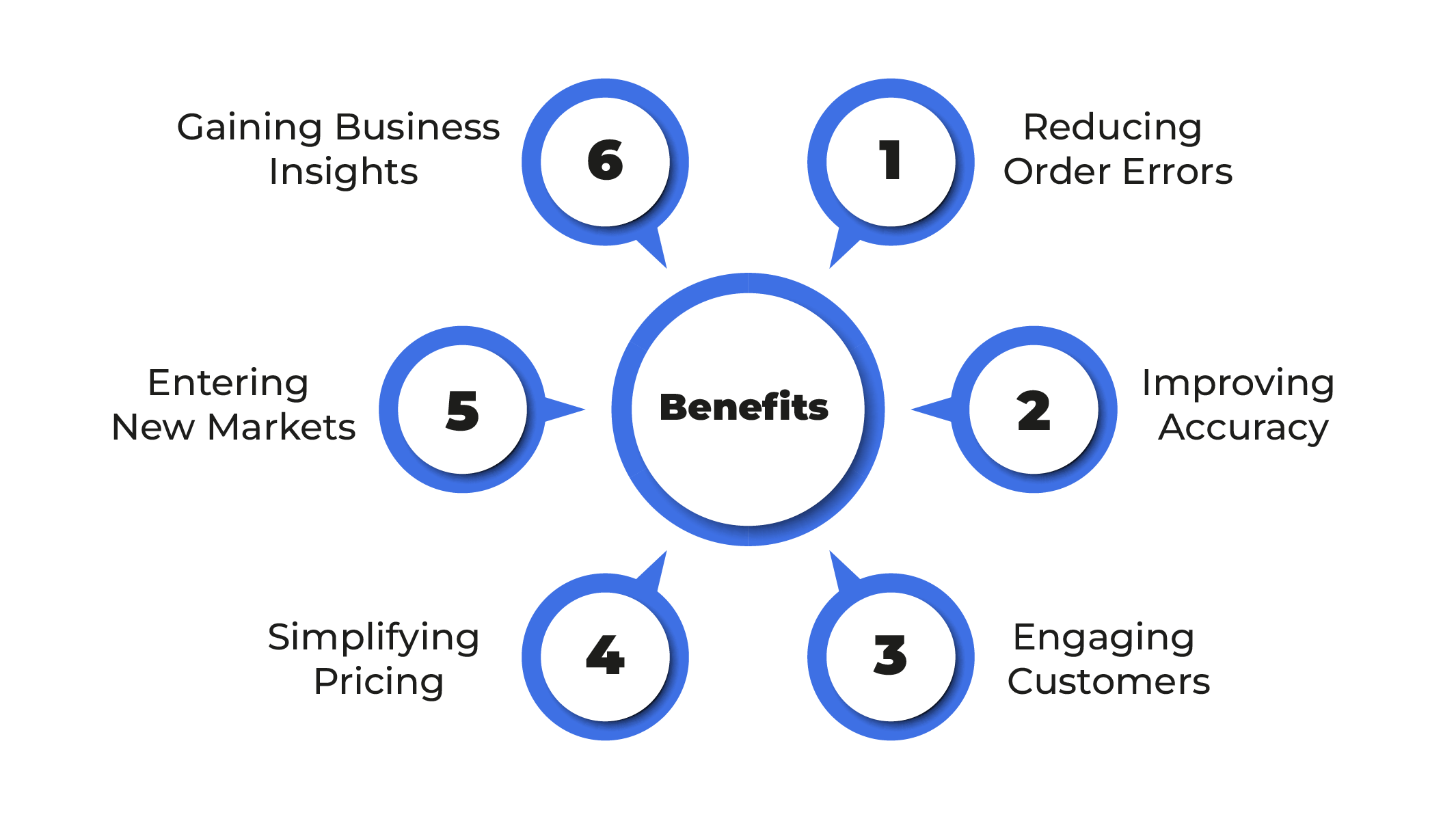 Manual pricing updates can easily lead to costly errors resulting in customer dissatisfaction. With an integrated system prices can be more easily updated and will be immediately visible for all your customers, employees, and business partners.
You can add new sales channels without significantly increasing your operational overheads. It's a cost-effective way to reach new markets and test new products.
Gaining business insights
At the same time you can collect and interrogate information about sales and customer behavior, for example, from a single source. You can use it to improve your business insights to make better informed decisions based on reliable data.
What are the steps involved in implementing marketplace connectors with a B2B ecommerce platform?
Implementing marketplace connectors with a B2B ecommerce platform requires a systematic approach that involves several steps. Here are some general steps to consider:
Identify your requirements
The first step is to understand your business needs and how marketplace connectors can help improve performance. Determine which processes and workflows can benefit from an integrated approach, and create a clear picture of what you want to achieve.
Select the right marketplace connectors
Once you have identified your requirements, select the appropriate marketplace connectors that can help you achieve your goals. Evaluate different vendors, and choose connectors that integrate well with your B2B ecommerce platform and can handle your data exchange needs.
Develop bespoke connectors if needed
Develop bespoke connectors if needed: In some cases, bespoke connectors may need to be developed to ensure data exchange is reliable and secure, especially if you're dealing with legacy systems or complex workflows. Work with a developer or a vendor to create custom connectors that meet your specific needs. Must contact us for any kind of Marketplace connectors or bespoke connectors required for your B2B ecommerce platform.
Test and integrate connectors
Before integrating the connectors with your B2B ecommerce platform, thoroughly test them to ensure they work seamlessly. Conduct integration testing to identify any issues and fix them before going live.
Once the connectors are integrated, train your team on how to use them effectively. Ensure they understand how the connectors work, and how they can use them to improve efficiency and productivity.
Continuously monitor the performance of the marketplace connectors to ensure they are working as expected. Use analytics to gain insights into how the connectors are contributing to improved business performance.
What are the potential challenges while using B2B Marketplace Connectors?
In order to work effectively, Marketplace Connectors often require access to sensitive data. It is critical to ensure that the connection is secure and does not jeopardize the confidentiality or integrity of the exchanged data. It is also critical to think about the security of any third-party services that are being integrated.
Different software solutions may utilize various data formats, protocols, and APIs. When connecting them with a Marketplace Connector, this might cause compatibility concerns. It is critical to ensure that the connection is compatible with the software solutions that must be linked, and that data is transported correctly and effectively.
Reliability and Performance
Marketplace Connectors rely on third-party services and APIs, which might experience outages, poor performance, and other difficulties. It is critical to verify that the connection is dependable and functions effectively under a variety of settings, and that there are safeguards in place to deal with failures and faults.
Marketplace Connectors can complicate a company's technological infrastructure. It is critical to weigh the costs and advantages of adopting a connection, as well as guarantee adequate integration with current systems and workflows.
Marketplace Connectors require continuous maintenance and support to guarantee correct operation and resolution of any issues that may emerge. It is critical to ensure that the connection has a dependable support system in place, as well as to evaluate the costs and resources necessary for maintenance and upgrades.
Work with a trusted partner
Cloudfy was designed at the outset to meet the ecommerce needs of manufacturers, wholesalers and distributors worldwide. It's delivered on a single cloud platform that allows you to sell online while fully integrating orders, pricing, product and stock data with a range of ERP, warehouse and accounting back-office systems.
It can help you to sell more, reduce costs to serve, provide your customers with an around-the-clock self-service platform, and provide a completely integrated solution.
What is a B2B Marketplace connector?
A B2B Marketplace connector is a software solution that integrates a business's existing ecommerce system with various B2B Marketplaces, allowing businesses to manage their products, orders, and inventory across multiple Marketplaces from a single platform. 
What are the benefits of using a B2B Marketplace connector?
Using a B2B Marketplace connector can provide several benefits, including the ability to increase sales by reaching a wider audience, streamline the order management process, reduce operational costs, and improve overall efficiency. 
What should businesses consider when selecting a B2B Marketplace connector?
When selecting a B2B Marketplace connector, businesses should consider factors such as the Marketplaces supported, the ease of Marketplace connectors with their existing ecommerce platform, the cost of the solution, and the level of support and customization available. It is also important to choose a solution that can scale with the business as it grows.