Best-In-Class B2B Ecommerce Software for Pharmaceutical Manufacturers & Distributors
As a manufacturer or distributor of pharmaceutical products, you know all-to-well the trials and tribulations of managing extensive regulation, stringent security requirements, extensive R&D and a multitude of supply chain challenges to bring your products to market. At the same time, the pharma sector is becoming increasingly complex — involving international partners, outsourced production and changing market definitions.
To keep your costs down and sales up, it's critical you find ways to increase efficiency in your day-to-day operations. Your order processing and customer service departments could benefit greatly from modern automation tools. Unfortunately few solutions are geared to handle the complexity of pharmaceutical distribution.
Meet Cloudfy — the best-in-class Medical B2B Platform for pharmaceutical manufacturers and distributors. Cloudfy streamlines your operations through automation and software integration (in particular with your ERP) to reduce your administration costs and scale your business with ease. Your Cloudfy installation is an all-in-one, done-for-you, SaaS-based web catalog, client ordering app, saleperson app, client connector and more.
Cloudfy makes it easier than ever for all your key clients (whether pharmacists, doctors, patients or distributors) to place their orders, pay their invoices and generally self-service all their day-to-day needs.
Additionally, your Cloudfy setup provides medical-oriented features that go way beyond the norm — tools like serialized stock management, quantity limits, product safety sheets, restricted combinations and more. See for yourself how Cloudfy's deep functionality can meet your needs. Contact us now to schedule your complimentary demo.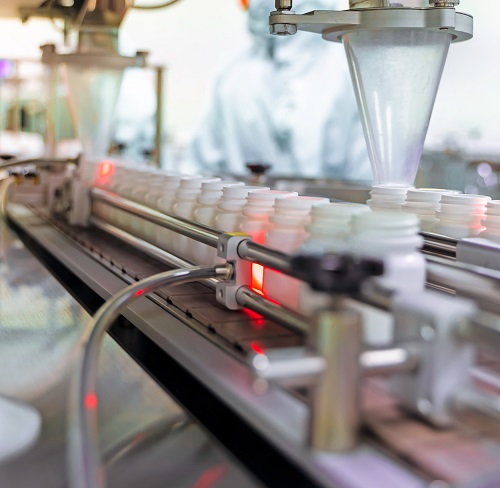 Key Features for Pharmaceutical Manufacturers & Distributors
If you're in need of a robust B2B ecommerce solution that's best suited for the complexities of your pharmaceutical business, contact us now to schedule your complimentary Cloudfy demo.
Prebuilt Connections to Major Chains
Tap into Cloudfy's add-on marketplace, featuring prebuilt connectors to major pharmacies — free of development costs.