Cloudfy Sales Representative Person App
Empower your sales team with the Cloudfy Sales Representative Person App. Sales Person App is your all-in-one solution for B2B sales success. With Cloudfy sale rep person app, you'll close deals faster, access vital information instantly, and supercharge your sales efforts anytime, anywhere. Say goodbye to paperwork and hello to efficiency.  Try Sales Person App today and elevate your B2B sales game. 
Ready to get started? Contact our team or browse our FAQs for more information.
SUPERIOR FUNCTIONALITY TO EMPOWER YOUR FIELD REPS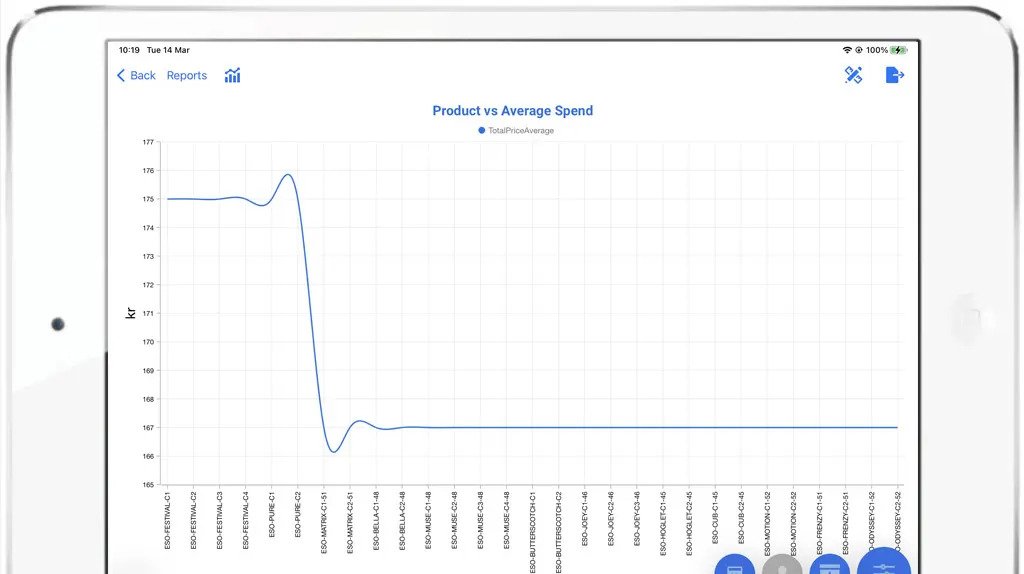 GET Valuable Insights with latest REPORTING feature
The Reporting feature provides sales reps with valuable insights into their sales performance, including item reports, brand reports, location-based reports, order reports, and sales performance reports. These reports can help our reps identify trends, opportunities, and areas for improvement, enabling them to make informed decisions and improve their performance.
Wow Your Prospects with a High-Def, Up-to-Date Digital Catalog
What's the point of mass-producing print catalogs if your inventory is constantly in flux. With the help of the field sales app by Cloudfy, your reps can present your prospects with a high-def brochure of your latest and greatest products and get real-time insight into what's available for immediate purchase.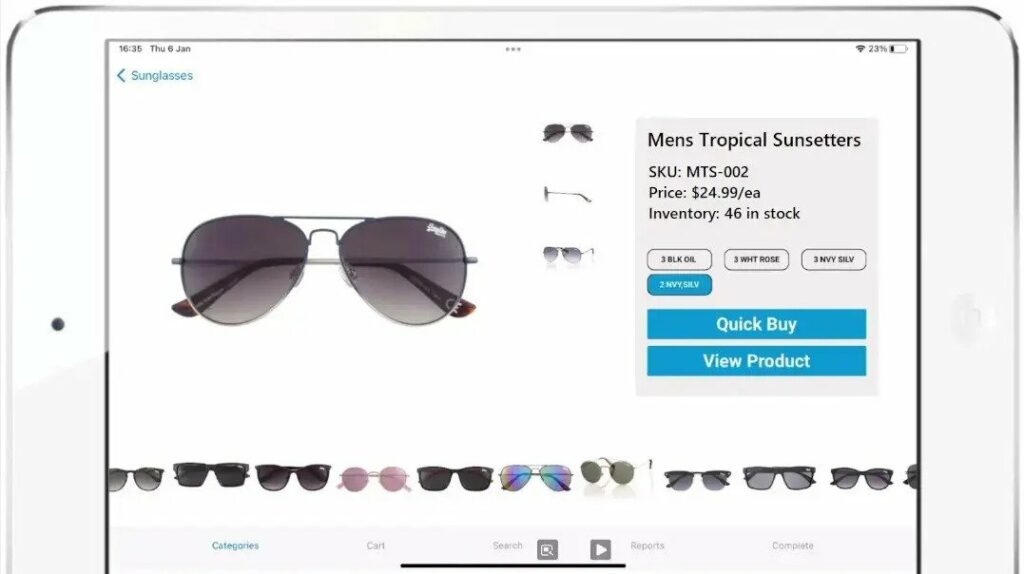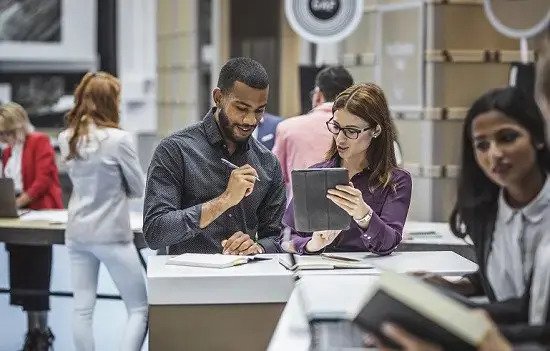 Setting up and tearing down for trade shows is difficult enough. Thanks to the Cloudfy Sales Rep app, you can eliminate the need for printed catalogs and paper orders forms from your logistical check-list. The app carries all the catalog and ordering materials you need. Plus, access your customer records and sign-up new customers on the spot. Onboarding expedited!
A CRM Right In Your Pocket
Armed with the Cloudfy field sales app, your reps can make the most of their customers interactions by accessing critical client details from the road. CRM data points include customer records, customer notes, personnel, order history, account balances, recently viewed products and more.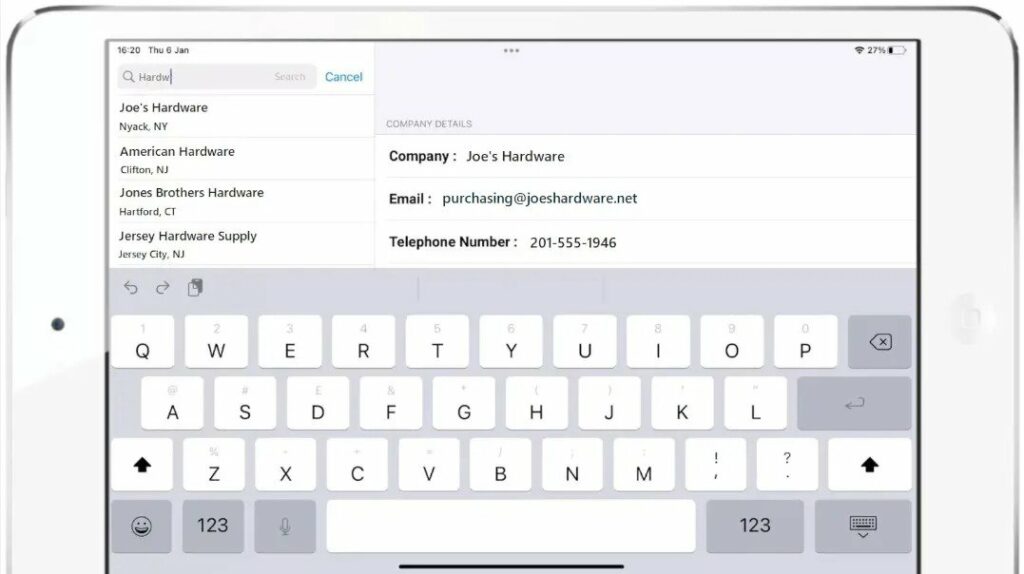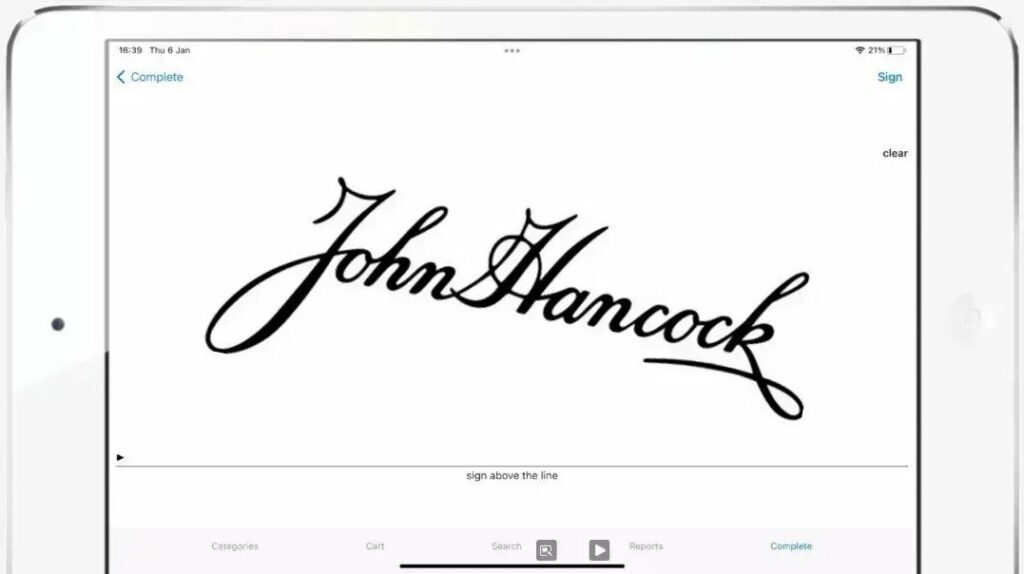 Streamline ordering, reduce errors, expedite on-boarding, shorten fulfillment time, improve communication, reduce data entry, and ultimately close more deals in less time thanks to all the efficiencies the Cloudfy app offers your sales reps out in the field.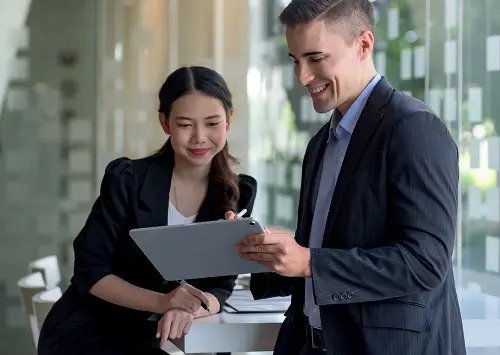 Sales Representative Person App: FAQ's
What are the common challenges faced by Mobile Sales Persons?
Mobile Sales Persons often encounter challenges such as limited access to real-time product information, difficulty in capturing and managing customer data on the go, manual data entry from paper-based forms, and the need for seamless coordination between mobile and desktop sales processes.
How can these challenges be addressed?
These challenges can be addressed through the implementation of a comprehensive Mobile Sales Persons solution. By leveraging mobile sales apps with real-time inventory and catalog updates, integrated customer relationship management (CRM) systems, and streamlined data capture processes, Mobile Sales Persons can overcome these hurdles and improve overall efficiency.
Why do B2B sales teams use mobile sales representative apps?
B2B sales teams need mobile sales representative apps for better accessibility, real-time updates, efficiency, improved customer engagement, location-based features, analytics, security, integration, cost savings, and streamlined communication and collaboration.
What features should I look for in a Mobile Sales Persons app?
When selecting a Mobile Sales Persons app, consider features such as real-time access to product catalogs and inventory, offline capabilities for uninterrupted sales interactions, integration with CRM systems for streamlined customer management, intuitive user interfaces, and easy data capture and synchronization.
How can Mobile Sales Persons enhance productivity?
Mobile Sales Persons enhance productivity by eliminating the need for manual paperwork, reducing administrative tasks, and providing quick access to product information and customer data. By streamlining sales processes and facilitating efficient order placement, Mobile Sales Persons can focus on building relationships and closing deals, leading to increased productivity and sales performance.
Are Mobile Sales Persons apps secure?
Mobile Sales Persons apps should prioritize security to protect sensitive customer data. Look for apps that offer data encryption, secure authentication methods, and compliance with data privacy regulations. It is essential to select reputable app providers and regularly update the app to maintain security standards.
How can businesses successfully implement Mobile Sales Persons solutions?
To successfully implement Mobile Sales Persons solutions, businesses should involve all stakeholders, provide comprehensive training to sales teams, and ensure seamless integration with existing systems. Regular evaluation and feedback gathering will help fine-tune the solution for optimal performance and align with specific business needs.
Can the mobile salesperson app seamlessly integrate with our existing CRM or sales software?
Yes, the mobile salesperson app can seamlessly integrate with your existing CRM or sales software.
See for yourself how the Cloudfy sale rep app can help you close more deals in less time. Contact us now to schedule your complimentary demo.