Cloudfy's Configure Price Quote software gives you the ability to add a robust product builder feature right inside customers' B2B ecommerce portal so they can easily obtain real-time automated quotes for your selection of complex, configurable merchandise. You can design this solution according to preset rules to provide error-free pricing – driven from tables and rules stored in your integrated ERP software. This streamlined approach to an otherwise complicated quotes process will free up your sales team so they can then spend less time filling out paperwork and more time building relationships, closing sales and increasing your revenues.
Simple Solution for Complex Products
For B2B companies with complex products that often come with hundreds of possible configurations, it can be time-consuming to define and meet your customers' requirements. Sometimes, your clients won't initially even know what customizations they want or need.
With this guided CPQ software, you can help your customers to specify their precise requirements, leading them through the ordering process with a behavior-driven questionnaire. When they have answered all the questions, you can provide your customers a product configuration that precisely meets their needs. What's more, the solution can also calculate an exact price based on your own set of rules and/or tables.
By educating, informing, and supporting your clients throughout the ordering process, you create a seamless buying experience, saving time for your sales team, minimizing errors and increasing customer satisfaction and loyalty.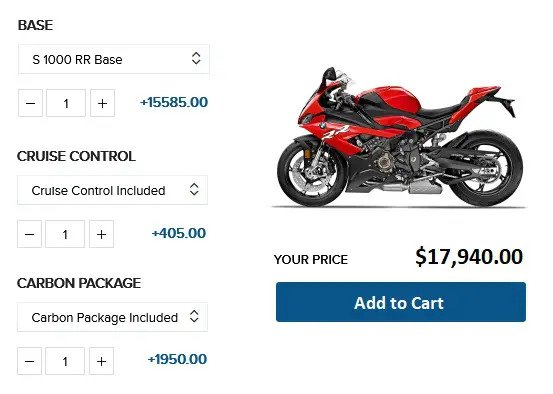 If your products are bespoke, your shipping is complex or your prices aren't stored in your ERP, Cloudfy gives you the ability to collect your customer's request online, calculate your pricing and push that number back to your client's shopping cart, along with an automated notice… Learn More