Not all customers are the same, and neither are their requirements. By offering a 'Request a quote' option, you can show your customers that you're ready and able to meet their needs. They can even add queries and attach documents to make their request that much more clear. Once your customer is happy with their quote, they can go straight to checkout to complete their purchase.
If your products are bespoke, you can find out exactly what your customer is looking for and be ready to give them the best possible solution at the most current and accurate price.
If you provide high volume products, the price may vary depending on the volume and order frequency. Shipping may affect your quote too, depending on when and where delivery is needed and the size of the order. You can include all these details to give an accurate answer through a fast and efficient workflow process.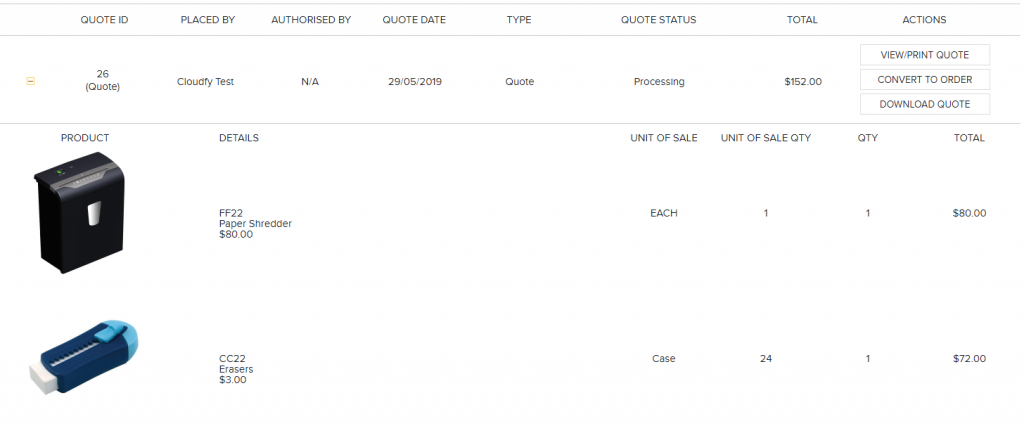 For companies with complex product configurations, Cloudfy's enhanced CPQ feature, integrated with your CRM or ERP, can help you and your customers save time and effort by automating quotes and generating accurate pricing quickly…  Learn More