Are you looking for a Magento alternative? Choosing the right business to business (B2B) ecommerce platform is an important decision. You'll want all the essential features and functions needed for complex B2B sales at a realistic price.
Many medium to large ecommerce businesses have chosen Magento because it is open source. It can be customized and scaled to meet a wide variety of needs. However, it's not the ideal option for every business. Before you make your decision, here's an overview of some of the leading Magento alternatives.
Why consider a Magento alternative?

Magento Open Source is free to access and amend. However, creating a competition-beating B2B ecommerce site that supports your brand and satisfies your customers comes at a price.
You must also pay for your site's design and the running costs including hosting, security, updates and improvements. Costs could run into thousands of US dollars depending on the size of your business and complexity of your requirements.
The enterprise-scale Magento Commerce is also known as Adobe Commerce. Again, costs vary according to your requirements, but are significantly higher.
In either case you will need to think about your total cost of ownership.
Easy customization is one of the reasons Magento is popular. However, preparing to launch and make later changes while maintaining integrations and data flow is complex, time-consuming and costly. Experienced developers are needed to monitor, upgrade and refine your site.
Customization means you can create almost anything you want for your B2B ecommerce site. However, the huge community of developers and the range of available extensions and plugins add complexity. This can slow down your site's performance and you'll need to invest in additional support to minimize the issue.
Complexity means performance and functionality need continual monitoring. Inconsistencies, conflicts and bugs are almost inevitable. The Magento community has outstanding skills to resolve these problems. However, it can take time to resolve them and create effective patches. It's also essential to stay up to date with security upgrades to protect your site from risks.
If you're already running a Magento 1 site you know that it is no longer supported. Without regular updates your ecommerce site is at risk of non-compliance with Payment Card Industry (PCI) standards. The obvious answer might be migration to Magento 2. However, the latest version of Magento is very different so this is really a complete replatforming project. If you're in this position it's an ideal time to consider a Magento alternative.
Top 10 Magento alternatives
You have two main options to consider when you're looking for a Magento alternative.
Software as a service (SaaS) cloud-based solutions provide ecommerce hosting, functionality and easy-to-use tools. You can have a new site up and running quickly on a subscription basis. They might not offer as much flexibility but often come with most of the powerful features you're likely to need.
There are also alternative open source platforms you can download without charge to customize for your own use. If you have the right skills you can often use a template to start or create a completely bespoke site. However, like Magento, you'll pay for security, hosting, maintenance and development.
Here is our top 10 list of Magento alternatives for your B2B ecommerce site.

Cloudfy is a comprehensive SaaS B2B ecommerce platform specifically designed for complex online sales. It offers extensive B2B ecommerce features and pre-built integrations with leading enterprise (ERP) systems. You can tailor your new site to your specific needs and launch in a matter of weeks or months. It comes with an easy to use dashboard and support is available from the Cloudfy team. You can minimize your IT requirements and manage your budget with a simple monthly subscription. Cloudfy's core features include:
personalized customer experiences (UX)

and customizable designs

search engine optimization (SEO)

powerful search functionality

pre-built business system and

electronic data interchange (EDI) integration

secure payment options

and

multi-level authorization

easy repeat ordering 

quotation workflows

and

configure, price, quote (CPQ)

customer loyalty tools

multiple storefronts

.
Pros: You can tailor your site for your specific needs with Cloudfy's pre-built integrations and powerful application programming interface (API). As a cloud-based solution it's secure and scalable and can grow with your business.
Cons: Cloudfy is specifically designed for manufacturers, wholesalers and distributors. While it builds on ecommerce best practices for enhanced sales and improved customer experience it's depth of functionality is not designed for the retail market.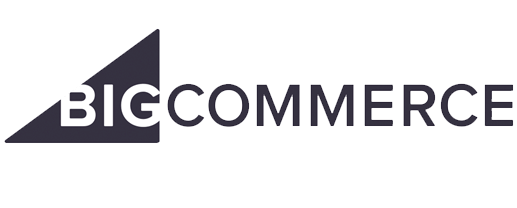 Like Cloudfy, BigCommerce offers built-in features and reporting tools making it adaptable and fast to develop. Standard, Plus and Pro plans are available along with an enterprise level bespoke option. Features include:
handling multiple currencies and payment gateways

abandoned cart recovery

an integral shipping service

multi-channel sales.
Pros: BigCommerce includes tools to help businesses grow and develop without significant customization or development. It also supports SEO to help customers discover your business online.
Cons: BigCommerce is most suitable for larger businesses with ambitious plans for growth. Users find the terminology complex and confusing so there's a steep learning curve. Specialist skills are needed to use its more advanced features.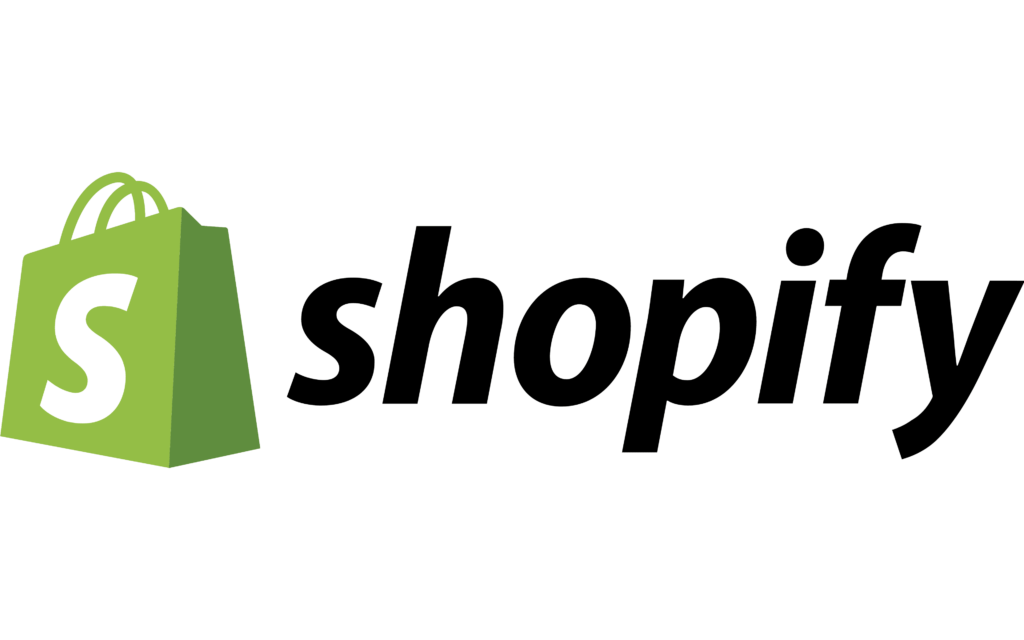 Shopify's design tools are easy to use and it includes sales features, templates, and customer support. Extra functionality is available with more than 1,200 apps. It's available on basic, standard and advanced plans and there's also an enterprise-level Shopify Plus option. Popular Shopify tools include:
abandoned cart recovery

multi-channel sales.
Pros: Shopify promotes its ease of use, without the need for coding skills. It's inventory system supports sales across various channels, including Amazon, Facebook, and Instagram.
Cons: Ease of use means there's less flexibility. Initially a solution for online retailers, you'll need to visit the Shopify app market for advanced B2B ecommerce features. However, this will add to your costs. If you don't use Shopify Payments there are also transaction fees.

The Wix website builder provides ecommerce with its Wix Stores feature. This might be an attractive option for smaller businesses. You don't need high level technical skills to create a basic B2B ecommerce site. It's free to build your site but to start selling online you must sign up to one of three pricing plans. There are over 250 apps available including:
product display templates

multiple payment methods

abandoned cart recovery

multi-channel selling

checkout customization

a product zoom feature

.
Pros: One of the strengths of Wix is easy-to-use drag and drop design. The additional online sales tools could suit small, fast growing businesses.
Cons: You won't be alerted when your stock levels are low, so you'll need extra administration or inventory management tools. Flexible design also means it's easy to lose track of ecommerce best practices when you're creating your site.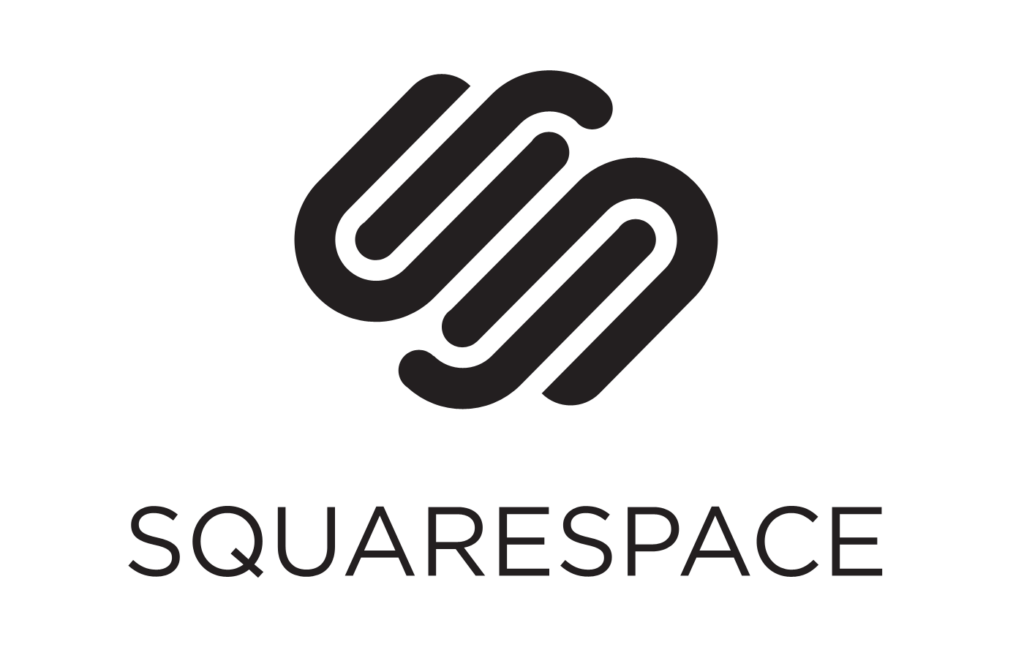 Squarespace offers easy site design and ecommerce tools. It's popular for subscription and booking services. You can try it out with a 14-day free trial and there are four pricing plans. Features include:
flexible categories for goods by shape, size, and color

easy inventory management by product name, price, or number in stock

attractive blogs

a limitless catalog 

automatic emailing.
Pros: Ecommerce tools like flexible product variations and automatic emailing provide useful entry-level options. There are also helpful analytics tools to keep track of your inventory.
Cons: There isn't an app store so you will rely on the built-in features. You'll need to invest some time to learn how to take full advantage of all the design options available.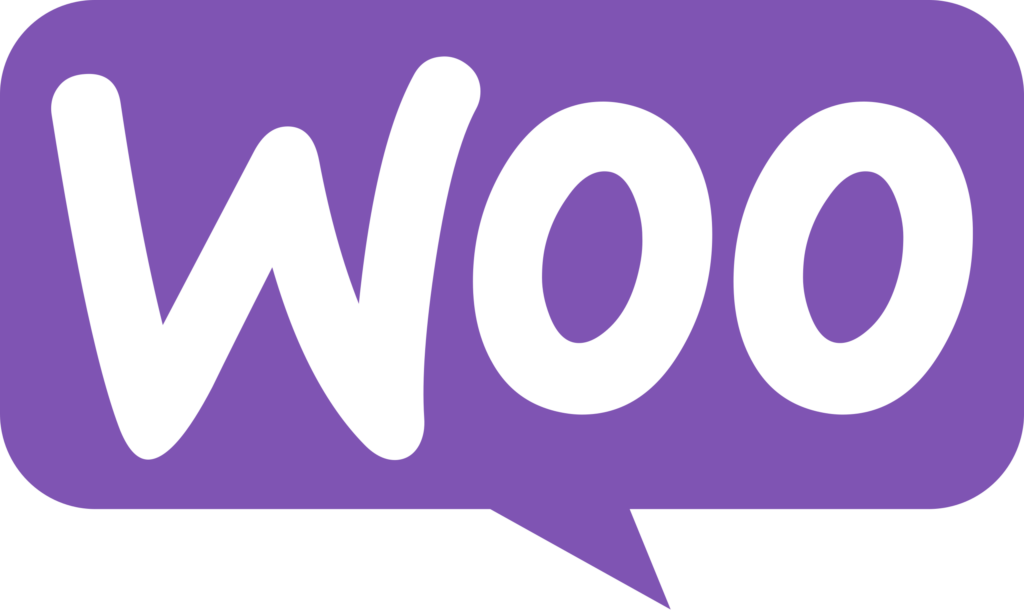 WooCommerce is the ecommerce plugin for WordPress, allowing you to convert your site into an online store. If you have coding skills there's scope for customization and the WooCommerce extension store offers plenty of add-ons. You can install WooCommerce free. However, there are likely to be extra costs for things like hosting, theme design, security, and maintenance. Attractive features include:
one-click refunds

good blogging tools.
Pros: The large WordPress community means there are plenty of web developers available to support your plans. You can customize your site with the help of its extensive range of plugins.
Cons: Each plugin you use will add complexity to your site. This makes it harder to maintain and increases the chances of conflicts and inconsistencies. You'll need to complete some troubleshooting before you can ask for help. Depending on your skill levels, you might need ongoing support from developers.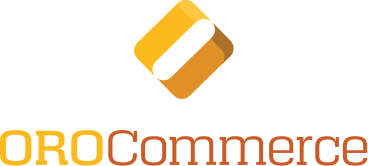 OroCommerce is available as a SaaS solution or on-premises. It's designed for flexibility and customization for complex multi-sector transactions. It has built-in customer relationship management (CRM) to support customer loyalty programmes and offers a useful set of marketing tools. The community edition is free and there's also a bespoke enterprise option. Ecommerce features include:
multiple price lists, shopping lists and sites

access controls and permissions

customer segmentation

sales workflows

inventory management.
Pros: Online sales features and built-in integration with its own CRM will suit companies starting their ecommerce journey. Live chat and help desk support is available for problems, security and maintenance.
Cons: Although set-up is straightforward documentation is limited. There is an app marketplace but it is also limited, so you'll need to assess how much customization you need. Perhaps not the best option if you want to extend your B2B ecommerce operations with automation and integration.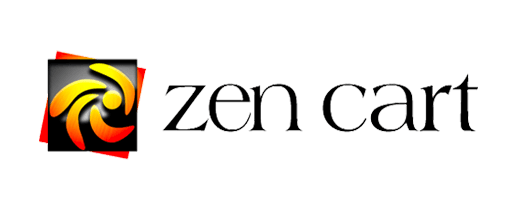 Zen Cart is a customizable open source ecommerce platform suitable for businesses with in-house coding skills. If you're looking for creative freedom there's a large community of developers to provide support. However, it's user interface now looks outdated and the choice of templates is limited. It's open source, so free to install, but you are responsible for your domain name, hosting, security and ongoing maintenance. Built-in features include:
SEO tools

a shipping estimator

drag-and-drop page editing

an option to

hide product prices to promote 'call for quote' enquiries

promotional tools for discounts, coupons and gift certificates.
Pros: Content editing is fast and easy without technical skills. You'll need developer support for customization.
Cons: The user interface is outdated and the backend isn't straightforward. Customer support is limited, although there is a Zen Cart forum. There isn't a free trial so you must download it and experiment to see if it's a good option for you.

OpenCart is another open source B2B ecommerce option you can install and change to suit your needs. There are over 13,000 apps available to customize your online store. You can choose to pay monthly or one-off fees for support in addition to your own domain, hosting, and security costs. Ecommerce features include:
multi language and currency options

recurring payments

guest checkout

support for downloadable products

product reviews and ratings.
Pros: Both Magento and OpenCart platforms use PHP, so you can streamline migration. If you're interested in selling internationally the different currency and language options are attractive.
Cons: OpenCart template designs are looking quite dated compared to other platforms. You'll need to consider the cost of your domain, hosting, security and, if required, OpenCart's dedicated support.

PrestaShop is popular for all types of retail and B2B applications. It has built-in tools and you can customize it if you have coding skills. There are also over 1,500 extensions. Like other open source options, it is free to install but you will need to pay for hosting, security and ongoing development. Ecommerce features include: 
PayPal, Stripe, bank transfer, and check payment options

physical and downloadable product sales

coupons

automated emails.
Pros: There's an online demonstration to help create your store along with straightforward web development tools. It's streamlined content management system supports faster page loading times compared to Magento.
Cons: Dedicated support plans aren't very flexible and costs can mount up. Once your website is live you could face significant additional costs for PrestaShop upgrades.
There are plenty of alternatives for Magento Open Source and Adobe Commerce (formerly Magento Commerce). There are other open source options that might appear attractive. You'll need to look closely at your total cost of ownership to decide it they're a good choice for you. There are also plenty of powerful platforms offering the flexibility and scalability of B2B ecommerce in the cloud. These provide ongoing updates and security to help keep you at the forefront of ecommerce. However, most were initially designed for the retail market. You could find they don't have the depth and breadth of B2B functionality you need.
For a single solution specifically designed for B2B ecommerce without compromise we recommend you find out more about Cloudfy. Book a free Cloudfy demonstration.
Frequently Asked Questions
Why should I consider a Magento alternative?
While Magento offers customization and scalability, it may not be the ideal choice for every business due to factors like cost, complexity, speed, maintenance, and migration issues. Exploring alternatives like Cloudfy can help you find a platform that better suits your specific B2B ecommerce needs.
What are some key factors to consider when choosing a Magento alternative?
When evaluating alternatives, consider factors such as cost of ownership, customization options, scalability, performance, support, integration capabilities, ease of use, and the specific features and functionalities required for your B2B sales Cloudfy does offer all of them!
What are the advantages of choosing a SaaS-based solution?
Software as a Service (SaaS) solutions offer easy setup, hosting, and built-in functionalities, making them convenient for businesses looking to quickly launch their B2B ecommerce site. They often come with essential features and tools, minimizing the need for extensive customization.
Are there open-source alternatives available?
Yes, there are open-source alternatives to Magento that allow you to download and customize the platform according to your needs. However, keep in mind that you'll still need to consider costs for security, hosting, maintenance, and development.
Which Magento alternative is recommended for B2B ecommerce without compromise?
For a comprehensive solution designed specifically for B2B ecommerce, Cloudfy is highly recommended. It offers extensive features, pre-built integrations, customizable designs, and excellent support, allowing you to tailor your site and manage your budget effectively.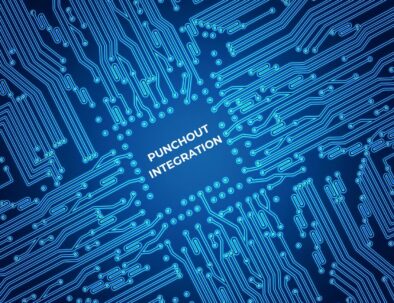 E-procurement strategies are evolving and PunchOut catalogs are becoming essential sales tools. It's fast and efficient, minimizing manual data entry, saving time and reducing errors. Your customers view your catalog, pricing and discounts from their own procurement system and select … Read More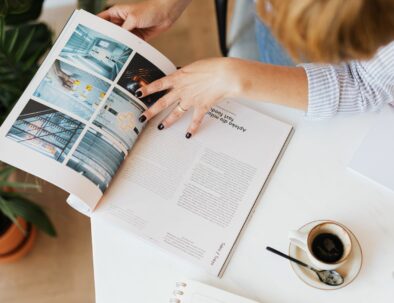 Cloudfy Insider: Uncover all about B2B ecommerce platform Cloudfy Our magazine is dedicated to sharing exclusive insights, expert tips, and in-depth details on everything we offer. Stay ahead of the competition and unlock the secrets to success with Cloudfy Insider.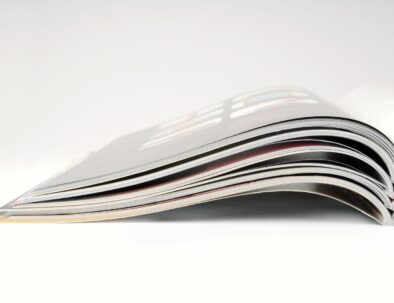 Cloudfy Insider: Uncover all about B2B ecommerce platform Cloudfy Our magazine is dedicated to sharing exclusive insights, expert tips, and in-depth details on everything we offer. Stay ahead of the competition and unlock the secrets to success with Cloudfy Insider.