Cloudfy is a top B2B eCommerce software provider that focuses on the manufacturing and distribution industries. This platform gives organizations the tools they need to improve their online operations, improve the customer experience, and generate income. Cloudfy enables manufacturers and distributors to easily manage their online sales channels by utilizing advanced capabilities such as inventory management, order monitoring, and configurable pricing. Its platform is also user-friendly, with simple interfaces and strong statistics that enable firms to make educated decisions about their online initiatives.
Cloudfy is pioneering the digital transformation of the manufacturing and distribution industries with its cutting-edge technology. Businesses can manage their inventory, orders, pricing, and more with Cloudfy's platform. The platform is simple to use and adaptable, allowing organizations to adjust it to their own requirements.
1- One of Cloudfy's primary benefits is its ability to interact effortlessly with current systems like as ERP, CRM, and accounting applications. This enables firms to improve their online operations by leveraging existing data and systems rather than starting from scratch. 
2-Cloudfy's platform also includes complex capabilities including real-time inventory management, configurable pricing and promotions, and order tracking. This assists manufacturers and distributors in optimising their online sales channels, lowering costs, and improving customer happiness.
3-Another significant benefit of Cloudfy's platform is its powerful analytics and reporting capabilities. Businesses may receive significant insights into their online sales success with these tools, which provide crucial indicators such as conversion rates, revenue, and customer engagement. This enables organisations to make data-driven decisions regarding their online strategy, therefore increasing their sales and profitability over time.
4-Cloudfy provides complete assistance and training to its customers in addition to their platform. This includes assistance with onboarding, technical support, and continuous training to ensure that businesses get the most out of their platform. Businesses may be certain that they will always have the help they require to flourish online thanks to their skilled support team.
Corporate Vision's Future of Better Companies programme honours firms who are setting the standard in their sectors through innovation, quality, and a dedication to customer happiness. Cloudfy has proved their leadership and competence in the eCommerce market by earning the Best Manufacturing & Distribution B2B eCommerce Software Company award.
Cloudfy's focus on the unique demands of manufacturers and distributors is one of the reasons why they stand out in the congested eCommerce industry. Cloudfy, unlike other platforms that exclusively serve B2C enterprises, recognises the particular issues and possibilities that B2B firms confront. This allows them to deliver personalised solutions that address the particular demands of these sectors, assisting them in their online success.
Thus, Cloudfy's Best Manufacturing & Distribution B2B eCommerce Software Company honour demonstrates their competence, creativity, and dedication to client success. Cloudfy is well-positioned to continue leading the way in the digital transformation of B2B eCommerce, thanks to its powerful platform, experienced support, and concentration on the manufacturing and distribution industries.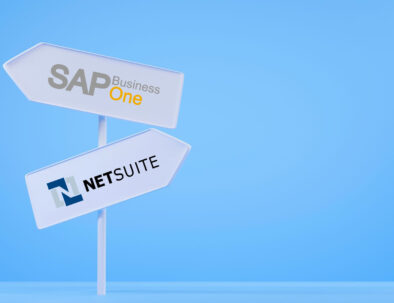 Business to business (B2B) buying habits are changing and headless B2B ecommerce will help you keep pace. There are so many new ways to access … Read More