As a B2B ecommerce business, any opportunity to enhance the relationship you have with your clients should be seriously considered.  
In the world of online purchasing, it's all about efficiency, effectiveness, and ease of use. You might have the ideal products for a visitor to your site at a price they'd love. But if the user experience and navigation of your site aren't up to mark, the majority will look elsewhere. 
User expectations in relation to websites and their performance have increased tenfold over the past few years. Patience is not as high as it once was and therefore optimizing your website to meet the user's needs in every way possible is highly advantageous. 
B2B ecommerce is on the up, so making it as easy as possible to purchase from your website is so important. Furthermore, making it easy to access your B2B ecommerce website from within an enterprise resource planning (ERP) or procurement system can add to the ease with which customers can shop with you. 
This is where Punchout comes in. 
Punchout is a procurement method used by B2B organizations that enables buyers to purchase products or services directly from their supplier's website while remaining within their own procurement system. Punchout functionality is used by large enterprises that require integration between their procurement system (such as Ariba, Coupa, SAP, or Oracle) and their supplier's ecommerce platform.
Punchout functionality allows buyers to view their supplier's product catalog, create and submit purchase orders, and receive real-time pricing and inventory information, all from within their own procurement system. This streamlines the purchasing process and reduces the risk of errors or discrepancies.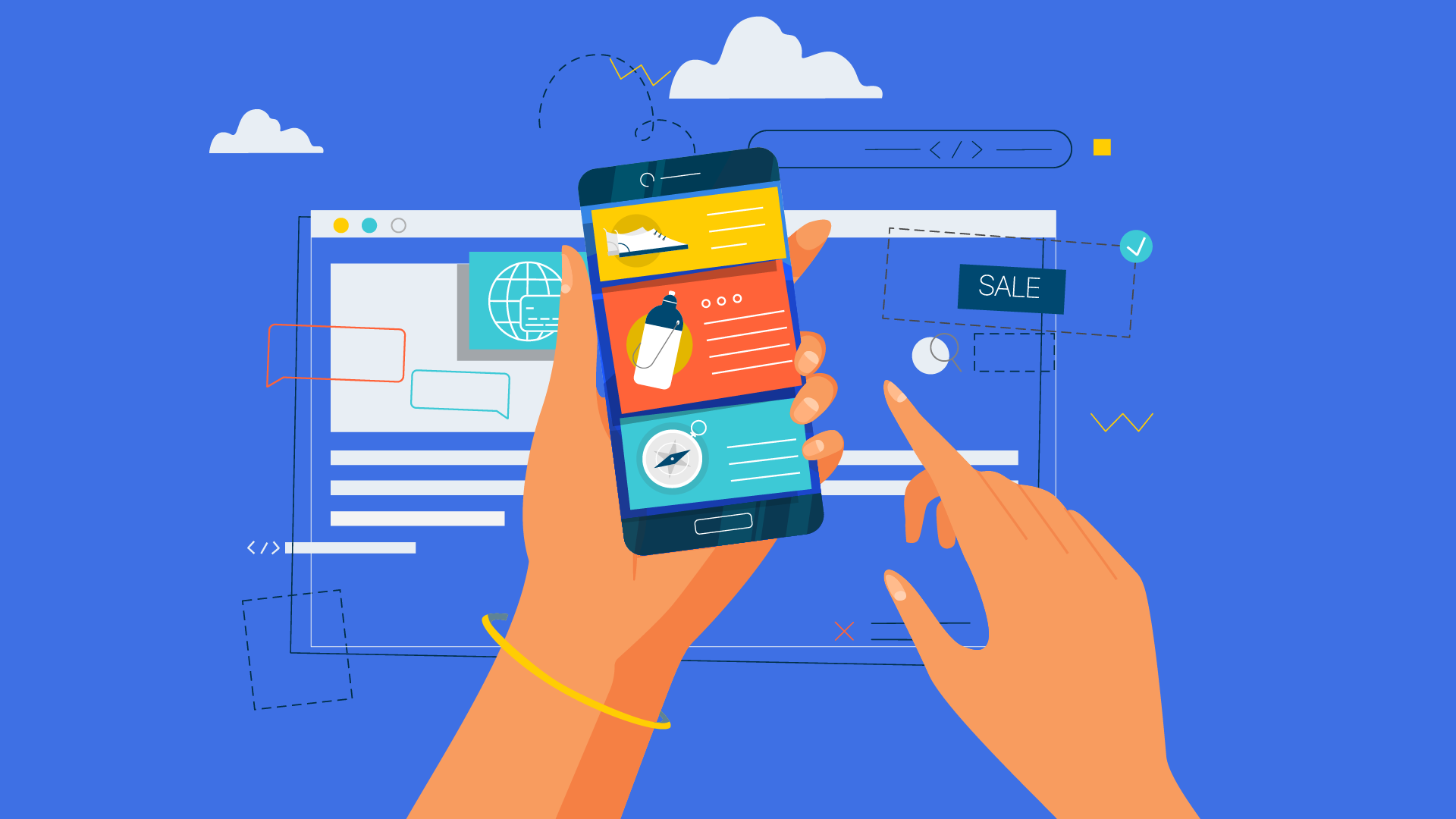 Punchout catalog technology is very beneficial for a B2B website. It is a solution that allows purchasers to browse and buy products from the website of their supplier without leaving the ERP or procurement system. It provides greater levels of connection between suppliers and buyers when seamlessly integrated, helping to engender customer loyalty.
Punchout has quickly become prerequisite criteria when doing business with large buyers especially. In some cases, buyers may even refuse to engage with suppliers unless this technology will be available to them.
Why is it called PunchOut?
The name of the technology alludes to the situation when you desire to finish your chores as soon as possible. You may just put what you need in the cart as normal, punch out, and the system will take care of the remainder of the paperwork instead of writing a purchase order and sending it to the accountant to complete your purchase.
How does Punchout Integration work?
Large organizations rely on their e-procurement system to manage their entire purchase cycle. They use it to manage their inventory and manage all the procurement-related processes such as selecting and managing vendors and reviewing invoices.
A punchout catalog is a web-based solution that allows users to access a company's eCommerce website from their own e-procurement system.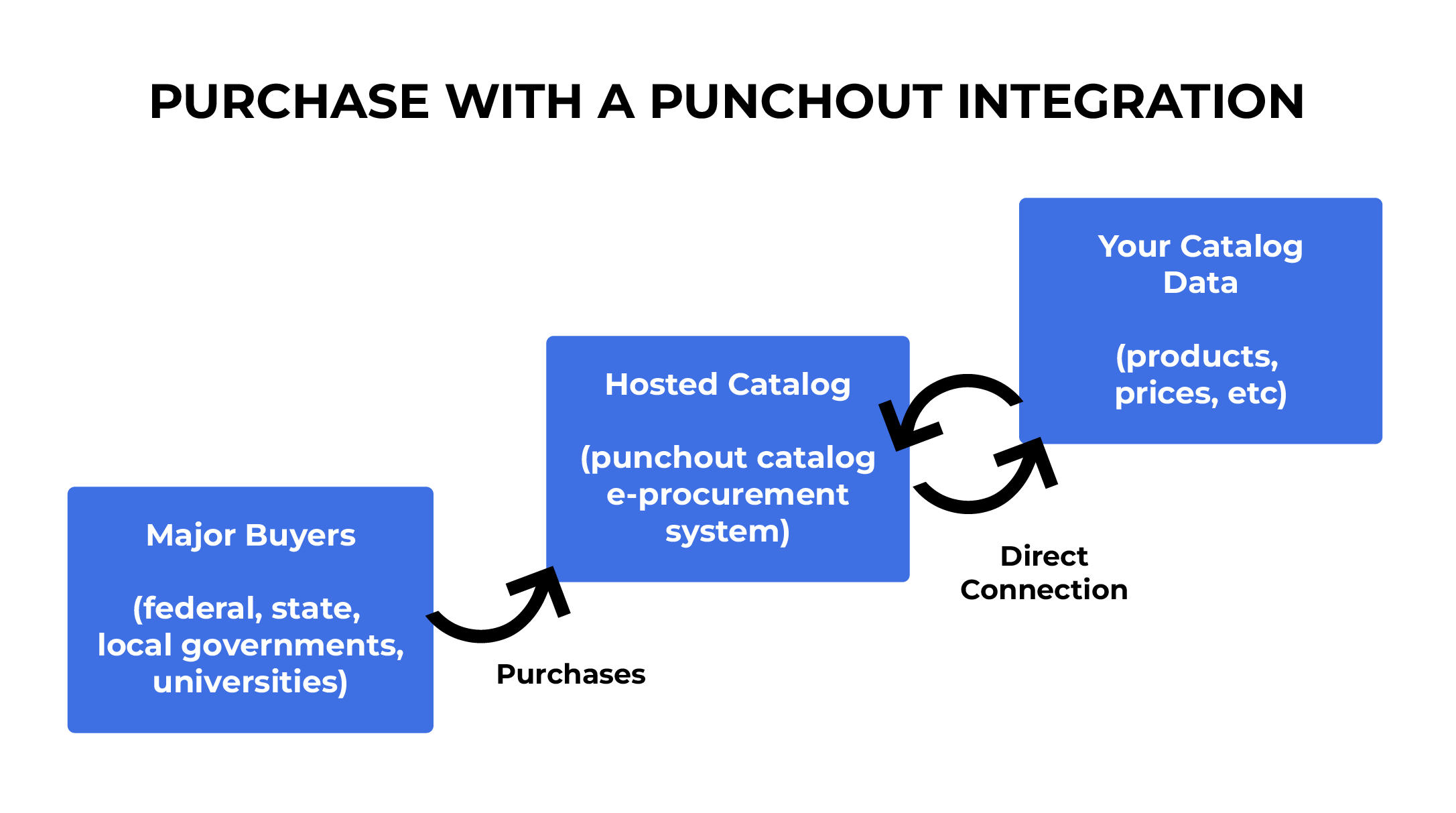 When a buyer is searching through their e-procurement system, they can click on a link that will take them to your 'Punchout Catalog'. Once in this catalog, they can select the products and purchases they want, add it to their cart, and the order is then sent back to the buyer's e-procurement system.
From here, the buyer then gets requisition approved and the order is completed, with a notification sent to the buyer to confirm.
What are the Steps of PunchOut Catalog Integration?
Through the eProcurement system, the buyer logs in and either searches for or selects a pre-approved supplier logo.

The customer is sent to the vendor's eCommerce website to examine the most recent product options, costs, and stock levels.

The merchandise is placed in the customer's shopping cart.

The customer transfers the items in their shopping cart from the supplier's eCommerce system onto their eProcurement system after the transaction is complete, choosing not to go through the checkout procedure.

The eProcurement system creates a purchase request using the data from the submitted shopping cart.

The purchase request is sent via the proper internal channels for approval in accordance with the buyer's procurement policies and approval protocols.
Why You Need B2B eCommerce Punchout catalogs?
Punchout services provide the following advantages, which assist businesses in improving their interactions with consumers and sellers:
Cutting Expenses
Punchout catalogues may also save expenses, particularly for companies that need numerous employees to work on requisitions, orders, and invoice settlement. They also eliminate the requirement for extra systems to manage these jobs because they may be completed concurrently on fewer platforms.
Decreasing errors
Businesses that conduct these operations independently frequently have discrepancies between purchase orders and requisition lists. Punchout catalogues make sure that the e-procurement system's purchase orders are created automatically and forwarded to vendors for fulfilment.
Save More Time
Punchout catalogues reduce the number of steps necessary to make an order by establishing a seamless connection between the vendor's e-commerce platform and the e-procurement system. Efficiency-driven companies automate as much as they can since doing so increases accuracy and, in the long run, saves time by guaranteeing that orders are completed and delivered on time.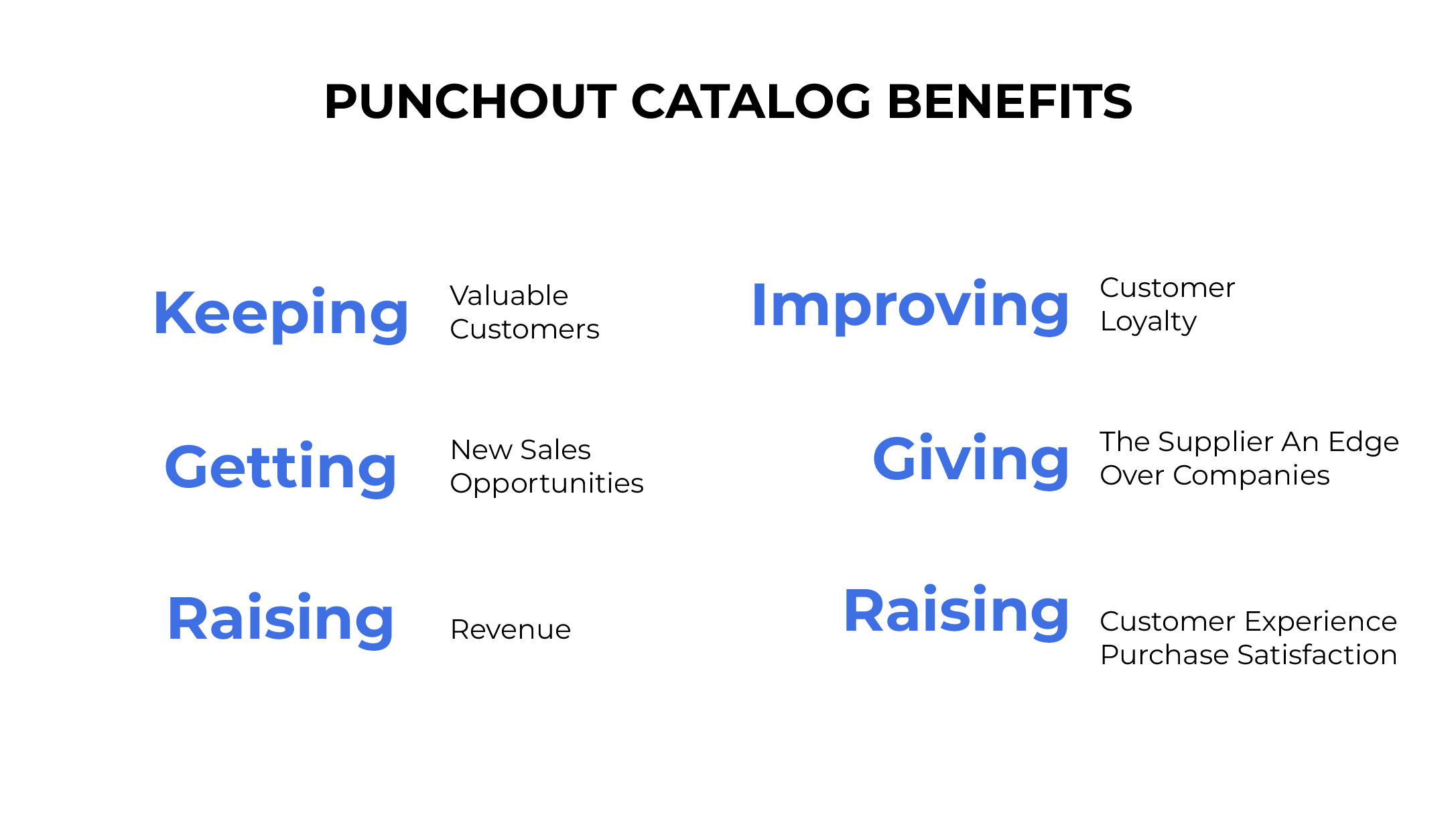 Verifying vendors
Due to the fact that Punchout integrations may only access approved eCommerce platforms, only verified suppliers can be seen on the vendors list. This promotes quality control by limiting order placement to the procurement team and averts illegitimate purchasing. Dark purchases are reduced since all orders are redirected to the company's e-procurement app.
Up-to-date information
Punchout integration allows for real-time communication of price changes. Without having to deal with emails, customers may visit e-commerce platforms immediately and track any price changes. This enables individuals to plan ahead and adjust their budget as necessary to account for price variations. Moreover, out-of-stock products can be swiftly announced so that customers can choose alternative providers without endangering long-standing partnerships.
How do you integrate a punchout application with the Cloudfy platform?
Integrating a punchout application with the Cloudfy platform involves several steps. Here is a general process that can be followed:
Determine the punchout application requirements: Before beginning the integration process, it is important to understand the specific requirements of the punchout application you wish to integrate with Cloudfy. This may include specific API endpoints, authentication protocols, and data mapping requirements.
Enable punchout functionality in Cloudfy: Cloudfy has built-in punchout functionality that can be enabled by contacting Cloudfy support. They will provide you with the necessary information to enable punchout functionality on your website.
Set up a punchout account with your punchout application: Follow the punchout application's instructions to create an account and obtain any necessary credentials, such as a shared secret or certificate.
Configure punchout settings in Cloudfy: Navigate to the punchout settings in the Cloudfy admin panel and enter the necessary credentials and API endpoint URLs.

Test the integration: Verify that the integration is working by testing the punchout flow between your punchout application and your Cloudfy website. This may involve creating a test order and ensuring that it is correctly received and processed by both systems.
Go live: Once the integration has been tested and verified, you can make it live and start using punchout functionality on your Cloudfy website.
It is important to note that the specific steps and requirements for integrating a punchout application with Cloudfy may vary depending on the punchout application and your specific website configuration.
A punchout catalog solution is designed to make it easier for B2B customers to purchase products. This is because whenever a punchout session is started they are shown with customized product catalogs that are directly relevant to them, saving time and effort of browsing the whole site.
Although initially designed for larger B2B organizations, more recently smaller to medium sizes B2B organizations are now also reaping the benefits of this technology. So if this sounds relevant to your business, you have come to the right place.
If you think Cloudfy Punchout could be a great fit for your business, get in touch with our team today or Request a demo now!