B2B marketplaces will create an ecosystem for buyers and sellers around the world as they face uncertain times. Responding quickly to changing market conditions and customer preferences is essential.
End-to-end digitization improves procurement processes and flexibility and allows you to keep control of costs and risks.
Integration is the driving force for more dynamic and resilient modern procurement networks. Big Data, connectivity and flexibility all play an important part.
When you are running a B2B Operation you will want an ecommerce platform that does so much more than B2B Software.
Cloudfy is one of the best ecommerce solutions for manufacturers, distributors and wholesalers. Ourr full range of B2B features is designed especially for complex business to business sales and to streamline your operations. It's also an industry-leading connector that simplifies your relationship with B2B marketplaces and retail partners.
Automated sales processes reduce manual data entry. All the easy to use self-service features will increase customer satisfaction too. Online ordering and near real time status updates reduce customer enqueries so your support teams can add more value. It's a software as a service (SaaS) solution, so you can reduce your IT support costs too.
B2B marketplaces for choice and efficiency
Retail marketplaces are fast, easy and efficient. We all use them, which is why they have become the benchmark for B2B purchasing. However, as more B2B organisations sell online, customer service and support aren't always improving to keep pace. As the expectations of B2B buyers increase, businesses must adapt.
Studies have found that B2B buying journeys are complex and can sometimes be difficult. Buying groups often consider multiple solutions, products, suppliers and services before making a decision.
Marketplaces add value by providing all the information individual buyers and organizations need in one place. Specialist marketplaces also offer expert advice on alternative sources of materials, components and products. Added support speeds up the purchasing process and improves your quote to cash performance.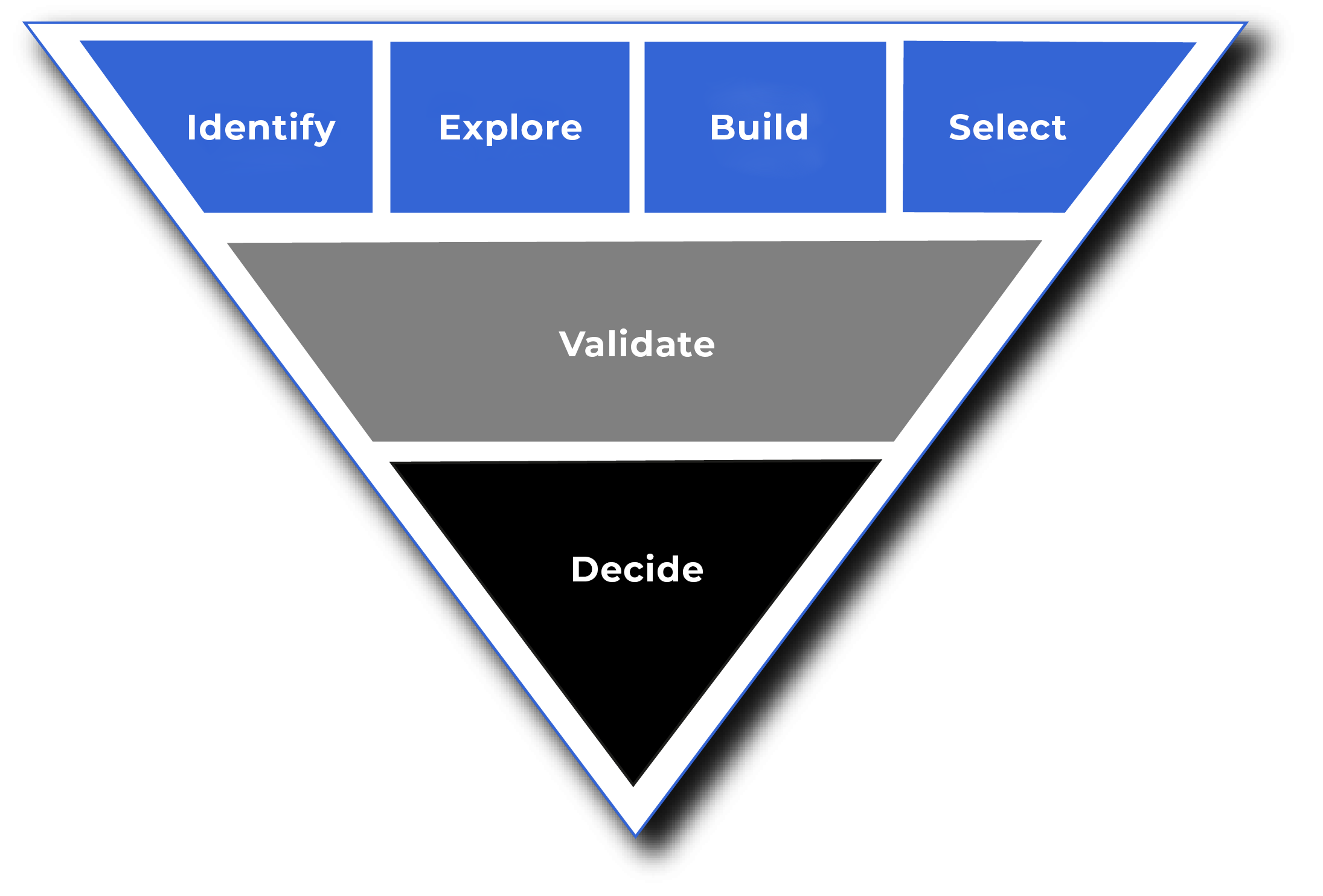 Managing risk with B2B marketplaces
Consumer marketplaces offer a huge selection of products from around the world and B2B marketplaces can do the same. They also provide the benefits of digitization and resilience which are so important for the future.
Supply chain disruptions during the pandemic highlighted the risks of 'just in time' procurement. Manufacturers and retailers know they need fast and easy access to reliable alternative suppliers that deliver quality products and materials.
Characteristics of B2B marketplaces
The best B2B marketplaces add value by providing the latest and most accurate product information and pricing. They are easy to use, helping buyers to save time, simplify workflows and improve processes.
Standardized information networks improve efficiency with fast and convenient customer journeys. Automated marketplace transactions in the cloud also support scalability and improve security.
Verifying buyers and sellers in advance gives everyone confidence. When you visit a recognized marketplace you know you're dealing with legitimate companies and buying genuine products and materials.
However, 'commoditization' due to easy online price comparisons on B2B marketplaces is a disadvantage. To avoid pressure to simply offer the lowest online prices suppliers must understand the needs of their best customers. Specifically tailored offers for marketplace users can then help to acquire the right type of customer.
The B2B marketplace mindset
If you're ready to adopt a more modern approach to your procurement practices, the technology is tried and tested. What many B2B companies are finding more challenging is developing a marketplace mindset.
Small and medium-sized companies can compete with global suppliers on a B2B marketplace. To succeed, they need to respond quickly to their customers' needs.
Most buyers and sellers now prefer digital self-service and are happy to operate remotely. New working patterns and processes will allow B2B businesses to take full advantage of the opportunities these changing preferences offer.
It's also important to understand that B2B buying is complex. Typical buying decisions are likely to involve multiple people with different responsibilities. Modern procurement must seamlessly combine suppliers and product selection, requests for quote (RFQ), contracts, payments and logistics.
One in 10 buyers say they are willing to spend over US$1million using end-to-end digital self-service. Developing robust checks and controls to ensure compliance and security for these high value transactions is a priority.
B2B procurement requires thorough processes for management, compliance and integration. Many marketplaces are not yet ready to meet the standards required for international sales.
Buyers are looking for transparency and competitive pricing, while suppliers want cost effective ways to expand into new markets and locations. Suppliers, freight forwarders, banks and buyers all need to work together to deliver seamless experiences. Industry-specific purchasing groups created by trusted business partners can provide new, flexible integrated supply chains.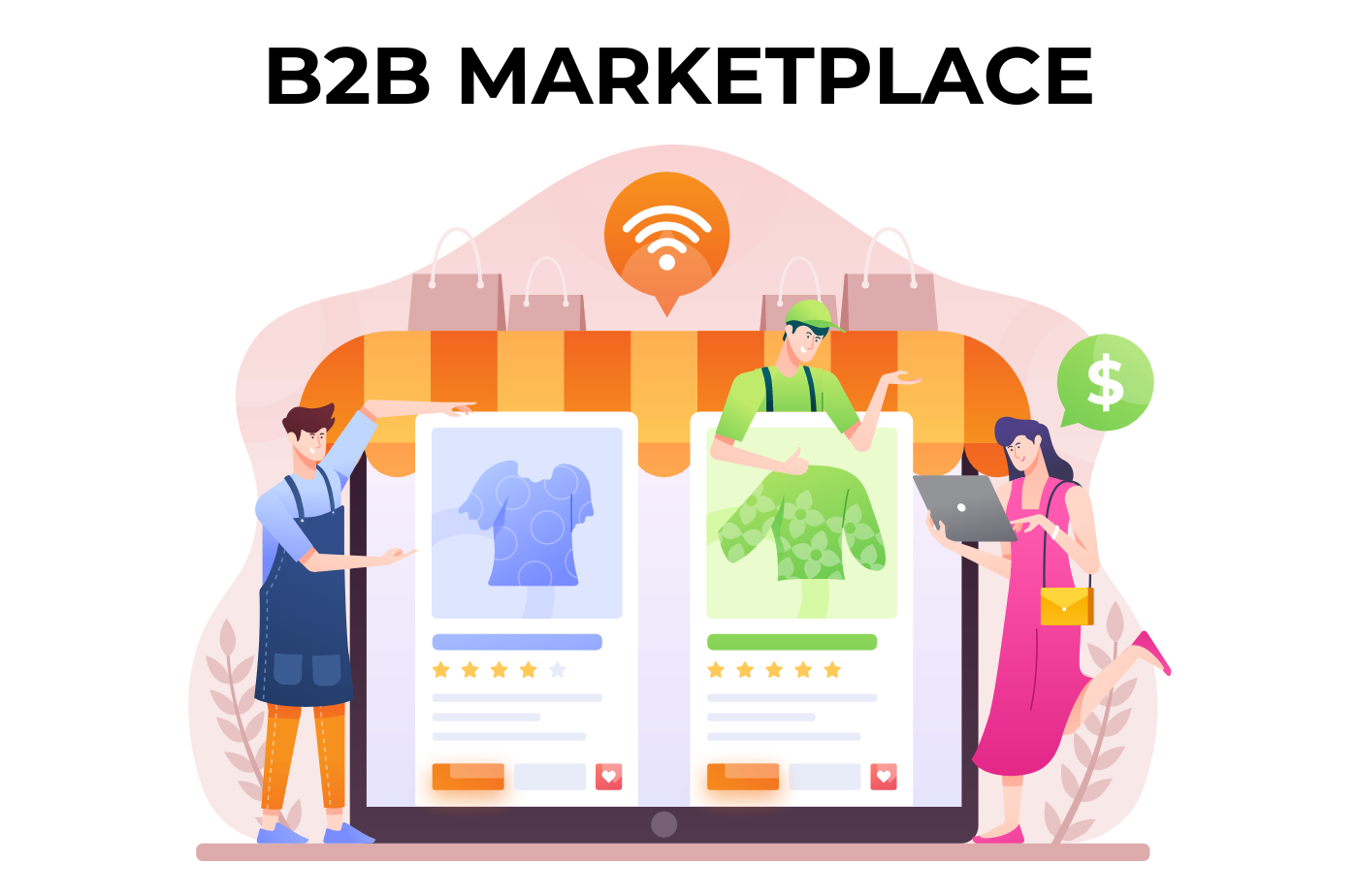 B2B marketplace vs ecommerce platform
It's not a simple choice between selling on your own ecommerce platform or a third-party marketplace. You can sell your own products or services online while using marketplaces to access a wider audience.
Marketplaces can be an attractive place to start for customers looking for price and product comparisons. They might buy directly in the marketplace or move on to your own ecommerce site.
Selling directly to your customers via your own B2B ecommerce platform allows you to control each part of your customer's journey. You will collect useful information about your customers' preferences at each step.
Using marketplaces as additional sales channels allows you to reach more customers but the information you collect is limited. However, for marketplaces with a strong brand, you can build on their reputation to attract new buyers.
If you operate in a specialist market sector, you might consider extending your ecommerce site to become a marketplace owner. It's an opportunity to offer more products and services without extra inventory, storage, management and fulfillment overheads. You'll access different market segments and generate new revenue with little investment or risk. Membership fees, transaction fees, or service fees can add to your revenue, depending on your business model.
How to build your digital future flexibly
You build customer relationships directly when you operate your own B2B ecommerce platform. At the same time, you can explore new opportunities on B2B marketplaces. You can test new products and sectors, develop new market insights and plan for future growth.
Cloudfy provides all the tools you need to build a powerful and flexible B2B ecommerce platform. Our industry-leading connector seamlessly integrates with many B2B marketplaces and brands. In one place you can manage all your orders and product listings.
Find out how to become part of the B2B procurement revolution. Book a free Cloudfy demonstration.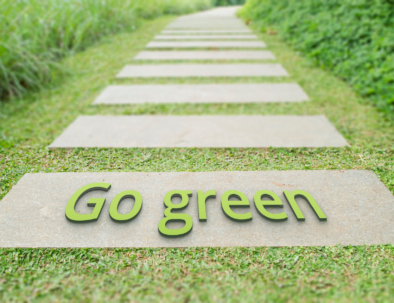 Business to business (B2B) buying habits are changing and headless B2B ecommerce will help you keep pace. There are so many new ways to access … Read More