Switzerland based Movora is a global manufacturer that develops and distributes parts for animal joint replacement procedures to increase mobility and quality of life. From parts for hips to elbows to ankles to knees, Movora provides their veterinary clients with any joint replacement parts necessary, along with the corresponding screws or accessories that may be needed to fit a certain joint size. They also offer professional development for their veterinary clients through workshops, clinics, webinars, and one-on-one consulting.
Movora needed a robust b2b ecommerce software for medical devices that could handle a complex, in-depth ordering process in a more efficient, user-friendly format. They needed to give their customers the ability to filter joint replacement parts by requirements such as type, size, accessories, and tools needed to conduct the surgery.
They also needed to improve the way their customers submitted their purchase orders. Previously, Movora used a manual order-taking process where veterinary surgeons would download PDF forms from the Movora website, check the boxes for what they needed, and then email or call in the order.
Cloudfy's B2B ecommerce software contains the ordering efficiencies that Movora needed to upgrade their site.
Cloudfy built them a multi-variant system that imports numerous product attributes so their veterinary clients can search for the joint replacement parts they need and filter for screws that go with specific joints that fits a particular animal.
The site also offers a related products feature so Movora's clients can easily find all the items they need for that specific surgical procedure. For example, if the veterinary surgeon chooses a hip plate, they will also see a set of related products that include the corresponding screws and screwdrivers needed.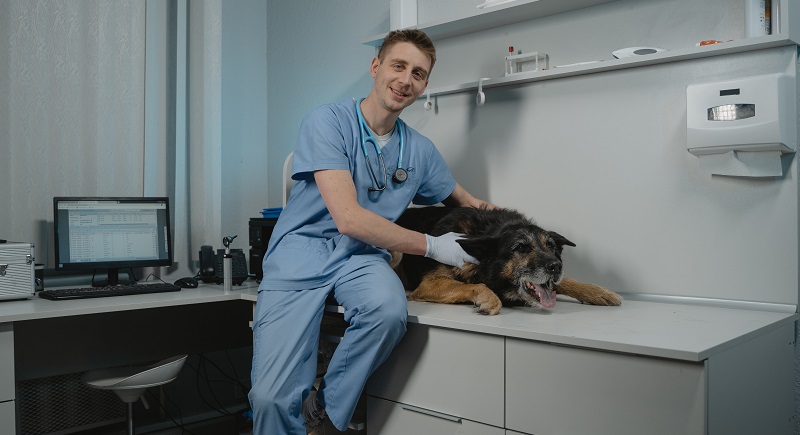 Cloudfy helped to automate the purchase ordering process so the surgeons can make all their selections online and submit their order through the website. And gave customers the ability to track the shipments by logging in to their customer dashboards. Customer also receives tracking updates via e-mail in case they do not frequently login to check the status.
With Movora's previous website, images had to be added manually. Cloudfy helped make this process more efficient too by setting up an FTP process for easy bulk image upload.
We also made it easy for their veterinary customers to download and save product images and product specs because often the vets need to keep that info handy for reference during the procedures to install the instruments in the animals.
Additionally, because we are able to integrate the website with their Microsoft Dynamics Business Central ERP, the veterinarians can now view and download PDF versions of their invoices online through Cloudfy's out-of-the-box on-demand client invoice portal which pulls the documents from their B.C. account and present them in the customer dashboard.
Finally, the vets often reorder the same frequently used items, so we gave them templates to simplify this process and save favorites lists and to reorder based off previous orders. There is also an option to place phone orders for those used to talking to someone on the phone, which compliments the sales team too!
Does your B2B distribution business need a more efficient purchase ordering process? If so, contact us now to request your free Cloudfy demo.