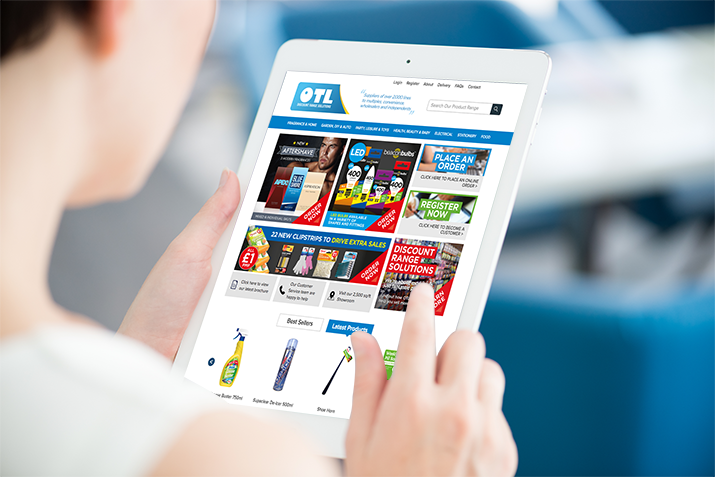 OTL, one of the leading UK suppliers Fast Moving Consumer Goods, with over 2,000 discount range lines to wholesalers and retailers, are delighted to take their new B2B FMCG ecommerce store live on Cloudfy.
With offices all across the world in UK, China, Mexico and Poland, OTL have over 15 years of experience as global suppliers of great value discount ranges of consumer goods to wholesalers and retailers in 12 different countries, across 6 continents. Working with big brands such as Aldi, Londis, Morrisons, Poundland, ASDA, Superdrug, Spar, Tesco and more, OTL provide excellent products at competitive prices, while also offering impeccable customer service.
 The company chose Cloudfy to build their new ecommerce store which will offer customers from all over the world the opportunity to easily place their orders online 24/7. The website is also integrated with Microsoft Dynamics GP for easier ecommerce management.
Rob Williams from Cloudfy says, "Cloudfy's flexibility and powerful functionality allows OTL to offer online the same excellent customer service they provide offline."
"Their trade customers can now easily browse the huge range of products online using the user friendly mega menu and place bulk orders 24/7, at their convenience. The online registration process opens the doors for OTL to welcome onboard bonafide new trade customers, who can enjoy the benefits and competitive trade prices offered by an OTL trade account online."
View their new site here.
To find out more about Cloudfy's rich functionality and how you can take your B2B supply business to the next level, contact one of our ecommerce specialists today and request your free demo.