As B2B buyers' expectations increase, the race is on to meet and perhaps exceed them. Naturally, you'll want an e-commerce platform that's quick and efficient, but it's obvious that in 2023, customer experience (CX) and usability will rank extremely highly.
Cloudfy will continue to provide businesses with cutting-edge features in 2023 to help them succeed in the fierce B2B e-commerce sector. Here are some of the significant upgrades that Cloudfy provided in 2023, ranging from enhanced marketing capabilities and connectors to a faster and more user-friendly website. Also, FAQ section has been added that would certainly clear many doubts and queries.
Lightning-fast site performance
In today's fast-paced digital environment, slow website loading times can upset customers and result in missed opportunities for sales. Lightning-fast site performance is Cloudfy's newest feature, which helps businesses provide the best user experience. By using a content delivery network (CDN), clever caching, and image optimization, this feature improves the website's efficiency.
High-quality user interface
With to Cloudfy's cutting-edge user experience capabilities, businesses have access to the tools they need to create a faultless and engaging shopping experience for their customers. A few of the noteworthy features include sophisticated search options, personalised product suggestions, and innovative upsell and cross-sell concepts. These qualities help businesses encourage more consumer engagement and loyalty, which eventually increases production and profits.
Effective marketing skills
Marketing is an essential component of every successful e-commerce strategy, and Cloudfy is elevating this strategy with its powerful marketing capabilities. Email marketing, social network connections, and thorough analytics are just a few of the platform's features that help businesses contact their target market and evaluate the success of their campaigns. The marketing tools provided by Cloudfy enable businesses to plan and execute effective campaigns that boost customer engagement and revenue.     
Cloudfy has always placed a high premium on system integration, and this priority did not change in 2023. The platform now connects better with a variety of third-party programmes and services, including payment processors, shipping firms, ERP and CRM systems, and others. These interfaces provide businesses with the flexibility and scalability they require to effectively manage their operations.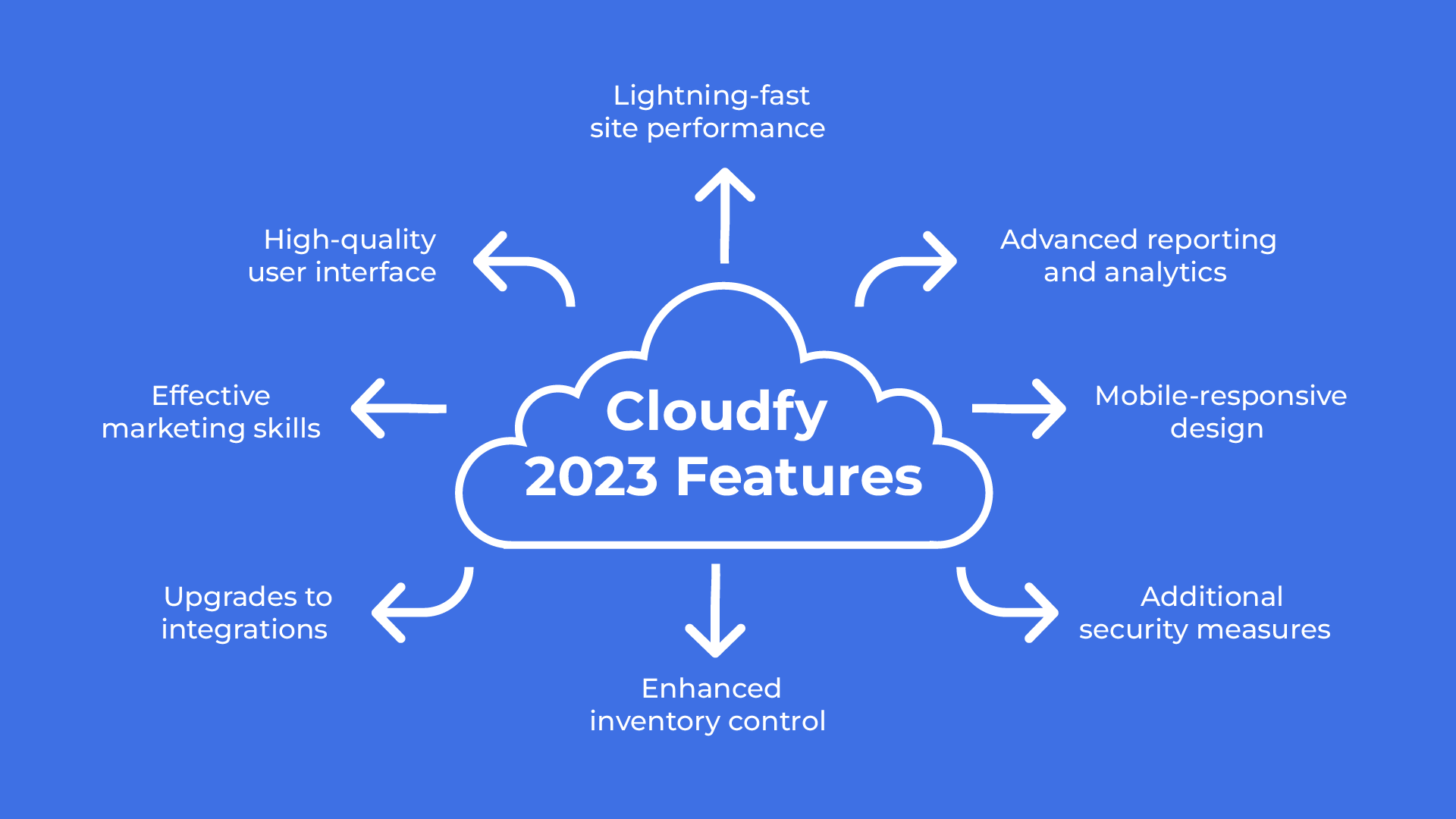 Enhanced inventory control
Every ecommerce company has to have a strong inventory management system in place, and Cloudfy is helping businesses by expediting this procedure with its updated inventory management solutions. The platform provides capabilities that assist businesses monitor their stock levels and prevent stockouts, such as automatic reordering, real-time inventory updates, and complete inventory management. Moreover, these features help businesses optimise inventory levels, minimise carrying costs, and streamline cash flow
Additional security measures
Cloudfy is ensuring that its platform remains secure as online security threats expand and become more sophisticated with its improved security capabilities. The capabilities of the platform allow businesses to protect their data and the data of their clients from unauthorised access and cyberattacks. These functions consist of fraud detection, two-factor authentication, and SSL encryption. These qualities assist businesses in maintaining customer confidence and defending their market position.
As mobile devices account for a substantial portion of internet traffic, businesses must have a mobile-responsive design for their e-commerce site. Businesses can provide seamless shopping experiences to their customers regardless of the device they are using thanks to Cloudfy's technology.
Advanced reporting and analytics
Companies may get the information they need to make informed choices about their operations thanks to Cloudfy's powerful reporting and analytics capabilities. A few of the platform's capabilities include real-time sales reporting, customer behaviour analytics, and product performance analytics. These tools help firms identify potential for growth, identify consumer wants and preferences, and streamline operations for optimal efficiency.
In the contemporary global economy, businesses must offer various paymnt options to their customers. Companies may offer their customers a variety of payment options, including credit cards, PayPal, Apple Pay, and more, with the aid of the Cloudfy platform. Because of its versatility, businesses may increase sales and attract more customers from across the world.    
Reporting Feature in Mobile Sales Person App
The Reporting feature provides sales reps with valuable insights into their sales performance, including item reports, brand reports, location-based reports, order reports, and sales performance reports. These reports can help our reps identify trends, opportunities, and areas for improvement, enabling them to make informed decisions and improve their performance.
Multi-language and multi-currency support
Businesses may reach a wider audience and increase their consumer base thanks to Cloudfy's support for several languages and currencies. The platform's support for several languages and currencies makes it easier for businesses to offer services to customers in other countries. This feature helps businesses increase their customer base and revenue by providing customers with a more localised shopping experience.
In conclusion, Cloudfy's platform features for 2023 are made to help businesses of all sizes succeed in the competitive world of B2B e-commerce. By utilising lightning-fast site performance, advanced user experience, powerful marketing capabilities, enhanced integrations, improved inventory management, enhanced security features, mobile-responsive design, advanced reporting and analytics, flexible payment options, and multilingual and multi-currency support, businesses can provide their customers with a seamless and enjoyable shopping experience, increase sales, and increase revenue. If you're looking to expand your B2B e-commerce business, think about implementing the Cloudfy platform and taking use of its cutting-edge features.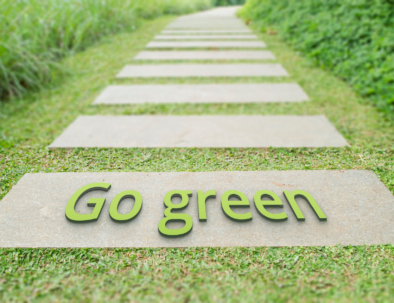 Business to business (B2B) buying habits are changing and headless B2B ecommerce will help you keep pace. There are so many new ways to access … Read More