Features
Best-In-Class B2B Ecommerce Features
Cloudfy's best-in-class ecommerce software offers you a fast-to-launch, scalable solution to power your wholesale business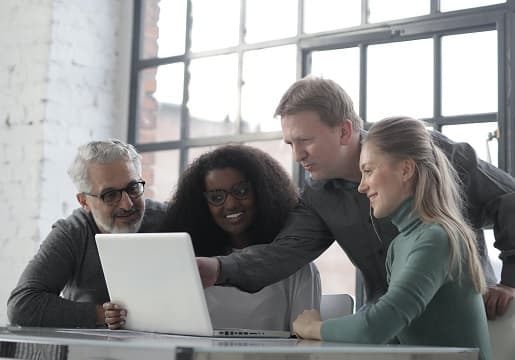 Our on-demand SaaS platform offers you flexibility and feature-rich-functionality to help empower your customers by encouraging self-service habits, reduce your expenses through automation, and increase your sales through a toolset to assist your sales reps.
Cloudfy's native mobile sales rep app for wholesalers and distributors makes it easier than ever for your sales team to close in-person deals by providing up-to-date information on your products, inventory levels and customer account details. Generate quotes, capture orders and sign-up new customers right on the spot. Learn More
Cloudfy's customer ordering app makes it easier than ever for your B2B clients to re-order your wholesale products in a convenient process that empowers your customers, reduces your expenses and increases your sales. This native mobile app works on both iOS and Android. Learn More
Streamline your operation, improve customer satisfaction and accelerate collections by giving your clients a place to view, print, and even pay all their outstanding invoices 24/7… Learn More
CUSTOMER ACCOUNT MANAGEMENT
For companies with complex product configurations, Cloudfy's enhanced CPQ feature, integrated with your CRM or ERP, can help you and your customers save time and effort by automating quotes and generating accurate pricing quickly…  Learn More
If your products are bespoke, your shipping is complex or your prices aren't stored in your ERP, Cloudfy gives you the ability to collect your customer's request online, calculate your pricing and push that number back to your client's shopping cart, along with an automated notice… Learn More
The ability to easily manage your product information comes built-in to the Cloudfy platform. Or, if you prefer to house all your product details in your ERP or a separate PIM software, Cloudfy can integrate with those third party data sources too… Learn More
Multi-level authorization allows your customer to complete their purchase approval process and confirm their order easily within your site. Their order will only be confirmed when specific approvals… Learn More
Cloudfy that can transact with your different customers based on their unique connection requirements – whether AS2 EDI, cXML, API, FTP, Punchout and more… Learn More
Launch and manage multiple stores from a single platform. This overcomes the challenges of synchronizing and maintaining multiple sites, inventory, and business processes. It's even possible to create a specific storefront for each major customer… Learn More
Extend your Cloudfy B2B ecommerce store with Punchout to allow your customers to place orders directly within their procurement systems. Cloudfy Punchout surfaces your ecommerce ordering portal within your customers' systems, allowing them to browse your product range and place orders directly…
Learn More
WHAT'S YOUR BIGGEST CHALLENGE?
CLOUDFY CAN HELP YOUR BUSINESS OVERCOME
Done-for-you ERP Integration
Cloudfy comes pre-built with integrations to many major ERP systems, so launching your connected ecommerce webstore is just a routine configuration task (done by Cloudfy), not a big scoping and development project you'd otherwise have to hire a 3rd party for. This turn-key dynamic keeps your costs low and expedites your time-to-launch. All Integrations >
EVERYTHING YOU NEED TO SCALE
Comparable to a Swiss Army Knife, your Cloudfy-powered webstore provides you the premier slate of b2b ecommerce features you can switch on as your business grows – all bundled together in an easy, fast, scalable one-stop-shop solution. Though advanced features like EDI ordering, invoice portals and mobile apps may go beyond your initial requirements, as a fast growing company it's best to prepare so you can avoid a costly replatforming project in the not-too-distant future. What's more, Cloudfy's ability to integrate with virtually any ERP, CRM, e-procurement platform, 3PL or 3rd party software is second-to-none, allowing you to easily pivot when you inevitably upgrade your back-office software.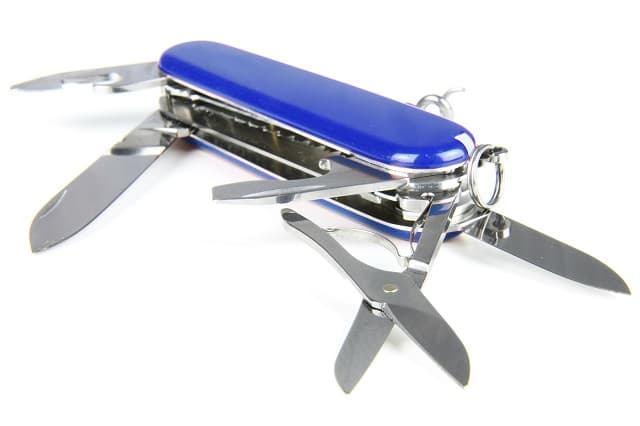 Heineken needed to quickly deploy a B2B ecommerce solution to allow their wholesale customers to order online 24/7. From their P.V. Union Brewery in Slovenia, the new client ordering portal would serve nearby bars, restaurants, and distributors with their daily, weekly and monthly orders… Full Case Study