Your wholesale clients often place large, complex orders. And they're not leisure purchasers – they tend to already know exactly what they want to order from you. They just want an easy way to replenish their stock. Plus, entering and processing sizeable orders can be a time consuming and inefficient process for your company as well. What's more, many of your B2B clients may already prefer the use of spreadsheets to submit their purchase orders – either out of habit or convenience. Either way, if you're not offering your constituents a simple process to submit their orders with the ubiquitous software that is Microsoft Excel, then it's only a matter of time until your customers become dissatisfied and seek out one of your competitors who do use an ecommerce software that can transact in this preferred method.
Excel ordering is just one of Cloudfy's many best-in-class wholesale ordering features, designed to help make order submissions more efficient for your clients and to make the order processing responsibilities more efficient for your back-office as well.
EXCEL PURCHASE ORDER METHODS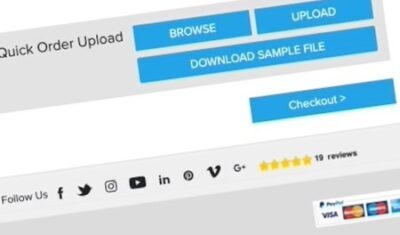 EZ File Uploads in Your Clients' Dashboards
This process makes it easier than ever for your clients to place a lengthy purchase order because they can just upload their Microsoft Excel file instead of adding each individual item to the cart. We'll provide your clients with a template for them to populate with the product SKUs, inventory counts and units of sale. When your clients are ready to submit their order, they just revisit their dashboard and click the Upload button. Cloudfy's then reads the contents of the file and the items are automatically placed in your client's cart.
If your clients don't even want to bother with the portal, and prefer to simply email you their Excel order just like they always have, we can help automate the process on your end. We'll provide your clients a dedicated email address to submit their orders, such as purchaseorders@[insert_your_site.com]. Your clients will attach the Excel templates to their emails and send. Once your Cloudfy software receives the email, it will strip off the attachment, read the contents, and automatically place the order, or create a quote request, whichever method you designate in your setup.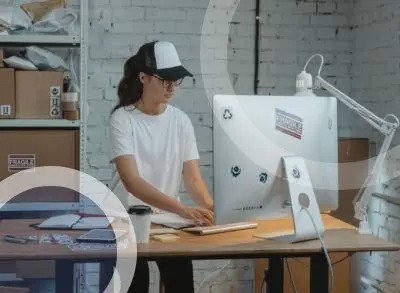 To discover how Cloudfy can make the order submission process more efficient, contact us now to schedule your complimentary demo.