Giving your B2B customers a full self-service process is as important as allowing them to place their order online. Cloudfy's full self-service management system allows you to provide everything online, from checking product stock levels and downloading product information to completing complex orders and multi-level purchase approvals.
What is multi-level authorization?
Multi-level authorization (MLA) allows your customer to complete their purchase approval process and confirm their order easily within your B2B ecommerce site. You can set up log-ins for buyers and anyone else who needs to be involved in the purchase process. Their order will only be confirmed when specific approvals have been provided from your buyer's organization.
What does a multi-level authorization process look like?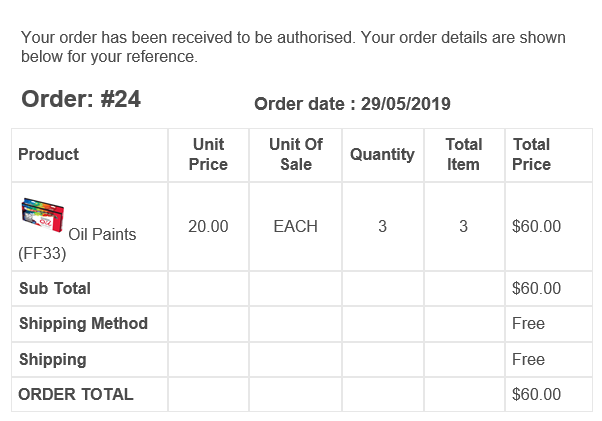 Once your buyer's account has been set up for multi-level authorization, everyone in their workflow will be able to see payments that are waiting for approval. Orders of different values can be directed to different people.
It's all really straight-forward – each user will only see approval checkboxes for payments that they have permission to authorize. They can review the order details before they give their confirmation and any queries can be sent back to the buyer before the order is finalized.
Once approved, a confirmation message will be sent, and the order will disappear from the approvals list.
Easy account setup for multi-level authorization
It's easy to set up a new account or to change an existing one with Cloudfy's user-friendly interface.
Levels of authorization and the number of approvals needed can all be created simply. For example, only the buyer's approval might be needed for small amounts, while larger values will be passed on to their line manager. Higher value orders might need further approval from an accountant or purchasing manager.
You can even set up a currency check, if the payment is to be made from a different country, to be sure that the order values follow the same rules.
Easy to monitor progress – All the steps in a multi-level authorization process can be easily seen, along with the limits that each person can approve.
Easy to override – If your buyer is in a hurry, or someone in the workflow isn't available, it's also easy to redirect the approval to someone else.
Easy to track spending – the whole process can be reviewed in easy-to-use reports, so there's no need to duplicate information. Monthly, quarterly or annual limits can be set, so there's no risk of overspending.
Following best practices – It's important to know that key purchases are made according to the best business and professional practices. With MLA, set up to your customer's requirements, everyone can be confident that the right processes have been followed.
Find out how Cloudfy can streamline purchasing for your key customers using multi-level authorization. Contact us now to request your free demo.