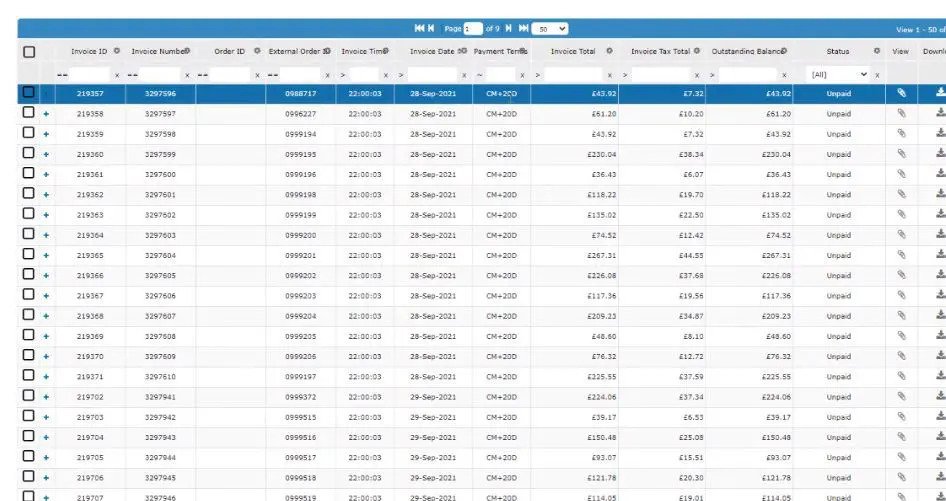 Streamline your operation, improve customer satisfaction and accelerate collections by giving your clients a place to view, print, and even pay all their outstanding invoices 24/7. One of Cloudfy's premier B2B out-of-the-box features is the invoice payment portal which your clients would find right inside the same customer dashboard where they place their wholesale orders. By integrating with your ERP software, Cloudfy can surface these documents and account balances in near real-time in your customers' dashboard.
Alleviate the strain put on your team from constant client calls and email requests  to submit balance payments or to obtain copies of all their invoices, especially around tax time when you may normally see a deluge of customer requests for all their invoices for the last year.
By providing your clients a software that will allow them to increase customer self-service habits, it will serve to free up your staff too so they can spend more time working on your business, and less time working in it. And offering a simple, accessible, streamlined payment process will help to increase the speed at which you are able to collect outstanding balance payments owed to your business.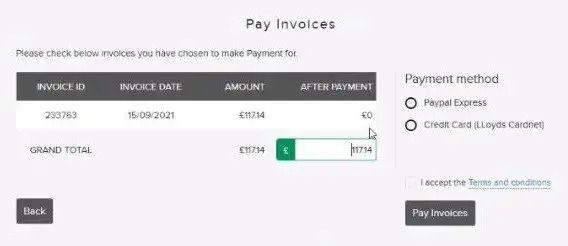 ADVANTAGES FOR YOUR CLIENTS
BENEFITS TO YOUR BUSINESS
Cloudfy's Aged Debt Management tool gives you an accurate view of your B2B customers' overdue payments. It shows you the total amount of money you're owed by your customers and the average time it takes each of your customers to pay, and provides projections. Plus, your customers can check how much of their credit allowance they have used and get a clear view of their remaining credit limit. Learn more here.