Examining the cost of an ecommerce website can help you understand your most significant Cost whether you're considering shifting your conventional business online, making your first foray into the world of ecommerce, or simply making sure you're not already overpaying.
There are a lot of ecommerce website design businesses to pick from, and each one will tell you something completely different, making it difficult to compare them. It's critical to consider the cost elements for developing ecommerce websites.
So let's look at what factors does impact the cost and how much it will cost to construct and maintain an ecommerce website in 2023.
Factors Affecting Ecommerce Website Cost
There are several factors that are associated with the cost of an Ecommerce website development and maintenance. Some of the crucial factors are as follows:
Website Design: The cost difference between creating a website from scratch and adopting a pre-made template is considerable. 
Platform: The cost of an ecommerce website varies significantly depending on the platform you choose (Shopify, Cloudfy, Magento, WordPress, etc.). 
Functionality: The number and complexity of a custom-built ecommerce website's features and functionality affect pricing.
Data Import:  If you need to import data, such as details about items or former customers who have made transactions, the cost of the ecommerce website may increase. Make sure your database contains everything you require to maintain the functionality of your website.

SEO and Marketing: A thorough digital marketing plan will cost more money, but it can be necessary for improving visitor traffic and search engine optimisation. It's a good idea to employ Google Ads advice or an SEO expert to hone your search marketing strategies once your site is live.
Integrations With Third Parties: The price of developing an ecommerce website may increase by thousands of dollars if an enterprise resource planning system (ERP) or other third-party systems are integrated with it.
Shipping: Some online retailers may have difficult delivery logistics, which might extend the project's development time.
Responsive Design: Design that adjusts to the size of the screen is referred to as "responsive design," and it can lengthen production times.
Ecommerce Development Services:  The ecommerce website design you choose will have an impact on the cost of the website. In general, the more expensive company will provide work of greater quality. Make sure the ecommerce website development services you use are reliable, have a physical office, and are reachable before and after the website is complete in case you have questions.

Every website must have a domain name, which appears as your shop name in the browser's URL bar. The home address of the website is its domain name. For the same reason that you must register your home address with your local government, you must also register your domain name on the internet. A domain typically costs $10 to $20 per year. Depending on:
Your registrar
Level of data protection
Domain name itself
Web hosting services are necessary so that people can reach and see your website. The monthly cost of web hosting ranges from $2.49 at the low end to more than $800 at the high end. Depending on:
Your chosen hosting plan (Shared, VPS, Dedicated, or Cloud). Your website's security and performance will be considerably impacted by the hosting type.
Hosting company
The SSL certificate you are using. Costs for SSL certificates range from zero to $1,000 per year.
Additional services (CDN, regular backups, etc.)
The least expensive choice frequently has poor security and loads slowly. No proprietor of an online shop would like this. Therefore, even tiny, low-budget business owners should think about investing in a more expensive product instead of just going for the cheapest.
Here are our referential budgets for a good hosting service for some company sizes:
Small company: $5 – $30/month
Medium company: $20 – $120/month
Large-scale company: $120 – $800/month
Choosing an ecommerce platform is the first step in creating an ecommerce website. A cheap, fully functional digital store may be created with the aid of a platform. You won't have to start from scratch with coding if you use an ecommerce platform. There are roughly a dozen reliable ecommerce systems available, each with unique benefits and drawbacks.
Some of the ecommerce platforms are free to install, but for your website to function properly, you also need to purchase a tonne of plugins. It's difficult to determine whether the platform is more affordable or more expensive than others in the end. To pick a platform that is appropriate for your business, you should understand more about its unique capabilities. Contact us to know more!
UX – UI Design & Theme cost
To make a good impression on your consumer, UI-UX design gives your website a pleasing appearance. Additionally, it offers a seamless experience so that customers may purchase happily. Nowadays, having a good site design is not difficult.
You may construct your ecommerce website using a pre-existing template or a unique theme. You may select cheaper or more expensive designs for your ecommerce website based on your financial constraints and company objectives. Let's examine what each entail:
Ecommerce Design cost type

Description

Lower cost designs

✔ Uses Pre-built themes and templates to create webstores.
✔ Drag-and-drop page layouts is used.
✔ Multiple free themes available on popular web-building platforms. However, these templates may seem too familiar to others on the internet.
✔ Customization of website design may be considered for ensuring the required results.
✔ Ecommerce website design templates cost ranges $2500- $9000.
✔ Ecommerce website design template customization cost ranges $9000- $20000.

Higher cost designs

✔ Gives a unique design.
✔ Offers your site a competitive edge.
✔ One should opt for a custom ecommerce UI/UX design and functionality
✔ The cost of building an ecommerce website increase.
✔ Custom ecommerce website development cost ranges from $10,000 and above..

There is a tonne of gorgeous themes available for you to select from. Some themes are so user-friendly for beginners that you can drag and drop changes to them. Depending on how it is used, an ecommerce theme's price might vary significantly. A sophisticated B2B Ecommerce theme with support for large businesses might cost up to $350- $500. On a lesser scale, you can easily find themes for most platforms costing between $100 and $300, depending on the designs and functionalities. Additionally, practically all platforms have access to free themes. These themes are versatile, simple to use, and responsive, making them ideal for beginners.
Custom website Design cost
Of course, you can always hire a designer to create a custom website for your brand with amazing visual effects or animations rather than using pre-built themes. The price ranges from $2,000 to $35,000.
A website that has been completely customized can operate to its maximum capability and scalability. Features and the developer's fee are the two key variables that affect this price.
While the average hourly wage for developers in the US, Canada, and EU is between $100 and $175, while the pricing for developers in India and Southeast Asia is more reasonable at $15 to $40.
Here is table showing the cost of outsourcing per region:
| Region | Hourly Cost |
| --- | --- |
| USA | $80-$140 |
| UK | $70-$130 |
| Canada | $70-$130 |
| Australia | $60-$100 |
| Western Europe | $50- $90 |
| India | $30- $50 |
Third party extensions Cost
The features of your website may be enhanced easily and affordably with extensions. Every component of your website may be extended, from SEO and marketing to shipping and accountancy. How you handle the financial side of extensions will affect your extension budget.
If a premium extension is required for a crucial function, you may be able to get by with a free extension for another feature. The objective is to get a decent ROI while staying within the budget.
However, a site with too many extensions may load slowly. An ecommerce store should have between 5 and 10 extensions. A monthly subscription fee is frequently required to utilize an extension. There are several paid ones as well as free ones, though.
The typical price of useful add-ons for well-known platforms ranges from $5 to $99 monthly of for a lifetime, it may range from $40 to $500.
This is a simple-to-miss Cost that should be factored into your budget. It doesn't necessarily follow that you won't be charged just because integrating a payment processor is free. Various systems provide varying ecommerce prices. Processing businesses charge ecommerce startups the following Cost:
Payment processor

Cost

Stripe and PayPal Cost for an Ecommerce platform

2.9% + $0.30 per transaction

Shopify ecommerce payment

• 2.4%-2.9% + $0.30 (Basic plan)
• 2.4 +$0.30 (Advanced plan)
2% extra for third-party payment processors

Payment cloud

2.9% + $0.30 per transaction
Ecommerce marketing is a broad field with several distribution methods, including SEO, advertising, email marketing, social media marketing, and others. Depending on the size and direction of your company, you should prioritize different channels.
One must create compelling product descriptions, capture eye-catching product photographs, write SEO blogs to increase traffic, run an ad and email marketing campaigns, and do data analysis. While individuals can do these themselves, larger businesses employ a professional agency or their in-house team to complete the task.
Additionally, there are other ways to recruit a marketer or marketing team. You can:
Hire a freelancer
Hire agency
Inhouse
It might be difficult to estimate your company's marketing cost, but a fair guideline is 10% to 20% of your net sales.
PCI DSS certification is a set of security criteria that must be met by all retailers who accept payment cards. If you are creating a website that takes credit cards, you must follow these guidelines to secure your clients' sensitive payment information. The Costs of attaining PCI DSS certification for a website might vary depending on a number of variables.
The Cost of employing a Qualified Security Assessor (QSA) or a PCI DSS consultant to evaluate the security of your website and give a report on compliance (ROC).
The Cost of adopting security technologies and solutions like as firewalls, intrusion detection and prevention systems, and encryption technologies to ensure that your website satisfies the required security standards.
The Cost of continuing security maintenance and monitoring for your website to guarantee compliance with PCI DSS requirements.
Depending on the size and complexity of your website, the cost of engaging a QSA or PCI DSS expert can range from a $5000 to $20000 per year.
| Component | Cost |
| --- | --- |
| Domain cost | $10 to $20 per year |
| Hosting cost | $2.49 $800 per month |
| Platform cost | $0 to $25000 per month |
| Design and Theme cost | $0 to $500 |
| Third party extensions | $o to $200 per extension |
| Payment Processing Cost | From 2.9% + $0.30 per transaction |
| Online Marketing Cost | 10-20% of net sales |
| PCI DSS Certificate | $5000-$20000 |
Numerous variables affect website construction costs. You may choose a free website builder and spend roughly $200 to register a domain and SSL certificate. Or you may Choose a more adaptable platform and Pay roughly between $15 and $300 each month.
A site's average construction cost is between $12,000 and $150,000, and its average annual maintenance cost is between $400 and $60,000, according to WebFX.
That is a large range, indeed. The cost of your website is determined by who creates it, the kind of website you're developing, the hosting company you use, and the templates and extensions you install.
To help you more closely estimate the cost of the site you want to build, you must book a consultancy call now!
FAQs for Ecommerce Website Cost in 2023
Why is an ecommerce website necessary?
A website for online shopping might aid in the growth of your business. You may learn new things, employ cutting-edge marketing strategies, and better understand your consumers by building a consumer email list and marketing to them directly.
What are the prices of ecommerce websites?
The cost of creating an ecommerce website is determined by the needs of the business and any additional features you'll desire. The startup Cost for different ecommerce websites often range from a few hundred dollars to tens of thousands.
What are the elements used to calculate ecommerce costs?
The total cost of building an internet business depends on a number of factors. While starting an internet shop often costs a few hundred dollars for some people, it might cost thousands or even hundreds of thousands of dollars for others. The following will be your responsibility to cover:
Ecommerce software.
Domain name.
Hosting for ecommerce marketplaces.
SSL certificate.
Charges for payment processing.
The store's theme and designs.
Add-ons and extensions
How long does it take to build an ecommerce website?
Generally, building a basic ecommerce website can take anywhere from a few days to a few weeks. However, more complex websites can take several months or even longer to build.
What are the ongoing costs of maintaining an ecommerce website?
Some of the ongoing costs include
domain registration and renewal,
website hosting,
website security,
website updates and maintenance,
payment gateway Cost,
marketing and advertising Costs.
Can I build an ecommerce website myself or should I hire a professional?

It is possible to build an ecommerce website yourself using various website builders and platforms available online. However, building a professional-grade ecommerce website requires a high level of technical skill, knowledge, and experience.
If you lack these skills or want to ensure that your ecommerce website is designed and developed to a high standard, you should consider hiring a professional ecommerce website developer.
What are the benefits of choosing a custom ecommerce website design versus a pre-made template?
The benefits of choosing a custom ecommerce website design over a pre-made template include
Greater flexibility and customization options,
Better scalability,
Improved user experience,
Unique and professional-looking website that stands out from competitors.
Pre-made templates can be cheaper and quicker to set up, but they may not provide the same level of customization or functionality as a custom-designed ecommerce website.
How much does it cost to add new features or functionality to an existing ecommerce website?
Cost of adding new features or functionality to an existing ecommerce website will depend on the complexity of the changes required. Small changes, such as adding new product categories or updating content, may cost very little.
However, more significant changes, such as integrating new payment gateways or adding advanced search functionality, can cost hundreds or even thousands of dollars.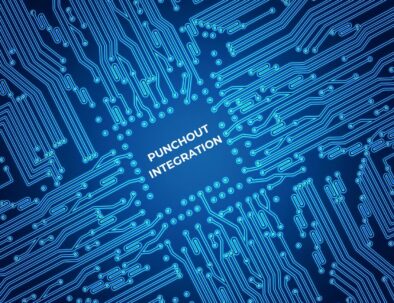 E-procurement strategies are evolving and PunchOut catalogs are becoming essential sales tools. It's fast and efficient, minimizing manual data entry, saving time and reducing errors. Your customers view your catalog, pricing and discounts from their own procurement system and select … Read More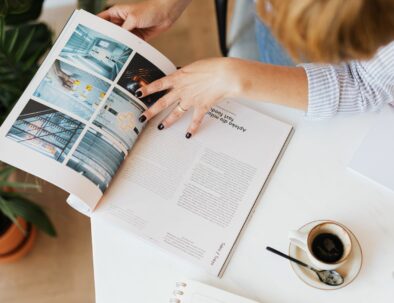 Cloudfy Insider: Uncover all about B2B ecommerce platform Cloudfy Our magazine is dedicated to sharing exclusive insights, expert tips, and in-depth details on everything we offer. Stay ahead of the competition and unlock the secrets to success with Cloudfy Insider.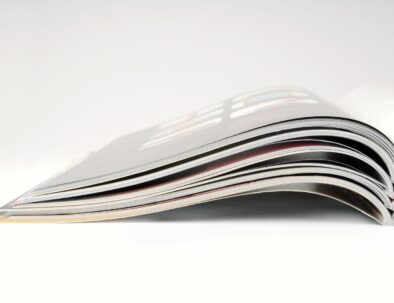 Cloudfy Insider: Uncover all about B2B ecommerce platform Cloudfy Our magazine is dedicated to sharing exclusive insights, expert tips, and in-depth details on everything we offer. Stay ahead of the competition and unlock the secrets to success with Cloudfy Insider.