Cloudfy B2B AppCommerce makes it easy for B2B businesses with registered trade customers to improve their sales and marketing processes. Meet the needs of millennial buyers by delivering product information, purchasing options and easy checkout through a medium with which they are familiar.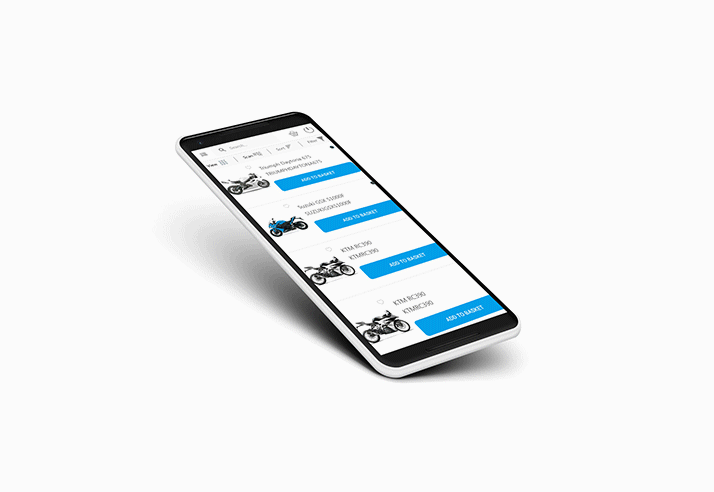 How Cloudfy B2B AppCommerce can work for your business
The combination of mobile devices becoming an integral part of our workplace, and this shift in buyer expectations means that delivering apps to complete purchases as a B2B company is placing yourself into the most accessible and desirable digital space for your customers.
Forward-thinking businesses can give themselves the opportunities for increased orders with Cloudfy B2B AppCommerce.
Promotional campaigns can also be easily run through Cloudfy B2B AppCommerce. A well-placed advertisement or push notification via your wholesale app can grab attention and allow buyers to access content and respond quickly.
Join the App Revolution
Mobile apps are specifically designed to make it easier for users to do what they want to. They load quickly because there's no need to open a browser. There's no messing around with URLs or page load waits.
It's efficient browsing and buying, and it's the way to get more of your customers engaged with your brand. Think of it this way: every download of your app is now a valuable marketing resource that can boost your sales over the long term.
What's more, building mobile apps is now easier and more affordable than ever. Cloudfy B2B AppCommerce is the way to engage with today's buyers time and time again, in a way they are familiar with and enjoy.
Cloudfy B2B AppCommerce forms part of the Cloudfy Enterprise Package. This enables you to have the best wholesale app on the market and reimagine how you engage with your customer base.