Cloudfy's customer ordering app makes it easier than ever for your B2B clients to re-order your wholesale products in a convenient process that empowers your customers, reduces your expenses and increases your sales. This native mobile app works on both iOS and Android.
In conjunction with the client ordering portal, your client app will also sync with your ERP software to display each client's unique trade-only pricing, product range, order history and more.
If your customers are stock sensitive, and urgently need your products the very moment the items become available, they will benefit greatly from back-in-stock push-notifications that popup on their device to alert them that the item(s) in their wish list are ready for reordering. Not only is this alert system extremely beneficial to your clients, it also helps to improve efficiencies in your own business by cutting down on the barrage of incoming client phone calls and email inquiries – "do you have this [item] back in stock yet?"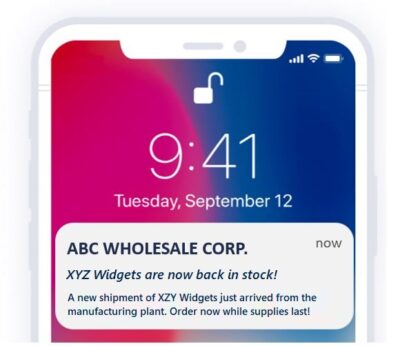 Increased Brand Engagement
The Cloudfy client ordering app is designed for efficient browsing and buying, and it's a perfect way to get more of your customers engaged with your brand. Think of it this way: every download of your app is now a valuable marketing resource that can boost your sales over the long term.
You can easily run promotional campaigns through the Cloudfy client ordering app. A well-placed advertisement or push notification can grab your buyers' attention and provide them the ability to access content and respond quickly to your offer. What's more, you can make promotions specific to certain customers or customer groups, or limited to certain product ranges as well.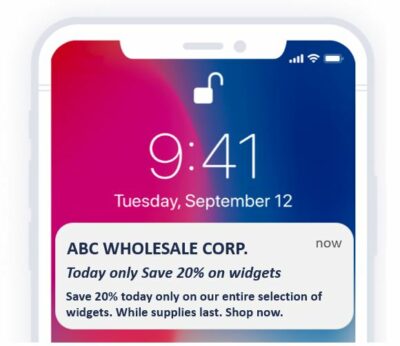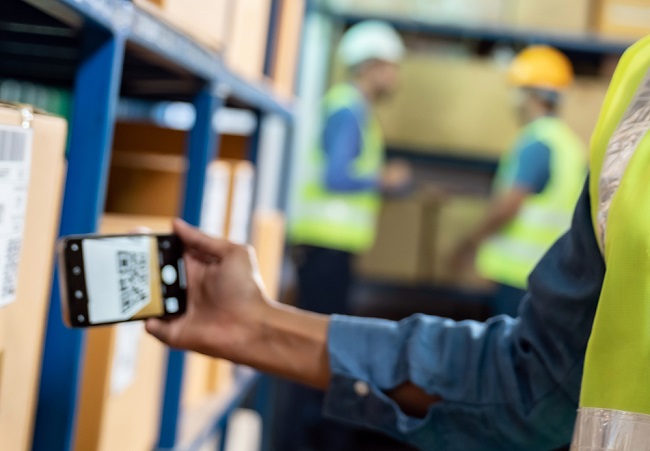 Your customers can easily add products to their cart and quickly build up an extensive order by using the camera on their smartphone or tablet, accessed through the Cloudfy app, to scan any barcodes on the side of your products, or on the boxes they're shipped in, or stickered on to their storage or retail shelves so they know exactly what to replenish.
Checkout the Cloudfy client ordering app for yourself and see easy it can be your customers to order more of your goods, more often! Contact us now to request your free demo.