Cloudfy's native mobile sales rep app for wholesalers and distributors makes it easier than ever for your sales team to close in-person deals by providing up-to-date information on your products, inventory levels and customer account details. Generate quotes, capture orders and sign-up new customers right on the spot without any paperwork. It's like carrying your entire B2B e-commerce website in your pocket!
EMPOWER YOUR REPS IN THE FIELD
Wow Your Prospects with a High-Def, Up-to-Date Digital Catalog
What's the point of mass-producing print catalogs if your inventory is constantly in flux. With the help of the field sales app by Cloudfy, your reps can present your prospects with a high-def brochure of your latest and greatest products and get real-time insight into what's available for immediate purchase.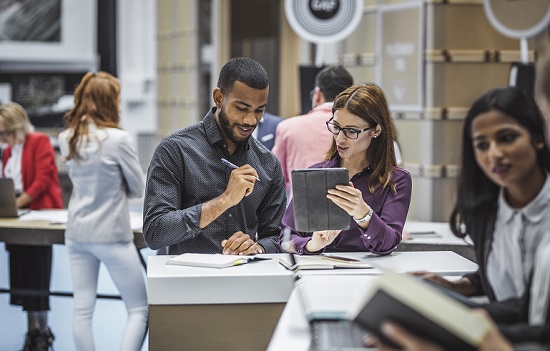 Setting up and tearing down for trade shows is difficult enough. Thanks to the Cloudfy Sales Rep app, you can eliminate the need for printed catalogs and paper orders forms from your logistical check-list. The app carries all the catalog and ordering materials you need. Plus, access your customer records and sign-up new customers on the spot. Onboarding expedited!
A CRM Right In Your Pocket
Armed with the Cloudfy field sales app, your reps can make the most of their customers interactions by accessing critical client details from the road. CRM data points include customer records, customer notes, personnel, order history, account balances, recently viewed products and more.
Streamline ordering, reduce errors, expedite on-boarding, shorten fulfillment time, improve communication, reduce data entry, and ultimately close more deals in less time thanks to all the efficiencies the Cloudfy app offers your sales reps out in the field.
Checkout the Cloudfy sales rep app for yourself and see how it can help you close more details in less time. Contact us now to request your free demo.