Moving to a Software as a Service (SaaS) based solution for your online store can provide several advantages for your organization. Software as a service (SaaS) is a cloud-based concept that lets you rent software rather than buy and maintain it yourself.
This kind of solution may:
Lower your IT expenses,
Increase scalability,
Enhance the client experience.
What are the frustration points that bring the need of switching to SaaS?
There are several frustration points that can lead to the need to switch to a Software as a Service (SaaS) model.
Here are some common ones:
High upfront costs: Traditional software often requires a significant upfront investment in hardware, licenses, and installation. This can be a major hurdle for small or growing businesses that may not have the financial resources to make such a large investment. Maintaining an online business may be costly, particularly if you use a self-hosted platform. On the other side, a SaaS solution may drastically cut your expenses by doing away with the requirement for pricey gear, software, and maintenance.
Maintenance and updates: Traditional software often requires regular maintenance and updates to keep it running smoothly and securely. This can be time-consuming and expensive for businesses, particularly those that lack in-house IT resources. You may streamline your business operations and boost productivity by integrating a SaaS solution with a variety of third-party apps, including accounting software, email marketing tools, and social media platforms.
Limited accessibility: Traditional software is often installed on specific devices or servers, making it difficult to access from remote locations or on multiple devices. This can be a major inconvenience for businesses with remote workers or those that need to access software from multiple locations. A SaaS solution makes it simpler to operate remotely or while on the road since it allows you to manage your online business from any location with an internet connection.
Scalability constraints: Traditional software often requires significant investment in hardware and infrastructure to scale up as a business grows. This can be a major barrier for businesses that need to rapidly scale up or down based on changing demand. Your online store will need to manage more traffic, transactions, and client information as your business expands. You won't have to be concerned about outgrowing your platform because a SaaS solution is built to scale with your business.

Security concerns: Traditional software can be vulnerable to security threats, particularly if it's not regularly updated and maintained. This can be a major concern for businesses that handle sensitive data. For every company, protecting client data is of the utmost importance. The provider will take care of security upgrades and backups for a SaaS solution, allowing you to concentrate on operating your business. SaaS solutions are often housed on secure servers.
It is essential for firms to have an online presence in the modern digital environment. A successful business requires an online store, whether you're selling products or services. Yet, running an online store may get tiresome and time-consuming as your company expands. Here is where a SaaS (Software-as-a-Service) solution may replace an online shop. We'll discuss the rationale for the specifics of making this move in this blog article.
What are the Benefits of a SaaS-based solution?
Some of the key benefits of a SaaS-based solution as offered by Cloudfy are as follows:
The provider takes care of maintenance, security, and upgrades, so you don't have to.
It lowers upfront costs and predictable pricing along with offering scalability and flexibility. 
Furthermore, there is improved security and reliability with up to date features and functionalities. 
By switching to SaaS, you are also able to concentrate more on your main company while lessening your concern for technical details and customer experience is enhanced too.  
You may devote more time to areas like marketing, client interaction, and other tasks that are crucial to the success of your company because the supplier will take care of the upkeep and upgrades.
Seek for a system that provides solid security, strong functionality, and excellent customer support. Make sure the price structure fits your needs and budget by taking it into consideration as well.
What are the Key factors to consider before migrating?
While switching to a SaaS Based solution, first of all, you must audit your current technology stack to determine what you have and what you need to do. Many a time organizations or departments use the technology for non-specific purposes or sometimes it is possible that someone within your company has begun using a product or application that your IT staff is completely unaware of. Thus, it's crucial that you have a thorough understanding of all the software, hardware, tools, and other technological resources that your business employs. Finding out what they are used for and how they are used are both crucial. To conduct this analysis, you must:
Utilize a map-making program.
Gather all of your systems first, and then plot them on a stack graph.
Place them in locations according to their function. 
Now, when you are well-versed with existing systems and software and have observed that not all of the software in your tech stack is standard. Determining which software programs are altered and whether the adjustments are actually necessary or not is next step of the process.
There will probably be an application that does what you need right out of the box since the software market has matured. Measure the success of your software landscape by concentrating on the value it provides. Think about how you can use the capabilities and current tools to offer that value.
All providers of SaaS software invest effort in training, documentation, and in-product support. Many times, businesses default to modifications because they are unaware of the functions that are already built into their tech stack.
Thus, it's crucial to know what your program is capable of, and you should pick a solution that provides services to assist you in doing this. The motive is to search for solutions inside the package or program that you buy. You can avoid expensive migration initiatives by doing this.
Of course, no program will ever contain every feature or capacity you might ever want. But, hold off on customizing straight immediately! Go through the program to see what is available; you might be able to use some of the capabilities there to achieve your goals.
Now is the time to Verify that your new program seamlessly integrates. Your applications must function in concert with one another in the best way. So, it is crucial to verify more than just if there are APIs or file import/export capabilities when a software provider offers "integration capabilities." It's important to check that the solution not only "technically" integrates but also functions as intended.
Revamping time has come finally! Replace old software with your SaaS software stack in stages. Replace software programs one at a time as you create the optimum technological environment. Choose a best-in-class solution rather than going all out for a best-of-suite solution.
What is the process for revamping to a SaaS-based solution?
We can put this process of revamping your online store to a SaaS-based system in the following steps for better understanding and clarity:
Do some research before Migrating: There are several SaaS providers, and each has advantages and disadvantages of its own. Finding the ideal supplier for your company requires extensive research and vendor comparisons. 
Choose the right SaaS-based ecommerce platform based on your need: List the features you require for your online business, such as customer relationship management, payment processing, and inventory management. To make sure they match your company's demands, compare the features offered by each supplier.
Plan the steps involved in migrating to SaaS: A SaaS solution transition needs to be well thought out. To the new platform, you'll need to move your data, including customer information, sales history, and product listings. You should also budget for any downtime that may occur throughout the relocation process.
Testing and launching the new SaaS-based online store: It's time to teach your employees how to utilize the new platform after choosing a supplier and organizing the move. This will make the transfer go more smoothly and lessen any inconveniences to your organization. Finally, it is time to open your new online business once you've moved your data and educated your staff. Be careful to test the new platform fully to make sure everything functions as it should.
Your company can gain several advantages from switching from an online shop to a SaaS solution, including scalability, cost savings, and enhanced security. To guarantee a successful transfer, it's crucial to conduct thorough research, analyze features, and properly organize the migration procedure.
"A SaaS solution can help you advance your online business with the proper provider and preparation."
For an online business, a SaaS-based solution offers a number of advantages, including reduced IT costs, higher scalability, improved customer experience, enhanced security and dependability, and predictable pricing. The SaaS-based solution provider takes care of upgrades, maintenance, and security, freeing up the organization to focus on its core operations and lessening its worry about technical minutiae. A SaaS-based solution's price model also accommodates the demands and financial constraints of the company. A SaaS-based solution also makes it simpler to run a business remotely or while travelling because it enables management of the online store from any place with an internet connection. The platform won't outgrow the solution because it is designed to scale with the business.
Cloudfy is a powerful ecommerce platform that can be very beneficial for revamping your online store. Some reasons why Cloudfy is a good choice for this purpose are Modern and responsive design, Easy to use, Integration, Security, and Scalability. Overall, Cloudfy is a powerful ecommerce platform that can help you revamp your online store and improve your online presence.
Get in touch with Cloudfy's best-in-class B2B ecommerce software team to understand how we can help revamp your ecommerce store. We are happy to answer your questions.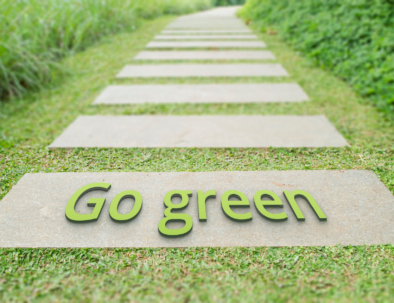 Business to business (B2B) buying habits are changing and headless B2B ecommerce will help you keep pace. There are so many new ways to access … Read More