Having a business is Easy—never said anybody. But, B2B business owners typically deal with difficulties that aren't as common for other shops. To that end, B2B ecommerce is rapidly expanding. Also, the rivalry is increasing as more B2B business owners discover their online specialty. 
It's a good idea to be aware of some of the difficulties you can encounter if you're ready to dive into B2B ecommerce so you can better understand how to overcome them. So, we're outlining some potential problems and offering advice on how to dominate the competition. 
Cloudfy is an ecommerce platform designed specifically for B2B businesses, which can help overcome these challenges. Cloudfy offers a range of features that make it easy for B2B ecommerce businesses to manage their online store, including a mobile-responsive design, advanced search and filtering options, easy integration with ERP systems, and flexible pricing and promotions. 
Challenges Faced by B2B Ecommerce
Several challenges come across while setting up a B2B ecommerce or switching from a physical to an online store. A befitting platform must be able to combat these challenges while adding worth to business as whole along with streamlining operations and processes. Some of the key challenges are: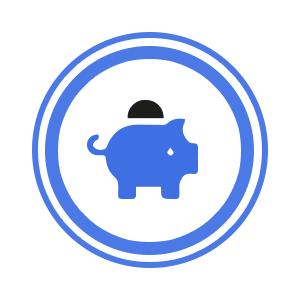 Reducing costs is a significant challenge in B2B ecommerce because B2B businesses typically operate on thin profit margins due to the competitive nature of the industry. Additionally, B2B ecommerce businesses often have to deal with high transaction volumes and a large number of SKUs, which can make it difficult to manage costs efficiently. 
There are several areas where B2B ecommerce businesses can focus on to reduce costs, including: 
Supply chain optimization – By investing in advanced inventory management systems or warehouse automation technologies 
Streamlining order processing – By integrating their ecommerce platform with other systems such as ERP or CRM systems to automate processes and reduce manual labor. 
Reducing product returns– By investing in customer service and support to reduce product returns, which can be costly and time-consuming. 
Retaining clients is a challenge in B2B ecommerce because customer loyalty can be more challenging to achieve in a B2B environment than in a B2C environment. Unlike B2C customers, B2B customers are often more focused on finding the best price and value for their business, which can make it difficult to build long-term relationships.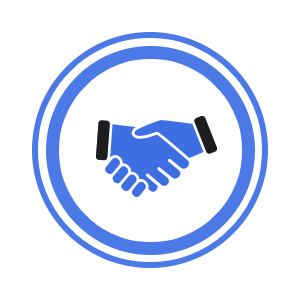 In addition, B2B ecommerce businesses may face competition from other companies offering similar products or services, which can make it challenging to retain clients. Furthermore, B2B customers often have complex buying processes, with multiple decision-makers involved in the purchasing process, which can make it challenging to build relationships and establish trust. 
To overcome these challenges, B2B ecommerce businesses need to focus on  
Providing excellent customer service,  
Personalized experiences, and  
Value-added services that go beyond the product or                                                                          service itself.  
They need to understand their customers' needs and pain points and provide solutions that meet those needs. 
With increasing competition, B2B ecommerce businesses must find ways to differentiate themselves and grow their sales. Due to a number of issues, increasing sales is one of the hardest problems for B2B ecommerce businesses such as long sales cycle, extremely competitive market, restricted marketing channels.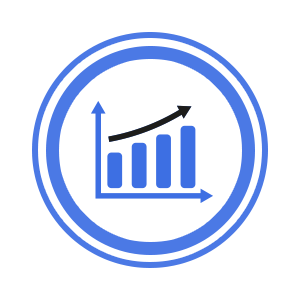 B2B ecommerce companies need to  
Have plans in place for nurturing leads and establishing long-term connections.  
Spend in educating their sales staff and giving them the resources, they need. 
Must set themselves out from the competition by providing distinctive value propositions and providing top-notch customer experiences. 
B2B ecommerce companies must have a firm grasp of their target market, invest in cultivating connections with clients, deliver excellent customer experiences, and constantly innovate to stay one step ahead of the competition if they are to overcome these obstacles and increase revenues.  
For B2B ecommerce organisations, eliminating mistakes is one of the hardest hurdles because of several reasons including complicated order fulfilment procedure, high order volume, customized goods and inaccurate data.  
B2B ecommerce companies must :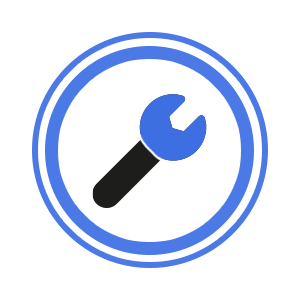 Develop automated methods and procedures that lessen the possibility of human mistake in order to overcome these obstacles and eradicate errors.  
The employment of technology like barcode scanning, order management software, and warehouse management systems is one example of this.  
Businesses engaged in B2B e-commerce should also put quality control procedures in place to make sure that goods are made and delivered in accordance with specifications.  
B2B ecommerce companies also need to routinely verify their data to make sure it is correct and current. Lastly, B2B ecommerce companies should assist and train their workers to ensure that they have the skills and resources necessary to efficiently manage orders and reduce mistakes. 
B2B ecommerce companies must maintain a complicated technological infrastructure, which can cause problems with data administration, order processing, and inventory management. For B2B ecommerce companies, streamlining IT is one of the major issues because of several reasons such as Integration Complexity, Customization, compliance and safety, updation and maintenance of IT systems.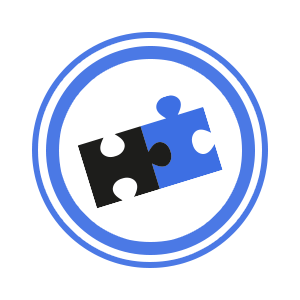 B2B ecommerce companies: 
Need to install IT solutions that are simple to integrate, configure, and manage in order to streamline IT and overcome these difficulties.  
Making investments in cloud-based solutions that can be quickly adapted to match the particular demands of the company while also being built to function together.  
Use IT security best practices, such as multi-factor authentication and encryption.  
In order to avoid disruptions to company operations, B2B ecommerce companies should also work closely with their IT providers to make sure that their systems are routinely maintained and improved. In order to guarantee that their team has the skills and resources they need, B2B ecommerce companies should train and assist them. 
In order to accommodate growth and satisfy client demands, B2B ecommerce companies must be able to scale quickly. Due to a number of causes, scaling quickly is one of the major problems for B2B ecommerce businesses that includes Operational complexity, Restricted Resources, competition and customer anticipation regarding incaresed levels of service.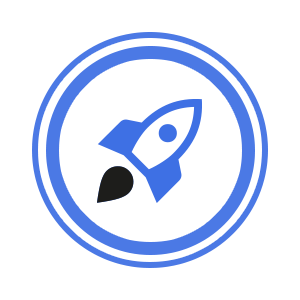 B2B ecommerce companies: 
Must have a defined growth plan in place in order to overcome these obstacles and swiftly scale up.  
Must make investments in scalable technological solutions, such as cloud-based platforms and automation tools.  
Employing and educating people should be a top priority for B2B e-commerce companies in order to efficiently manage expanding operations.  
In order to sustain customer loyalty and encourage repeat business, B2B ecommerce enterprises should concentrate on developing solid connections with their clients and providing excellent customer experiences. Lastly, B2B ecommerce companies should continuously assess their operations to pinpoint opportunities for development and enhance procedures to raise productivity and save expenses. 
By automating time-consuming operations like order processing, invoicing, and inventory management, automation may help B2B ecommerce organizations save time and money. For certain B2B ecommerce companies, especially those that continue to rely on manual procedures, adding automation might be difficult. Businesses may encounter many difficulties while using automation, such as investment in technological solutions and personnel training, Integration Difficulty, Change management and customization.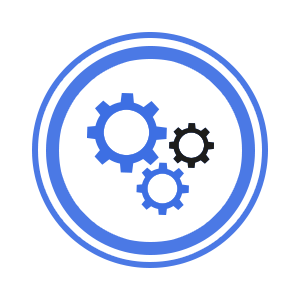 B2B ecommerce companies: 
Must have a clear plan in place to overcome these obstacles and successfully adopt automation.  
Choose the appropriate technological solutions, doing a comprehensive study of current processes to spot areas that may be automated. 
Making sure that people are taught and supported throughout the deployment process.  
Also, companies should routinely review and assess existing automation systems to find areas for enhancement and make sure they remain compatible with the company's changing demands. 
To enhance order fulfilment and inventory management, B2B ecommerce companies may need to exchange inventory data with suppliers or clients. For B2B e-commerce companies, transferring inventory can be difficult, especially if they are a part of intricate supply chains with many stakeholders. When it comes to pooling inventory, firms may encounter a number of difficulties, including visibility, Data sharing, Integration, and Coordination.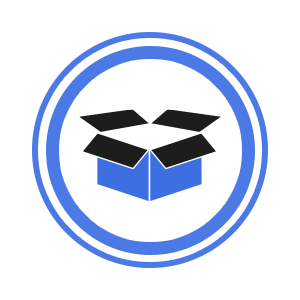 B2B ecommerce companies can: 
Use inventory management solutions created to promote inventory sharing throughout the supply chain to get around these difficulties.  
To guarantee that all parties involved have access to correct and current information, this entails making investments in technological solutions that enable real-time inventory tracking and sharing.  
B2B ecommerce companies should also collaborate closely with their supply chain partners to make sure that the mechanisms for sharing inventory are well-coordinated and effective, and that any potential problems are quickly detected and resolved. 
Last but not least, B2B ecommerce companies should periodically assess their inventory sharing procedures to find room for improvement and make sure they are still meeting the changing demands of the company and its stakeholders. 
 To increase functionality, scalability, and security, B2B ecommerce companies may need to switch to a new ecommerce platform. For B2B ecommerce companies, replatforming may be a big problem, especially for those wanting to switch from outdated systems to contemporary cloud-based ecommerce platforms. Businesses may encounter several difficulties when replatforming, such as Complexity, disruption, Cost, customization and time.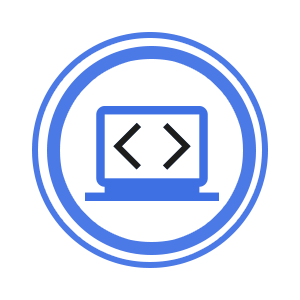 B2B ecommerce companies should: 
Treat replatforming as a strategic endeavour and create a detailed migration strategy that takes into account all of the major risks and challenges in order to overcome these obstacles.  
Pick the best ecommerce platform and technological solutions, as well as identifying the important players and resources required to carry out the transfer effectively.  
Throughout the replatforming process, B2B ecommerce companies should place a high priority on staff training and change management to make sure that employees are capable of using the new platform efficiently and adjusting to any new procedures or workflows.  
Lastly, to identify areas for improvement and make sure they can fully reap the benefits of the new platform, B2B ecommerce companies should routinely monitor and analyse their replatforming initiatives. 
How does Cloudfy address the challenge of simplifying IT? 
By providing an easy-to-use, install, and manage cloud-based platform, Cloudfy streamlines IT for B2B ecommerce firms.  
What steps does Cloudfy take to ensure the security and privacy?
Cloudfy's platform complies fully with the most stringent security and privacy regulations now in effect, including GDPR and PCI DSS, guaranteeing that the data of B2B e-commerce companies is always properly safeguarded.   
How does Cloudfy stay up-to-date with the latest trends and technologies in B2B ecommerce? 
By regularly monitoring the market and taking part in pertinent events and conferences. Moreover, Cloudfy keeps regular contact with top industry analysts and experts.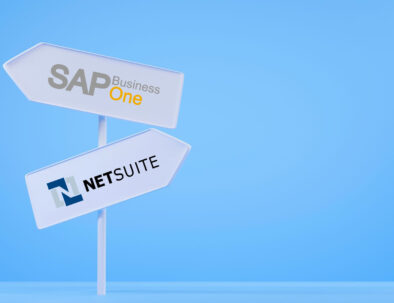 Business to business (B2B) buying habits are changing and headless B2B ecommerce will help you keep pace. There are so many new ways to access … Read More