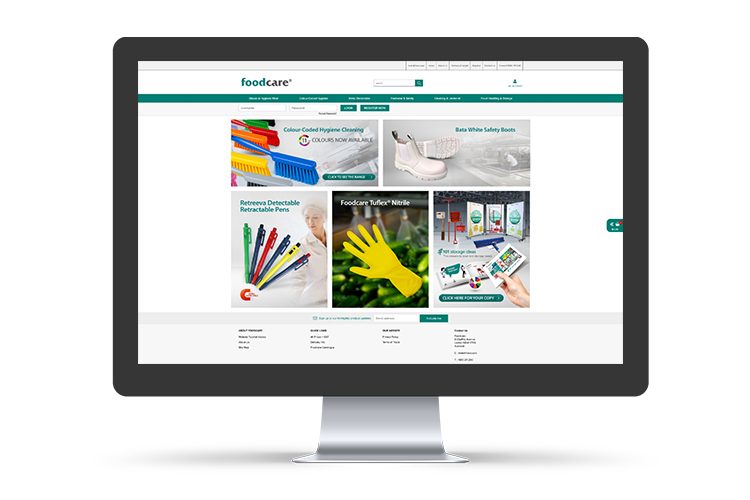 The Cloudfy team are delighted to announce the launch of a new B2B ecommerce website for Foodcare Systems Australia fully integrated with NetSuite. Foodcare specialize in providing a wide range of products designed specifically for the Australian food market.
The Challenge
Established over 40 years ago, Foodcare are a customer-centric business who pride themselves on delivering excellent products and services for the food industry in Australia, from food handling and storage solutions to hygiene wear, footwear and safety, and much more.
The company was looking for a complete B2B portal that would be fully integrated with NetSuite to replace their previous Magento website. The new website had to deliver a hybrid ecommerce solution serving both B2B and D2C customer segments.
Our Approach
After seeing a demo of the powerful ecommerce capabilities of Cloudfy, Foodcare chose our B2B ecommerce platform as their preferred solution to continue growing online. 
The new website also features full NetSuite JCurve integration which was delivered by working closely with the Australian NetSuite partner JCurve. 
The Cloudfy team have forged a strong partnership throughout the process with Foodcare, having delivered the project implementation, design, and ongoing support, as well as looking to add new features on a regular basis to the platform.
Rob Williams, CEO of Cloudfy, comments about the project "We've thoroughly enjoyed working with Foodcare Systems on delivering a Cloudfy hybrid B2B/B2C ecommerce solution tailored to their needs, and the feedback we've received so far about Cloudfy has been fantastic. We're looking forward to continuing this strong partnership and help Foodcare continue to grow online and take advantage of exciting new features."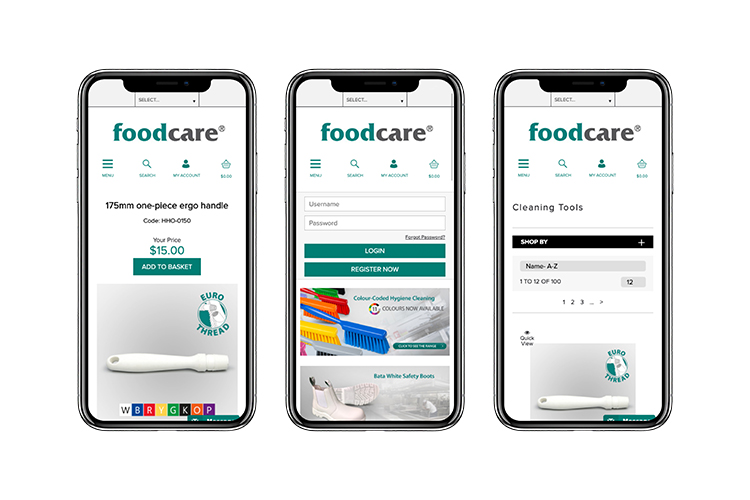 The Solution
The new portal takes advantage of Cloudfy's specialist B2B ecommerce functionality, while also enabling B2C users to explore the wide product range and see prices, bulk discounts and more product information from the outset and effortlessly place orders without an account. However, trade prices for B2B customers can only be accessed by registered users once they've logged into their account. Working closely with JCurve, the Australian NetSuite partner we achieved complete integration between the two systems using real time API calls.
We used two Cloudfy modules to achieve this:
Cloudfy B2B Ecommerce Pro Edition
NetSuite integration
Trade customers who've registered on the new website can also benefit from a wide range of features designed to make their shopping experience seamless including:
Creating order templates for favorite purchases
Quick order for fast shopping
Managing user workflows for their organization accounts
Accessing their order history to view, print or re-order
Previously generated quotes from the website
And more
Foodcare's new website is hosted on the Cloudfy Microsoft Azure Australia, with support available for all our Australian clients from our Melbourne office.
The website's functionality is also easily accessible through a series of videos created by Foodcare to support the new launch, showcasing various Cloudfy features in action.
Explore the new website at foodcaresystems.com.au.
To learn more about Cloudfy's powerful functionality or get a free demo of the platform get in touch with our team today.