The Royal National Institute for the Blind (RNIB) is one of the UKs leading sight loss charities. Established in 1868 with Queen Victoria becoming the first patron in 1875, RNIB recognizes everyone's unique experience of sight loss and offers help and support for blind and partially sighted people.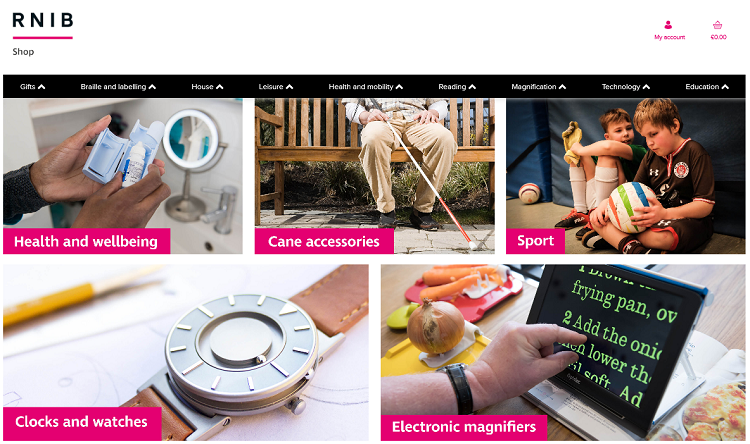 Cloudfy, the leading global cloud B2B ecommerce platform provider, has signed a long-term contract with RNIB after a competitive bid process. The deal is set for RNIB to relaunch their B2B and retail ecommerce sites using Cloudfy, with its bespoke Microsoft Dynamics NAV Integration module.
RNIB continues to invest strongly in ecommerce and its overall digital operations as part of their wider business strategy. RNIB are leaders in the creation of a world where there are no barriers for people with sight loss. Cloudfy supports one of RNIB's key priorities, helping them to deliver "innovative and sustainable solutions to give people access to reading content and useful products."
Cloudfy, a powerful SaaS B2B ecommerce platform, operates from the UK and US, with customers worldwide including UPS, Heineken, Tomy and Zoggs. Cloudfy offers the most capable, cost effective, fast-to-deploy B2B ecommerce platform globally.
See for yourself how you can easily launch your B2B ecommerce portal with Cloudfy. Contact us now to schedule your complimentary demo.