Sincere Floral distributes artificial floral products to wholesale and retail outlets throughout the UK. They attend trade shows and sell to customers who, in turn, resell the items. Founded in 2001, they provide both everyday floral items as well as Christmas items. Because of their excellent relationships with manufacturers, they can source specific items for customers and offer unique items that can't be found anywhere else.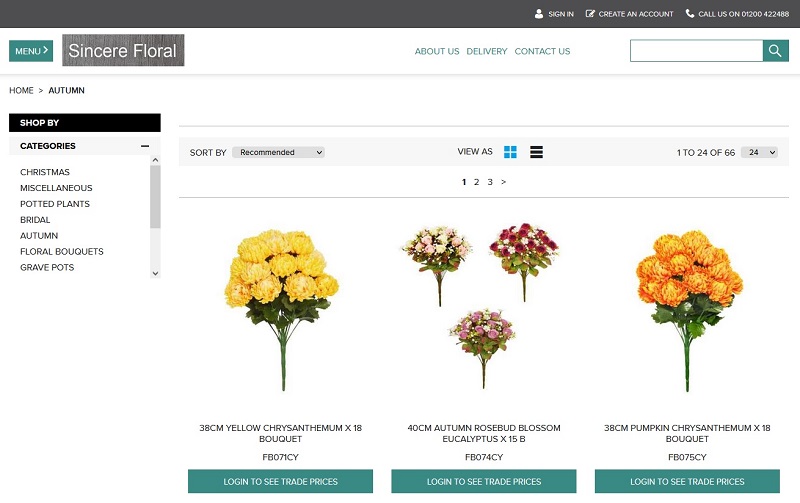 Previously, Sincere Floral used Cloudfy's 1.0 version for their website. But for this go-around, they needed all the out-of-the-box features that come with our 2.0 version to create a more efficient ordering processes.
One of the big upgrades was to their navigation menu which now contains each category of items, and gives users the ability to show different prices for each product in those categories and to shows the tiered quantity-price-breaks too. Customers can purchase single items or in bulk, but they must meet the minimum quantity or minimum pricing requirement set in the system to complete their orders.
We also setup a stock notification system so that customers will receive email alerts about products they're interested in purchasing as soon as Sage signals to Cloudfy that there's fresh inventory available.
Are you looking for turn-key B2B ecommerce software with ERP integration and wholesale tools? If so, contact us now to request your free demo.