To keep pace with demand in the fast-moving food and beverage (F&B) sector enterprise resource planning (ERP) systems have become essential tools. With such a wide range of options available, how do you choose the right one for your F&B business?
Ideally, your ERP system will have all the functionality you need for finance, accounts, and purchasing so customizations and workarounds won't be needed. You'll also want to be sure integration with other key systems such as your business to business (B2B) ecommerce platform, production, warehousing and distribution can be achieved seamlessly.
With over a decade of experience meeting the needs of B2B operations, here are some things the Cloudfy team suggests will help you make your choice.
Your F&B business requirements
Firstly, it's important to be aware that many ERP systems are designed for the most general business processes, so they might not work well in the F&B environment. Create a checklist of your top priorities, such as:
Accounting and operations – margins in the food and beverage sector have always been tight. The rising costs of raw materials and inflation are also affecting the spending power of your customers, so you will want to have accurate and up to date information about all aspects of your business in real time. If it's difficult to integrate an ERP solution with inventory, purchasing and sales processes to minimize human data entry errors you won't have the complete picture you need.
Compliance – stringent regulations make quality control a priority. You can save time and simplify your compliance and reporting processes when your quality control functions are integrated with your ERP system to help manage your supply chain and quality control data.
Production and storage – the limited shelf-life of many F&B products means you will want a clear and reliable view of production and storage that will alert you when products are reaching their expiry dates. Data about spoilage, damage to packaging and real or potential contamination will all help you improve performance and profitability and minimize waste.
Warehousing – the time your products spend in your warehouses is unprofitable for your business, so you will want to maintain peak efficiency from use of space to picking, packing and despatch. Stock tracking and management are essential to meet demand, ensure food safety, build brand value, and support business growth. Making sure you can take advantage of state-of-the-art warehouse management systems and processes that help you to optimize your performance is an important  requirement.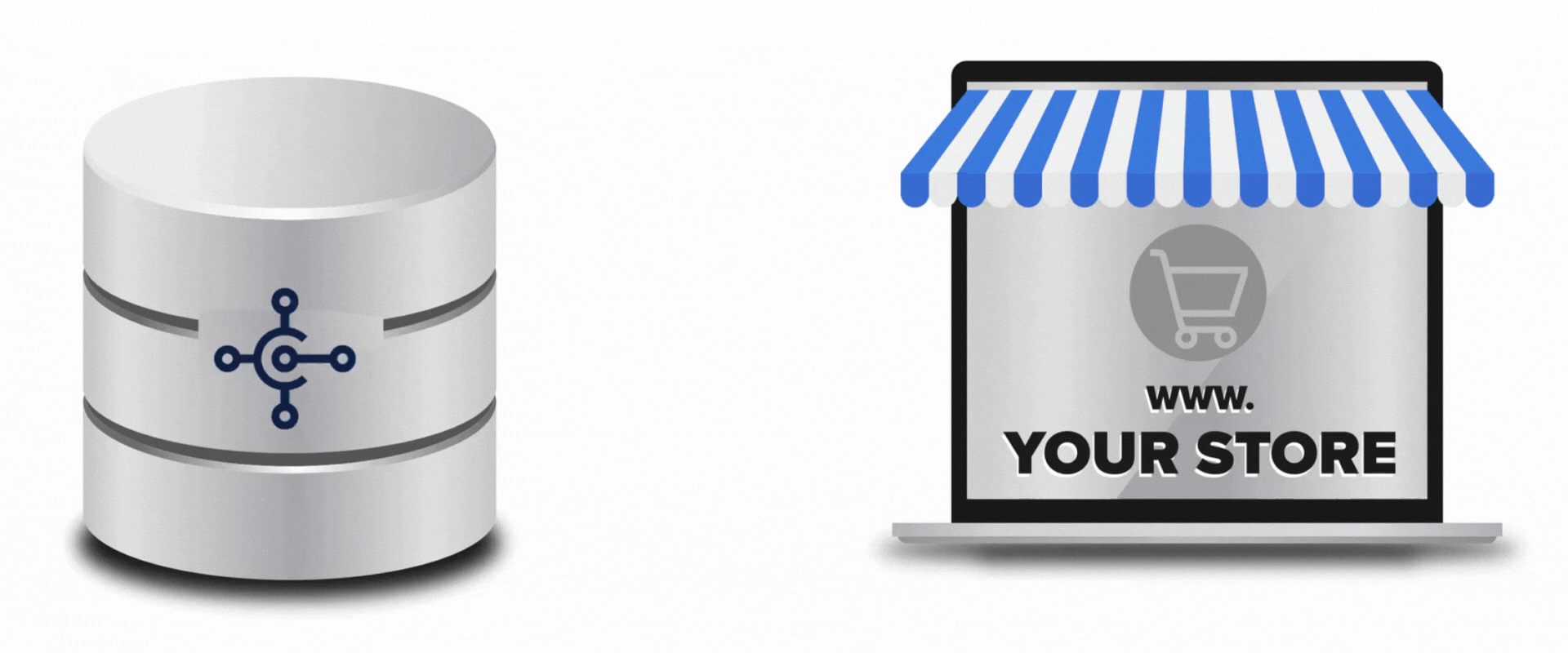 How your ERP system supports your business
The F&B sector is critically sensitive to market trends and supply chain disruptions. Availability and cost of raw materials, effective and environmentally sustainable distribution, efficiency and cost-effectiveness are key elements of success.
Accuracy – an ERP system helps you manage and streamline everything from procurement and finance to human relations and marketing. Most importantly, it provides a single source of accurate and reliable information about your key business operations. When orders are placed via your B2B ecommerce platform, electronic data interchange (EDI) or through your field sales team, you can reliably confirm stock availability, prices, and shipping information.
Consumer preferences – your consumers are much more aware today of the environmental and health implications of their food and beverage choices. You will need to respond to these changing preferences and be able to demonstrate how you are reducing your carbon footprint and supporting producers. Your ERP can help you consolidate large amounts of data from many sources into useful reports for both internal use and external reporting.
Regulations – across the sector, the regulatory landscape is changing continuously, creating significant administrative overheads. Compliance failures can be damaging to your brand and costly if they result in fines. Your ERP will help you collect and monitor key data to help you meet your obligations.
The organizational benefits of an ERP in the F&B sector
When choosing an ERP system for your food and beverage business, you will want to have clear and measurable goals in mind so you can be confident you will achieve a good return for your investment.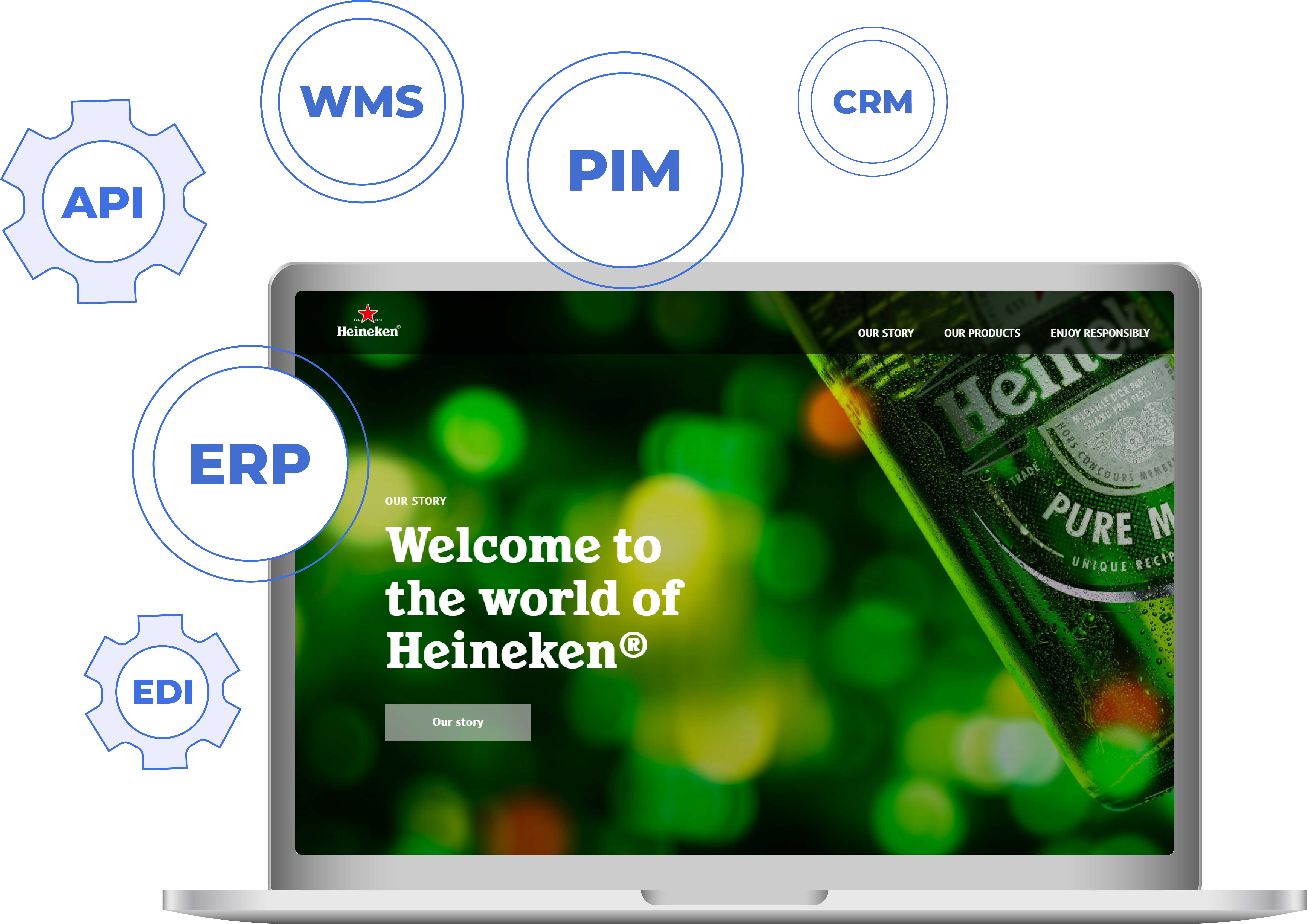 Accurate and reliable near real-time information shared across your organization means you can manage business performance more effectively, plan for growth with confidence, and improve efficiency so you can reduce your working capital requirements. Other benefits include:
Costs
– you can quickly highlight opportunities for cost reductions.
Performance – companies that implement an ERP system can reduce process times, helping to optimize performance.
Agility – accurate information helps companies to make data-based decisions quickly and with confidence.
Efficiency – with a clear overview of business operations you can reduce duplication, improve production efficiency, and reduce costs.
Customer service – you can automate processes to confirm order details, inventory levels, and delivery times to reduce the number of order status requests your team must deal with.
Traceability – an ERP system allows you to track products throughout the production cycle to meet food safety regulations and to maintain quality.
Automation – – inventory management, product tracking, and order management are all time-consuming tasks. You can free up resources for other activities through automation using internet of things (IoT) devices and B2B ecommerce self-service.
Collaboration – with a reliable shared source of information your internal teams and suppliers can collaborate more effectively to build better relationships and improve communication.
Production – the complexities of recipe and formula management can be more easily managed when your ERP supports modeling of process changes.
Quality – sensors can input information such as temperature or consistency directly to your ERP system and highlight when pre-defined thresholds are reached.
Allergens – your ERP system can also help you to manage the stringent requirements for isolation of specific ingredients.
Seamless business systems and processes
Cloudfy is a leading software as a service (SaaS) B2B ecommerce solution, designed to help your growing food and beverage business to simplify, save and scale.
Based on our extensive experience in business to business solutions, Cloudfy offers a cost-effective approach that will seamlessly integrate with your ERP solution.
To find out more book a free Cloudfy demonstration.