Heineken Pivovarna Lasko Union Brewery is the largest beverage producer in Slovenia and employs more than 600 people. The company is 100% owned by the Dutch company Heineken and was formed in 2016 with the merger of Pivovarna Lasko and Pivovarna Union, thus inheriting a 200-year tradition of beer production in Slovenia. The company is development orientated and committed to the use of first-class natural ingredients. Constant improvement and innovation are key while also valuing tradition to bring freshness to the portfolio of brands and products. In the period 2016-2018 the company introduced more than 60 new products of their own brand and brands from the Heineken family in the domestic and foreign markets, most of which still on the market.
The Challenge
Heineken sought a solution to be quickly deployed to allow their B2B customers to order online. Focused on the Slovenian market for the Pivovarna Lasko Union Brewery, the B2B ecommerce solution would serve bars, restaurants, cafes with their daily, weekly and monthly orders. Heineken required the solution to meet their global IT standards,
integrate tightly with SAP S/4HANA
, and provide their customers with a world class buying experience. All content must be in local language and the overall project needed to be delivered in 8 weeks. In addition the ecommerce solution must be capable of scaling, layering on additional features in the future as the business grows.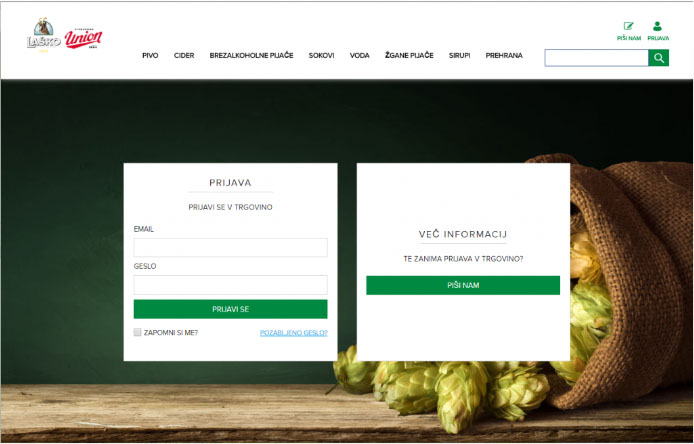 Our Approach
Heineken selected Cloudfy Enterprise as part of an extensive RFP process. The combined power of Cloudfy B2B ecommerce configuration, cloud architecture, robust proven integration and frictionless responsive UX were all key attributes to selecting Cloudfy. Working closely with the fantastic team at Pivovarna Lasko Union Brewery, the Cloudfy team delivered a fully operational B2B Ecommerce platform connected with SAP S/4HANA and in local Slovenian language in just over 6 weeks.
If you're in need of a B2B ecommerce software that can launch in a matter of weeks, contact us now to request your free demo.