Collaborative B2B ecommerce has arrived. Business to business (B2B) buyers are looking for in-person, remote, and digital self-service channels and they want to move seamlessly between them to meet their purchasing needs.
Research confirms that B2B decision makers have embraced omnichannel sales. Even as in-person engagement becomes possible again after the pandemic, buyers continue to prefer a cross-channel mix.
B2B buyers have discovered that remote and digital purchasing are both possible and effective. In response to this preference for online self-service, many B2B organizations are investing in digital transformation and are benefiting from clear signs of recovery in 2021.
Responses to a recent survey indicate positive improvements as more companies focus on updating and consolidating their digital operations to drive growth. In February 2021, eight out of ten B2B leaders said that omnichannel is as effective as traditional methods, which is an increase of 30% compared with pre-pandemic figures.
Buyers now expect to participate in a new style of hybrid purchasing where the choice of channel is based on practicality and timing just as much as effectiveness.
New ways of working
Although traditional sales teams would argue that high value purchases require in-person contact, two out of ten B2B buyers say they are willing to spend more than $500,000 using remote and digital sales channels. One in ten would spend more than one million dollars.
As the use of collaborative models of online and offline sales increases across industries, companies need to upgrade their processes, infrastructure, and skills to keep pace.
During the pandemic the learning curve was steep as field sales teams experimented with ways to make remote interactions feel professional and personal, and providing proofs of concept for digital demonstrations as alternatives to physical presentations.
These changes are now well-established and hybrid sales roles will soon be the most common type. Your sales representatives will need new skills to interact with customers effectively across multiple sales channels. They must learn how to work alongside chatbots and artificial intelligence enabled processes. They will need to be proficient using video, smartphones, social media, and apps for b2b sales reps, as well as the more traditional emails, direct mail and in-person visits.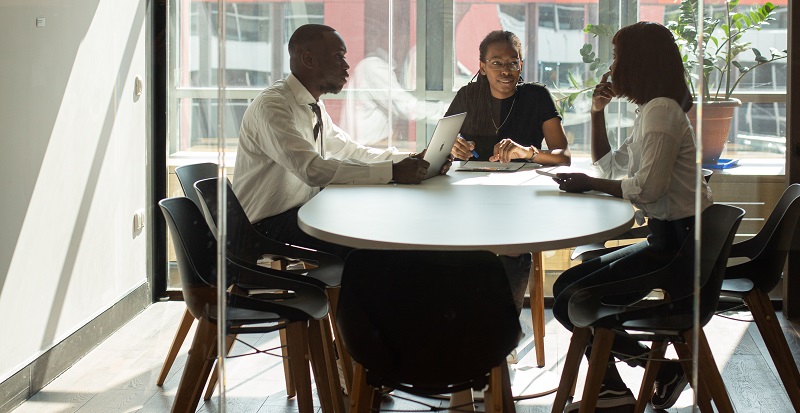 New B2B sales skills
To accommodate the new-style purchasing journey, sales teams must understand these significant shifts and adapt their methods to meet their buyers' needs and expectations.
A new collaborative sales model – decision making has been disrupted during the pandemic and the majority of B2B sales interactions are likely to be via digital channels by 2025. A new digital-first model that reaches buyers at the right time with the right message across the right channels will be needed.
You can make the buying process easy for your customers by providing high quality digital content to build confidence and simplify decision making. And it must suit your customers' needs, so your sales approach must be blended, using sales techniques that are buyer-oriented rather than product- or channel-oriented.
Time-shifting – digital self-service can take place anywhere at any time so your buyers are now more likely to complete their research during evenings and over weekends. By automating your sales outreach to provide timely responses you can build trust and confidence through carefully curated content.
Develop digital skills – in a hybrid sales environment multiple digital channels must work together seamlessly to deliver useful product information. So, your sales representatives must have the skills, content, and resources to use them effectively.
Training your sales teams to sell through these digital channels and to continually adapt to changes in the buying environment will be essential, including finding innovative approaches to social selling and content distribution.
Be ready for social selling – social media platforms like LinkedIn are increasingly used by sellers and buyers as alternatives to traditional channels like email and phone calls. Understanding and managing your brand and credibility on social media platforms will be a new skill for many.
To become successful social sellers your sales team will need to know how to use information available on social media to understand their buyers, explain solutions, and refine messaging.
Create quality content – to gain and maintain your buyers' attention your sales team will need clear messaging and content that can be used across multiple digital channels. They will then be able to respond to buyers quickly and confidently, delivering the right information at the right time. Your sales team will also need the skills to customize content using a combination of insights from their account research. Personalization will remain an important part of customer engagement in the new hybrid sales model.
Invest in technology – every interaction needs to add value and technology like AI can allow you to use near real time information about buyer behavior to deliver valuable and timely content. By using data about buyer intent, you can improve your sales funnel and qualify potential customers with information about how recently they have visited your site, how frequently, the content that interested them, and pre-sales actions like downloads and webinar registrations as well as requests for a sales call or further information.
Cloudfy is specifically designed to meet the needs of B2B organizations with out of the box integrations for ERPs and other leading business systems and a powerful application programming interface (API) for customizations. With regular updates delivered in the cloud your sales team will have all the tools to develop highly effective collaborative sales techniques. To find out more, request your free Cloudfy demonstration.
CLOUDFY FEATURE SPOTLIGHT
Cloudfy's native mobile sales rep app for wholesalers and distributors makes it easier than ever for your sales team to close in-person deals by providing up-to-date information on your products, inventory levels and customer account details. Generate quotes, capture orders and sign-up new customers right on the spot. Learn More