The global economy is constantly flexing and changing but you can future-proof your B2B ecommerce supply chain with technology.
Uncertainty is now a fact of everyday life for all businesses. Proactive management of a diverse supplier network, predictive analytics and inventory monitoring allow you to respond efficiently and effectively.
Disruption to any element in the supply chain causes the whole process to slow down or even stop. In a recent survey almost two thirds of respondents recognized that it remains a major to moderate risk to their operations. Despite this, senior leaders continue to focus on short-term priorities rather than investing in long-term added-value solutions. Few are planning to take advantage of new technology and automation.
Global economic and political uncertainty increases the importance of transparency, networking, and automation for business to business (B2B) ecommerce operations.
Both your customers and salespeople need accurate near real-time inventory information.
Cloudfy's B2B ecommerce solution makes it easy to share your stock levels and lead times. With data integration directly from your enterprise resource planning (ERP) system you can provide alerts when items are in stock.
Using cXML or an application programming interface (API) you can update your customers' databases directly.
Cloudfy comes with a powerful API for bespoke supply chain management requirements and can interface with third-party systems.
Here the Cloudfy team summarize five strategies to help future-proof the supply chain for your B2B ecommerce operations.
Managing complex supply chains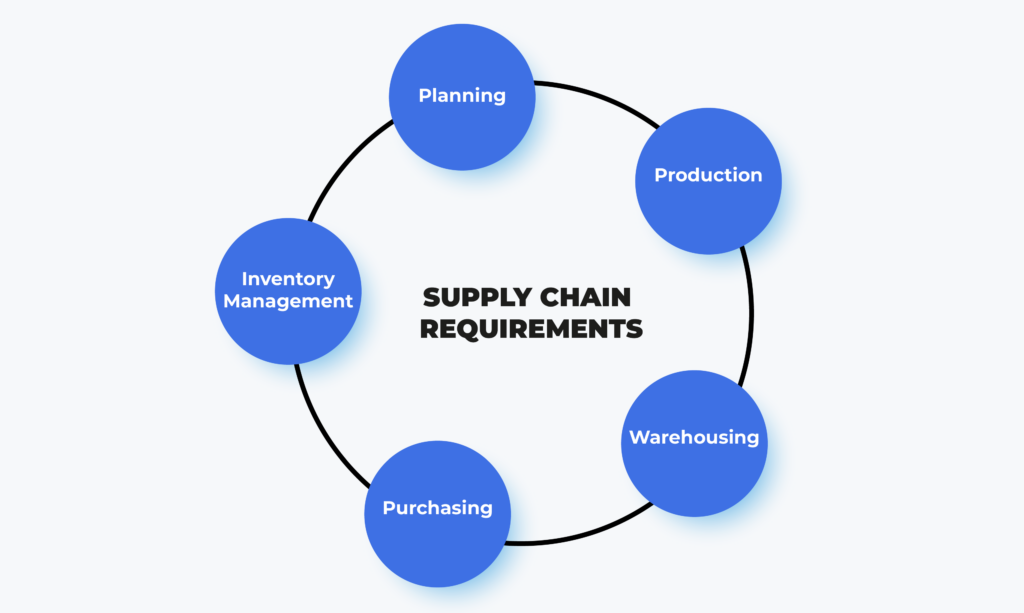 Supply chains involve many complex elements which depend on each other. Managing resources, different technologies, specific customer requirements, internal processes, controls and compliance is complex.
Planning – buyers must plan and predict their requirements.
Production – manufacturers must acquire raw materials and components and anticipate demand. New products must be designed, developed and brought to market.
Warehousing – efficient product storage is needed ready for onward fulfilment.
Purchasing – easy ordering and processing is essential.
Inventory management – stock must be efficiently managed for fast dispatch to meet customer needs.
Strategy 1: Diversify your supply chain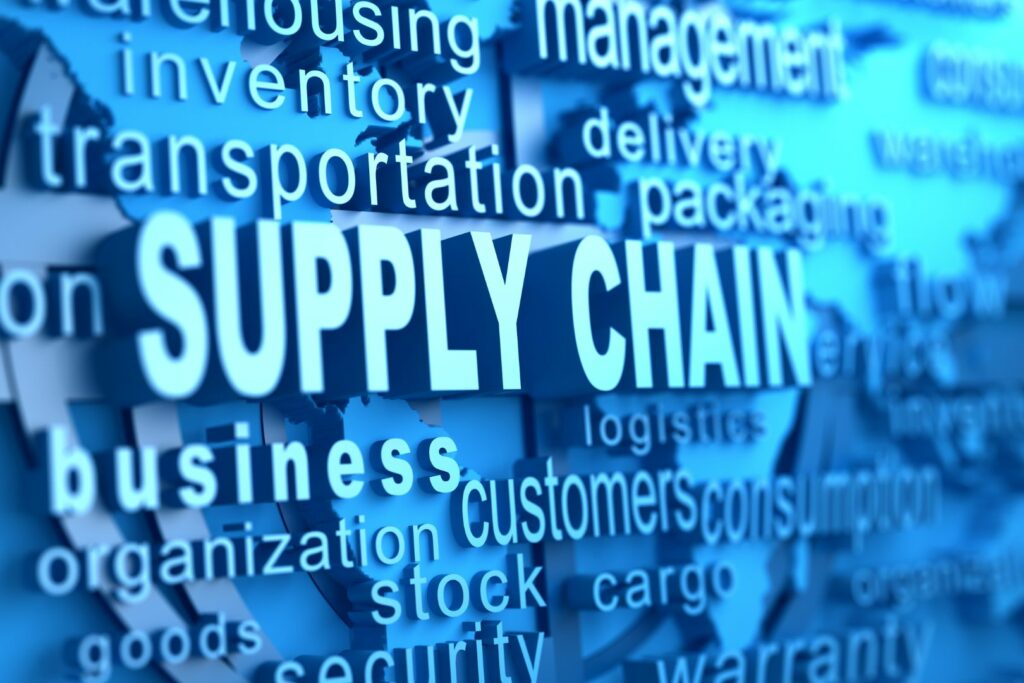 You can minimize risk when you have a larger network of suppliers. Choosing to purchase from different company types and countries in other regions helps to overcome temporary bottlenecks in supply. Developing multiple supplier relationships takes time but can add flexibility and adaptability to your operations.
Diversifying the sources of your products, components and raw materials helps you obtain the best prices and test innovations. Global B2B marketplaces add opportunities to both buy and sell. You can build a reliable network of pre-approved suppliers and buyers to meet your business needs.
Strategy 2: Make your business data driven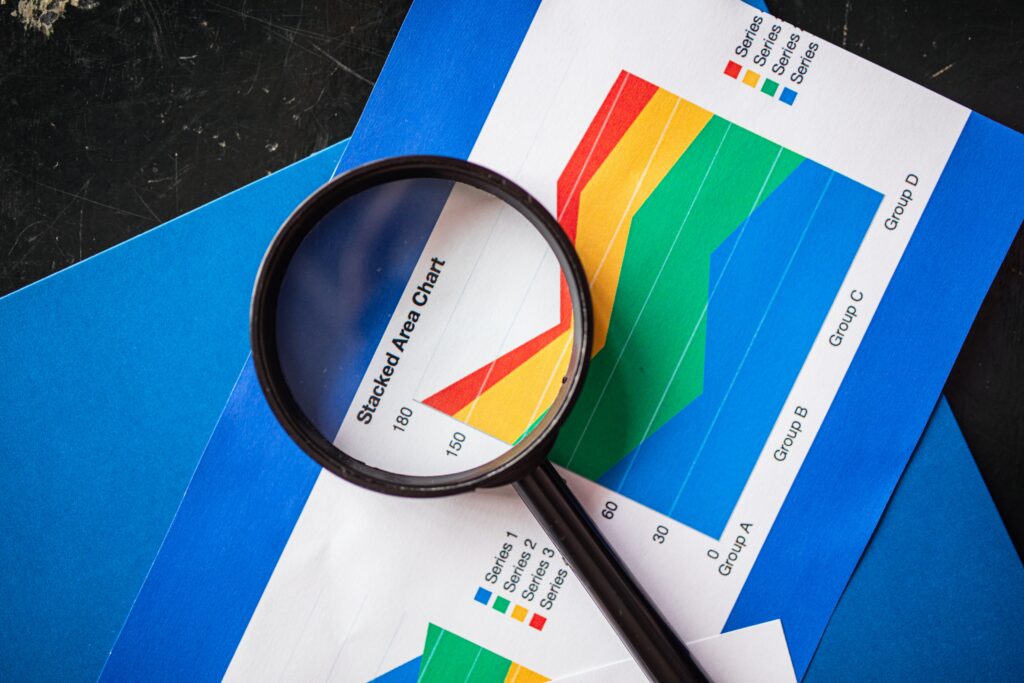 Advances in artificial intelligence (AI) and machine learning (ML) have transformed how we use data to manage B2B ecommerce businesses. Predictive analytics, customer insights generated using big data, automation and robotics are now accessible and affordable options. You can also optimize your customers' experiences with near real-time personalization and collect valuable information to help you make data-driven decisions.
High quality data not only improves sales and marketing processes but  also adds flexibility in supply chains. Buyers can make better decisions using ML to analyse market trends, price variations, and potential risks. AI-supported searches save time and help them find customized product recommendations.
Streamlined data sharing and collaboration improve visibility and optimize operations while maintaining security. You can improve responsiveness when you use internet of things (IoT) sensors to track goods throughout the supply chain.
Strategy 3: Automate inventory monitoring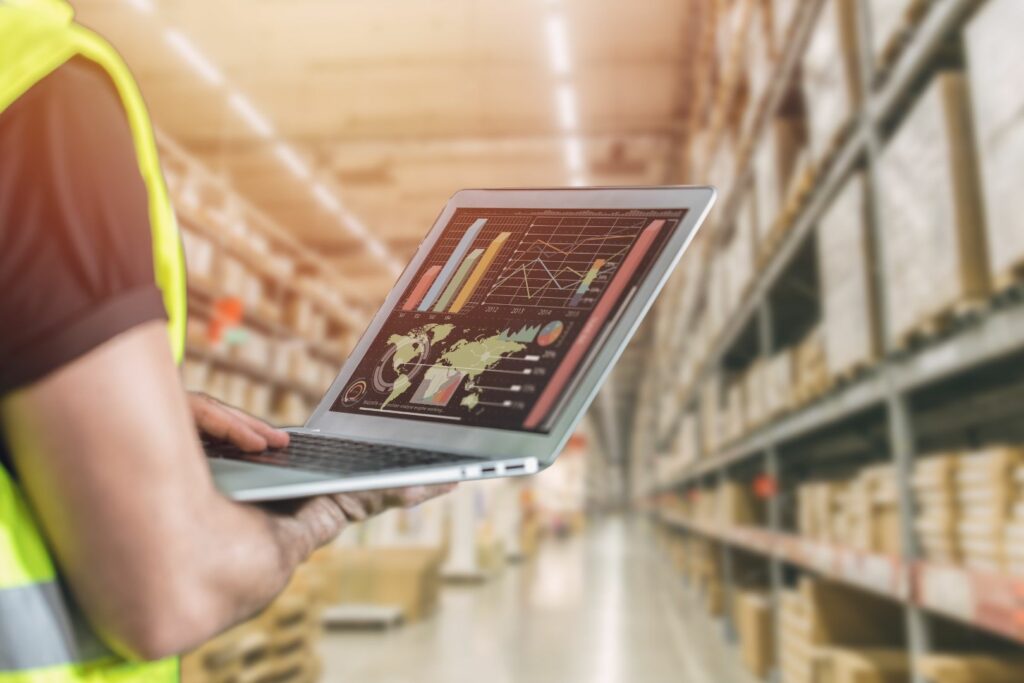 Order status information and delivery tracking are important considerations throughout the supply chain. Simplicity, speed and transparency build confidence and improve risk management.
Providing inventory visibility for stock levels, lead times and back in stock notifications helps manage demand while optimizing stock holdings. You can automatically send emails, cXML and API feeds directly to your customers to increase loyalty and encourage timely orders. A low minimum order quantity (MOQ) service allows you to respond to fast-changing trends. When you and your customers hold less inventory there's more resilience throughout the supply chain.
Strategy 4: Anticipate demand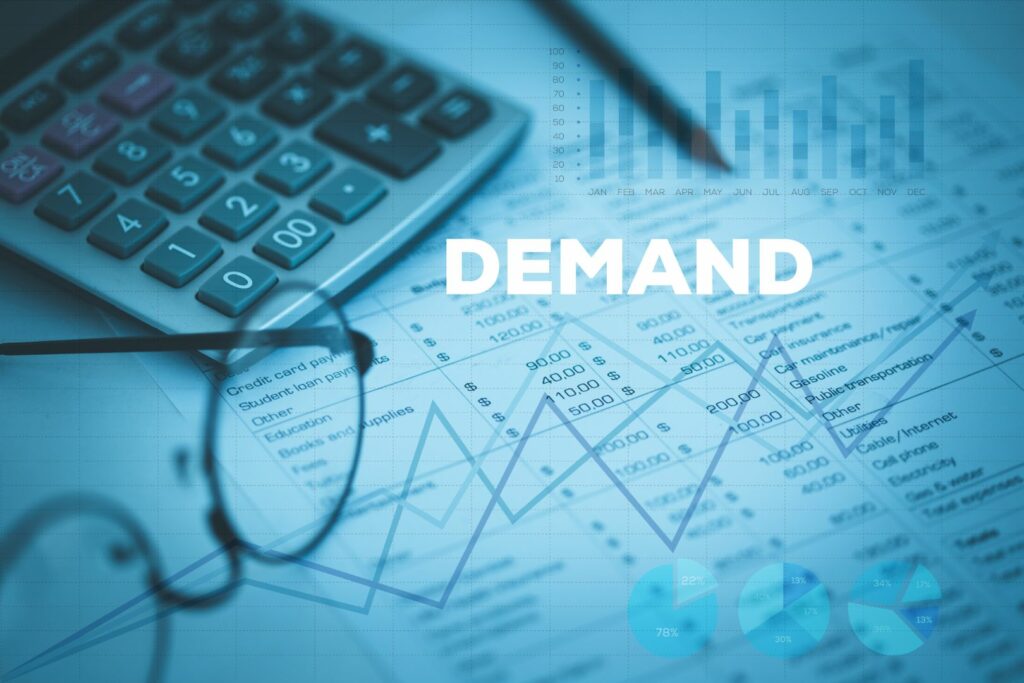 Buyers are quickly frustrated when their regularly ordered items are out of stock. To build customer loyalty you can anticipate needs based on their previous buying histories and provide notifications of potential shortages. You can automate the ordering process and improve customer satisfaction with B2B ecommerce and key business systems integration.
In sectors such as electronics, entertainment, apparel and homeware, the ability to meet short lead times is a competitive advantage. Automating fast and responsive deliveries will increase your market share.
An online 'Ready to Order' feature will show you have inventory available to ship. You'll speed up ordering and reduce customer enquiries and uncertainty. With reliable connections throughout your supply chain, you can provide a fast and accurate configure, price, quote (CPQ) service. You'll improve your quote to cash performance and maintain your revenue stream.
Strategy 5: Prioritize sustainability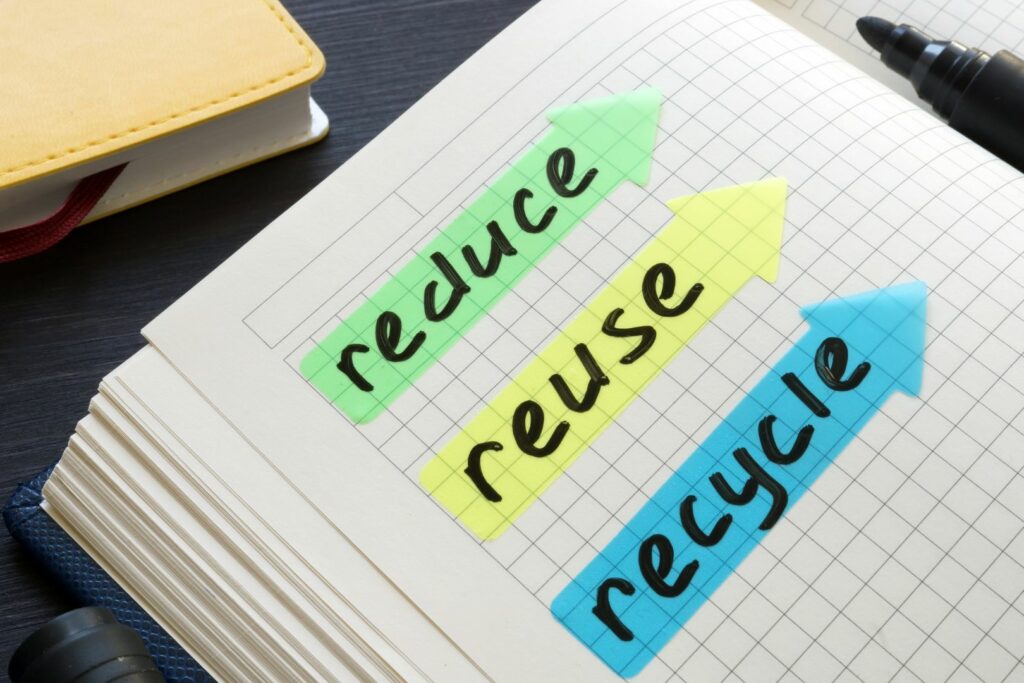 B2B buyers are more likely to choose suppliers that have robust sustainability credentials. Environmental, social, and governance (ESG) issues are important throughout the supply chain.
Traceability allows everyone involved to demonstrate their approach from sourcing raw materials to distribution, recycling and disposal. Those who can do this effectively will gain a long-term competitive advantage.
Supply chain choices directly and indirectly affect many ESG initiatives Transparency, data reliability and partnership working all support long-term customer relationships. Information at the point of ordering on your B2B ecommerce site demonstrates your understanding and commitment to these important issues.
Choose an implementation partner to future-proof your supply chain
Cloudfy is a software as a service B2B ecommerce solution specifically designed for complex sales. With unbeatable functionality available out of the box you can launch a future-ready platform quickly and cost effectively.
Frequently Asked Questions
What is the importance of future-proofing a B2B ecommerce supply chain?
Future-proofing your supply chain ensures that your operations remain agile and adaptable in the face of changing market conditions, disruptions, and technological advancements. It helps you maintain efficiency, customer satisfaction, and competitive advantage.
How can technology enhance supply chain management in B2B ecommerce?
Technology offers several benefits, including predictive analytics, automation, AI-driven insights, and real-time data sharing. These tools enable better decision-making, streamlined operations, improved customer experiences, and efficient risk management.
What role does diversification play in supply chain resilience?
Diversifying your supplier network reduces the risk of disruptions by spreading dependencies. Purchasing from different regions and types of companies enhances flexibility and adaptability, ensuring a smoother flow of goods even during bottlenecks.
How does data-driven decision-making contribute to a future-proof supply chain?
Data-driven insights from AI and big data analytics enhance visibility, helping you make informed decisions about market trends, demand forecasting, and risk assessment. This approach optimizes inventory management and customer experiences.
How can automation improve inventory monitoring in B2B ecommerce?
Automation allows real-time tracking of inventory levels, lead times, and order statuses. By automating notifications, stock updates, and order processing, you can ensure transparency, minimize stockouts, and enhance customer loyalty.
What are the benefits of anticipating demand in a B2B ecommerce supply chain?
Anticipating demand based on historical data helps prevent stock shortages, enhance customer satisfaction, and increase market share. Integration of B2B ecommerce and business systems enables responsive deliveries and efficient order processing.
How can Cloudfy help future-proof B2B ecommerce supply chains?
Cloudfy offers a comprehensive B2B ecommerce solution designed for complex sales. With powerful functionality out of the box, it enables quick and cost-effective platform launches. Book a free demonstration to explore its capabilities further.