While B2C (business-to-consumer) ecommerce has garnered much of the spotlight in recent years, B2B (business-to-business) ecommerce is quietly undergoing a revolution of its own. The disruption caused by the digital transformation of B2B ecommerce is reshaping industries, redefining relationships between businesses, and driving remarkable efficiency gains.
To remain competitive, forward-looking wholesalers, manufacturers and distributors are starting to rethink their ecommerce business in terms of mutual value. Buyers are placing increased emphasis on the quality of their online experience and the value of strong supplier relationships. Progressive business-to-business (B2B) ecommerce companies are recognizing the rich source of market intelligence provided by their site visitors and customers.
In this blog, we'll explore the disruptive power of B2B ecommerce, the key drivers behind this transformation, and the profound impact it is having on businesses worldwide.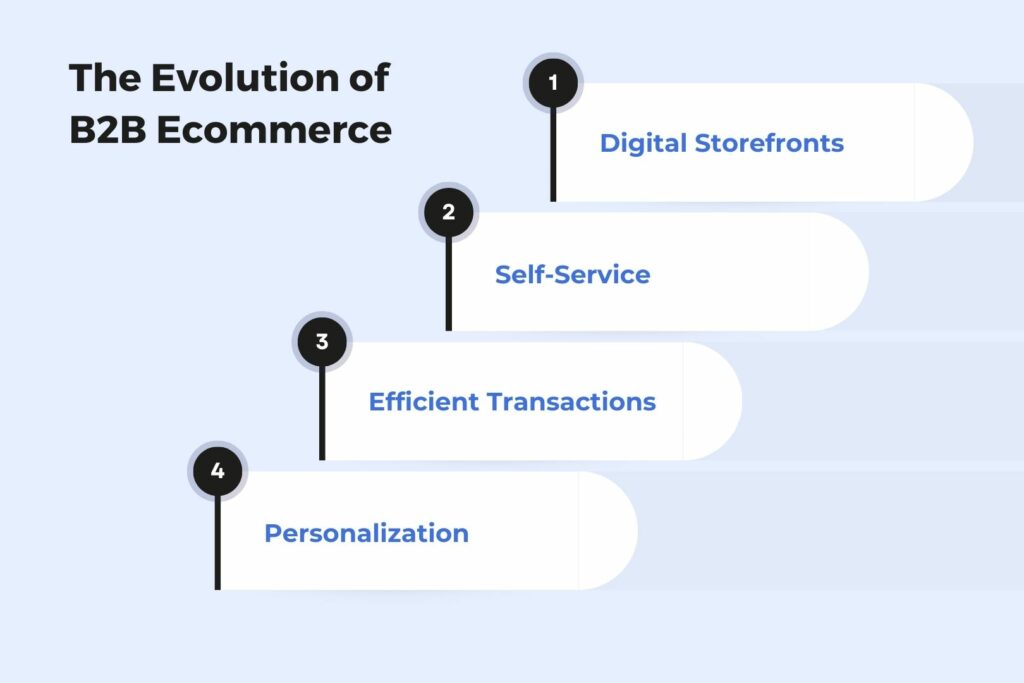 The Evolution of B2B Ecommerce
B2B ecommerce is not a new concept, but its evolution has accelerated dramatically in recent times. Traditionally, B2B transactions involved lengthy negotiations, phone calls, faxed orders, and manual paperwork. This cumbersome process often led to delays, errors, and inefficiencies. However, the digital age has changed the game entirely.
B2B ecommerce platforms now provide digital storefronts where businesses can browse, select, and purchase products or services, much like consumers do in the B2C world. This shift offers greater convenience and transparency in the buying process.
B2B buyers can now access real-time product catalogs, pricing, and inventory information. This self-service aspect empowers buyers to make informed decisions without the need for constant communication with sales representatives.
Digital transactions are quicker, more accurate, and less prone to errors than traditional methods. Businesses can place orders, receive invoices, and make payments electronically, reducing the time and cost associated with paper-based processes.
B2B ecommerce platforms can analyze data to offer personalized product recommendations and pricing, enhancing the customer experience and increasing sales.
Key Drivers of Disruption
Here are some ideas that could help you to create a value-based B2B ecommerce model.
The B2B ecommerce marketplace is becoming increasingly complex and demanding. Distributors are moving into manufacturing with own-label products. Manufacturers are becoming distributors by selling directly to customers. Competition is becoming even fiercer. New enterprises are finding it easier and faster to compete directly with established B2B businesses using Cloud-based ecommerce platforms like Cloudfy.
A Cloud-based platform is accessible, scalable and cost-effective. With regular updates deployed automatically in the Cloud, businesses can quickly take advantage of the latest innovations to make online buying easy and fast.
Business-to-business (B2B) buyers expect the same high quality experience they find in business-to-consumer (B2C) ecommerce. With the ability to integrate your online trading with product, pricing, order and stock data, and back office systems you can meet these expectations and build long-term relationships alongside improved sales and profitability.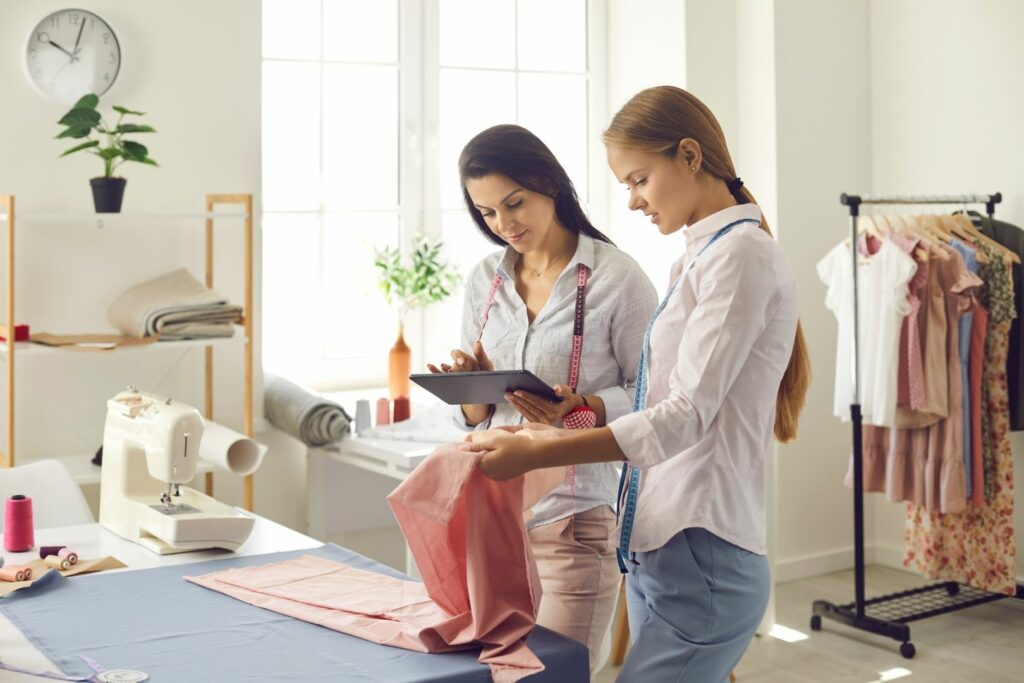 A modern online catalogs is much more important than a listing of products and prices. It is becoming an essential tool to build the value of your relationship with your customers.
Buyers do their research online from anywhere, at any time and using any device. They might not speak to a sales person at all – their buying decisions might be based solely on what they discover online. So it's important that your catalogues are optimized for mobile devices.
Using your catalogue as a tool to engage with your customers will not only give you access to new sales opportunities; you will also gain valuable data. Analytics will give you priceless insights about product choices, budgets and decision-making.
Procurement roles are becoming more varied and individuals or departments are increasingly likely to be decision-makers. Cloud-based platforms like Cloudfy make it easy to provide demonstrations and free trial offers to potential customers. Once the value has been demonstrated products can be seamlessly bought or upgraded.
While it might be the traditional territory of your salespeople, this service frees up their time and energy for more profitable activities. It also provides valuable insights into purchasing behavior with existing and potential clients. For example, once your sales team has seen five or ten people in an organization signing up for a product, there's potential to upsell to an enterprise-wide contract.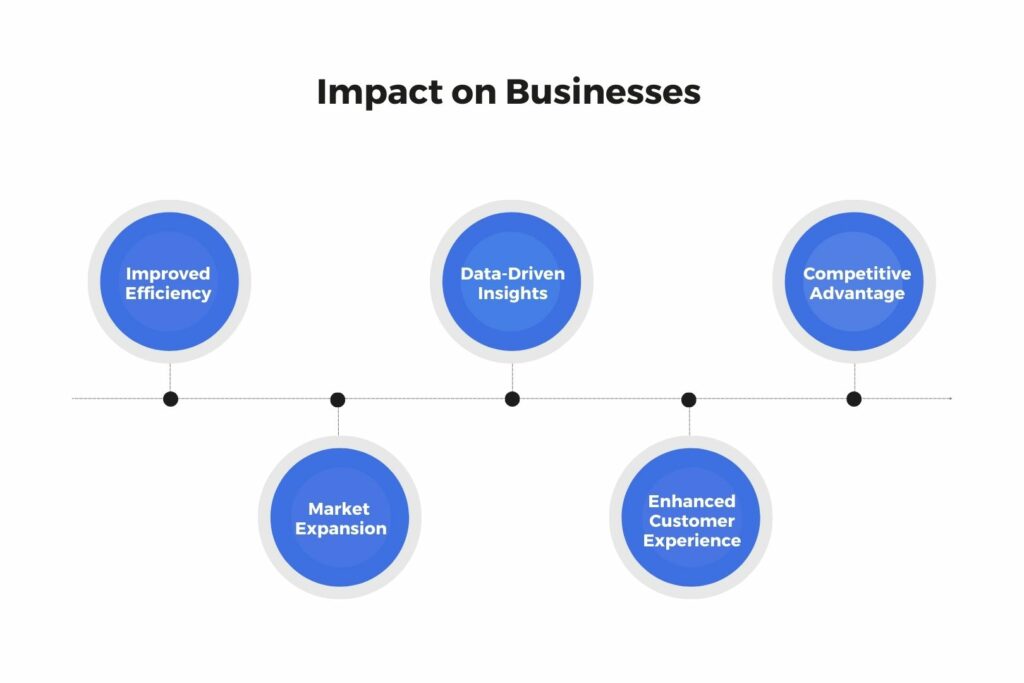 The disruptive power of B2B ecommerce is reshaping the landscape in profound ways, and businesses that embrace this transformation are reaping the rewards:
B2B ecommerce streamlines order processing, reduces errors, and lowers operational costs. Businesses can reallocate resources from manual tasks to value-added activities, such as customer service and product innovation.
Ecommerce opens new doors for businesses to enter global markets. Companies can tap into previously inaccessible customer bases, diversifying their revenue streams and reducing dependence on local markets.
B2B ecommerce platforms generate vast amounts of data that can be leveraged to gain insights into customer behavior, market trends, and operational performance. This data-driven approach allows for more informed decision-making and strategy development.
Ecommerce platforms offer a user-friendly, 24/7 shopping experience, improving customer satisfaction. Personalization features can create deeper connections with customers, increasing loyalty and retention.
Early adopters of B2B ecommerce gain a competitive edge by delivering superior service, quicker response times, and more attractive pricing. They can disrupt traditional industries and become market leaders.
The disruptive power of B2B ecommerce is transforming industries, redefining relationships, and enhancing business efficiency on a global scale. Businesses that recognize the potential of digital commerce and adapt to this evolving landscape will position themselves for growth and success in the digital age. As technology continues to advance and buyer expectations evolve, the impact of B2B ecommerce will only become more pronounced, making it a key driver of business evolution in the coming years. Cloudfy's expert team can give you advice on how to become an innovative leader in this exciting B2B ecommerce marketplace. Contact us today.
Frequently Asked Questions
B2B ecommerce, short for business-to-business ecommerce, refers to online transactions and interactions between businesses. It involves the buying and selling of products or services between companies through digital platforms and electronic means.
How has B2B ecommerce evolved over the years?
B2B ecommerce has evolved significantly, shifting from traditional, paper-based processes to digital storefronts, self-service platforms, and personalized experiences. It has become more efficient, transparent, and customer-centric.
What are the key drivers of disruption in B2B ecommerce?
Several key drivers include changing buyer behavior, technological advancements, globalization, and competitive pressure. These factors have led to increased adoption of digital solutions in B2B transactions.
What impact does B2B ecommerce have on businesses?
B2B ecommerce offers businesses improved efficiency, market expansion opportunities, data-driven insights, enhanced customer experiences, and a competitive advantage. It streamlines operations, fosters growth, and boosts profitability.
How can businesses adapt to the disruptive power of B2B ecommerce?
To adapt, businesses can invest in robust ecommerce platforms, embrace technology and data-driven insights, provide personalized experiences, and stay agile in response to changing market dynamics. Partnering with experts can also help navigate this transformation successfully.