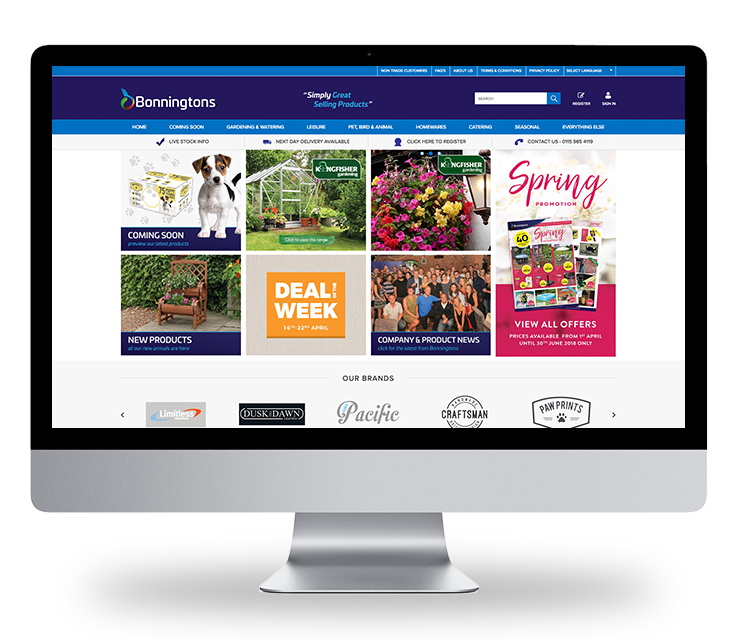 The Story
Bonningtons are one of the UK's leading importers of wholesale gardening and homeware products, with many years of experience supplying garden centers, wholesalers, retailers and other businesses.
Working with Bonningtons since 2005 has given us a unique insight into the evolution of B2B ecommerce over that time frame. After delivering a number of previous platforms over that period of time, Cloudfy was the natural evolution.
Requirements
For Bonningtons,  the key objective was to improve integration with their ERP system Microsoft Dynamics. As their business had grown online, the need for real time data integration was key to support their growth.
After reviewing a range of ecommerce platforms including Magento, Hybris and Sana, Bonningtons selected Cloudfy as their B2B ecommerce platform and sales rep ordering app. The primary selection criteria included the following must have requirements:
Full API based integration to facilitate speed and synchronization of key data. Flat file no longer an option due to volume of data
Easy to use and flexible site layout and design
True B2B functionality to help their customers buy more online
Mobile responsive layout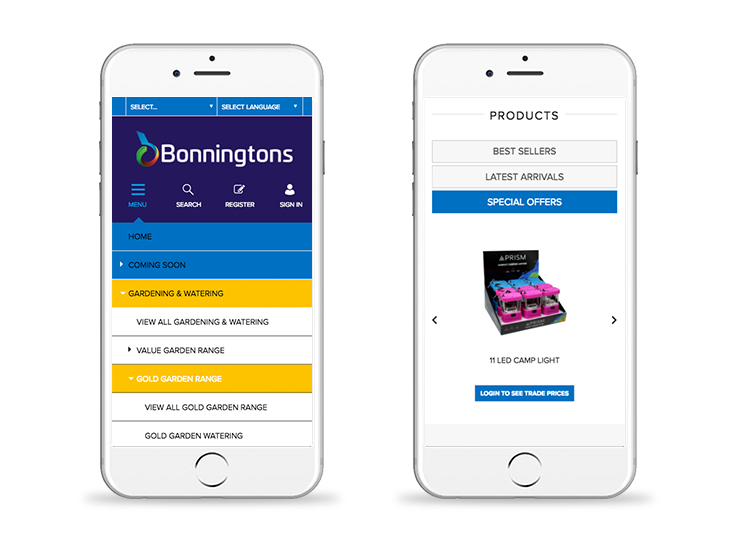 How Cloudfy Helped
The transition to Cloudfy was smooth. Utilizing a number of the new customer tools, there was an instantaneous growth in orders.
Cloudfy API integration with Microsoft Dynamics also allowed order processing processes to be streamlined and automated.
But that's not all! Since moving to Cloudfy, the business experience 530% growth in sales, 220% growth in conversion and 100% positive customer feedback.
"It works brilliantly! An ecommerce solution without the fuss, time and complexity. We can focus on growing our business and let Cloudfy take care of the technology."
To achieve all of this, the Cloudfy team used several modules including:
Cloudfy B2B Platform
Warehouse Integration
Customers are able to make full use of the self service features including being able to view and pay balances through the client invoice and payment portal, and accessing their entire Order history synchronized from Microsoft Dynamics. Features such as my regular best buys, saved order lists, product data download all enable the customer to access 24/7 self service functionality which would normally require a phone call to customer service.
Cloudfy Sales Agent iPad and iPhone app allows the Bonningtons sales team to view customer accounts, products, pricing and orders while on the road. Synchronized and available in both online and offline mode, Cloudfy Sales Agent has been invaluable.
Interested in a free demo to learn more about Cloudfy's capabilities and how it can help your B2B ecommerce business? Contact our team today.