For suppliers of Fast Moving Consumer Goods, where your products have a very short shelf life, a top priority of your operation is to make it super-easy for your salespeople and/or order-intake-team to process frequent orders from your retail store customers, and super-easy for those same customers of yours to submit their orders, and get real-time insight into your stock availability.
Quite often, your customers' stores do not have a lot of staff on premises. Smaller convenience stores in particular, may have just one person fulfilling multiple duties during their shift: stocking shelves, answering the phone, cooking food, and acting as cashier. They don't have much time for a lengthy inventory analysis and purchase-order submission process. The quicker and easier they can place an order, the better.
With Cloudfy's B2B ecommerce platform, your FMCG customers can quickly order and replace time sensitive inventory. The following out-of-the-box features can help both you the distributor AND your customers efficiently submit and process high order volumes and streamline the ordering process, eliminating errors, improving customer satisfaction, and saving both time AND money!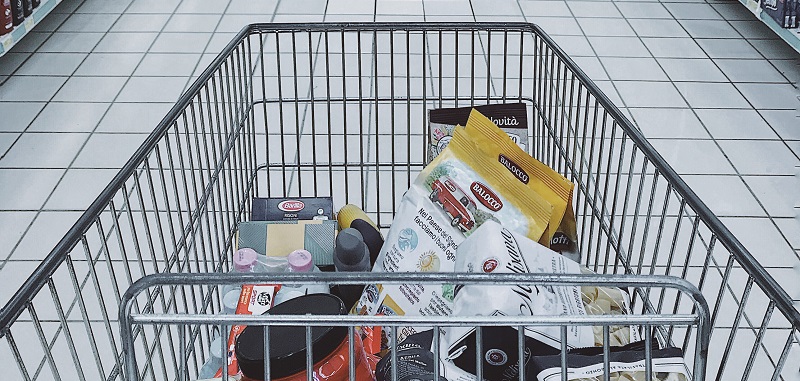 KEY FEATURES
Easy Repeat Ordering
More often than not, your customers reorder the same products over and over, so it's essential that you give them the ability to easily reproduce exact or similar orders. With Cloudfy, your customers can go to their order history and click a button to reorder the same items from a previous order. They can adjust the quantities through the line-item option, and they can save order templates for favorites to make ordering the same items even faster and more efficient next time.
Customer Ordering App and Barcode Scanner
Your customers can use Cloudfy's mobile ordering app and it's built-in barcode scanner to quickly and easily adds product to their shopping cart simply by scanning the barcode on the product packaging, or on the box it came in, or on the empty store shelf if they have the shelves labeled with those same barcodes.
Salesperson Ordering App
In the FMCG industry, salespeople often go out in the field and travel from store to store. The Cloudfy mobile app allows salespeople to pull up the products available for ordering and present it to the customer right there in the store. It also works offline so even if there's no Wi-Fi, the salesperson can build up an order in the app, and it will get processed once they are back in an area with good Wi-Fi.
ERP Integration
Cloudfy integrates with all major popular ERPs, so you can ensure that your sales people AND customers have accurate inventory, customer records, order history and more right at their fingertips.
E-Z Excel Ordering
Cloudfy's E-Z Excel ordering features lets your customers create an Excel file with nothing more than product SKUs and quantity requested. They just email that file to a designated address we provide them. Then Cloudfy receives the email, strips off the contents of the attachment, and creates an order based on the quantities requested in the attached file. This can be an especially quick and efficient way to place large orders!
Back in Stock Alerts
Back in stock alerts allow customers to check a box to be notified by push notification in the app or by email whenever a particular out of stock product arrives back in stock.
Stock Feeds
Your customers can sign up to receive daily, weekly, or monthly emails with stock counts so that they have a fresh-as-they-want record of available inventory.
Are you searching for the best B2B ecomm features for your FMCG supply house? If so, contact us now and request a free demo.