Your choice of Cloudfy over Shopify to meet your business to business (B2B) ecommerce needs will depend on your operational requirements.
For companies that want to grow their manufacturing, distribution, or wholesale operations the decision can be critical.
Both Cloudfy and Shopify Plus offer specific B2B features, so how do you make your choice?
Cloudfy
Cloudfy is a leading cloud-based B2B ecommerce platform created for manufacturing, distribution, and service businesses. It was designed from the beginning to help B2B companies sell more, reduce costs to serve, improve customer support, and deliver around the clock online self-service.
It's provided in the cloud and allows you to sell online with full integration for ordering, pricing, product and stock data, and a range of enterprise (ERP), warehouse and accounting back office systems.
Shopify and Shopify Plus
Like Cloudfy, Shopify is a software as a service (SaaS) platform for ecommerce based in the cloud.
Users can create an online store that includes product introduction, a shopping cart, payment, product management, and social networking features. It is popular with many retail businesses because it is relatively fast and easy to set up and use. However, this can come at the expense of flexibility.
Shopify suits small businesses looking for a simple ecommerce platform or support for interactions with customers on social media, growing businesses that need a low-cost ecommerce solution, and higher revenue businesses that require complex reports and third party shipping. There is a wide community of Shopify developers and a range of B2B apps for specific needs.
In 2014 Shopify introduced Shopify Plus with B2B features to serve a wider range of needs, including wholesalers and larger enterprises with complex businesses. To benefit from the full range of Shopify's B2B features you will need to invest in Shopify Plus. However, for complex B2B operations it might not be flexible enough or meet their technical requirements.
Cloudfy versus Shopify Plus for B2B ecommerce – the pros and cons
Cloudfy pros
Cloudfy offers a fast and efficient way to build a new online procurement portal. You can easily link to your back office systems to share information on stock, products, and promotions and to receive orders automatically. Easy integration with major accounting and enterprise (ERP) systems will minimize manual data input and customization options give you flexibility for future growth.
Cloudfy cons
Because of Cloudfy's flexibility and wide range of built-in B2B ecommerce options you will need to carefully analyze your business requirements and existing systems to optimize your results.
Shopify Plus pros
You won't need high-level technical knowledge to implement a Shopify solution and Shopify Plus comes with a personalized service to help you get started. It includes automations for things like inventory restocking, new product catalogs, and tracking buying journeys.
Shopify Plus cons
There's limited scope for page building and wider customization and the standardized url structure isn't ideal for search engine optimization (SEO).
B2B features
Because Cloudfy has been designed from the beginning to meet the needs of B2B operations it offers comprehensive features including: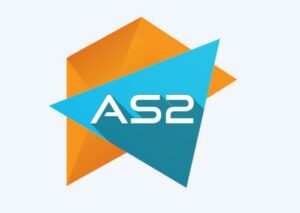 Integrated ordering – you can do business with your customers based on their unique connection requirements, including electronic data interchange (EDI), and through pre-built extensions for cXML and Punchout or using bespoke information-sharing solutions such as API, Excel uploads, FTP, and SFTP.
Order processing – optimized design and checkout supports one-click processes that have been designed to reduce friction in the user journey and improve conversion rates. Payment options are continually evolving and include Sage Pay, PayPal Express, on account, manual check and BACS handling.
Multi storefront (Q4 2021) – with Cloudfy multi-storefront functionality you can meet the needs of multiple audiences, support your plans for international growth, and promote specific products to different market sectors.
Product information management (PIM) – product information including dimensions, part numbers and technical data sheets, videos, case studies, functions and benefits can all be handled with the easy to use dashboard. It's an intuitive process, so responsibility can be shared without specialist training to make sure your content is always accurate and up to date.
Account management – you can easily set up various customer groups, allowing different customers to see specific views. Your customers can also manage their own accounts within the platform. The workflow management tool allows you to configure your business rules to handle different order flows for various customers.
B2B features offered by Shopify Plus include:
Customized pricing – you can apply discounts across the whole store or collections of products with fixed prices or variants. Prices can be tailored to customers or they can be based on volume pricing rules or product variants.
Price lists – original prices in your store can be overridden with custom prices and you can add customer tags to link them to specific products and prices.
Order processing – invoices can be sent and paid by a payment provider and you can deliver customized invoice emails that allow payment using a different method. You can also accept payment by credit card or mark the invoice as paid manually when you receive payment.
Wholesale – you can set a minimum order amount, search wholesale prices, and invite customers to your store. Purchase orders can be generated or buyers can pay in store. Draft orders can be submitted for review and you can set shipping rates for your customers.
Automation – you can tailor landing pages for returning customers to display their preferred products and schedule sale events, introduce new products, and automate theme changes. Using Avalara AvaTax, you can also display real-time tax calculations during checkout and save your sales tax records.
Conclusion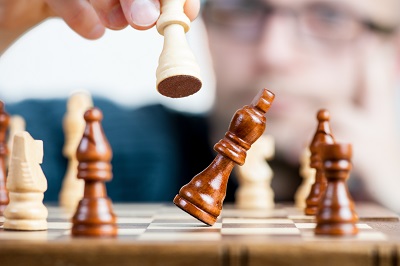 Shopify is a powerful platform for new B2B companies that want a fast, low cost solution to start selling online. With a large developer community and app providers, it can be a good place to begin your B2B ecommerce journey. Shopify Plus is a more costly option that includes B2B ecommerce features.
Cloudfy is specifically designed for B2B companies, so it is an ideal solution for ambitious new enterprises and fast growing businesses that want a future-proofed scalable and customizable solution.
To find out more about Cloudfy for your B2B ecommerce needs book a free demonstration.