When you turn off your light at night, the only story you want to hear is that you sold your products to your retail partners and D2C customers successfully. Sales is the lifeblood of your manufacturing or distribution business, and a B2B e-commerce platform is the most potent tool you need to capture clients in a world that spends more time in the virtual space.
With a multitude of B2B ecommerce softwares available, you're faced with a vast array of website design and development options and agencies, all with promises to deliver powerful capabilities related to online ordering, client personalization, integrations, wholesale settings and more, and all with a jaw dropping price tag and frustratingly long time to launch. What's more, many of these softwares are little more than a B2C solution, with a trade-only feature thrown in for good measure, and rebranded as such. There must be a better way.
Introducing Cloudfy's best-in-class, turn-key B2B-first ecommerce solution, designed to help growing manufacturers, suppliers and distributors setup your company's shopping cart platform, fast!
Cloudfy offers you an out-of-the-box SaaS solution, with a DEEP B2B ecommerce feature set included at affordable prices. Reduce errors, increase customer satisfaction and grow your sales by web-enabling your purchase order intake process. What's more, your Cloudfy webstore can be launched fast and scale quickly as your business accelerates.
Finally, all the heavy lifting is done for you in a one-stop-shop. Unlike other B2B ecommerce platforms, you will NOT need to hire a 3rd party firm to configure the Cloudfy platform. We handle all the ERP integration, initial website design, app builds and more. Experience the Cloudfy difference. Request your complimentary demo now.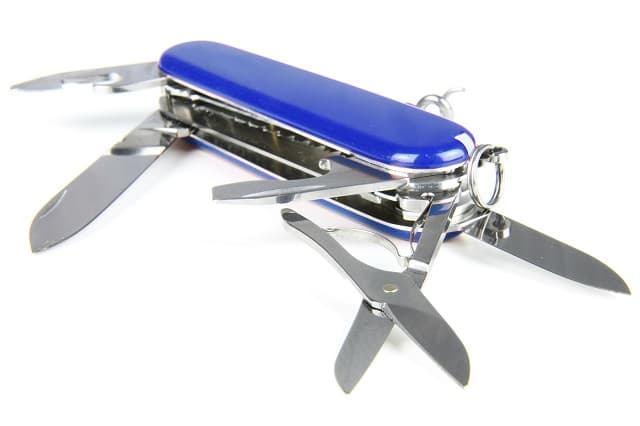 EVERYTHING YOU NEED TO SCALE
Comparable to a Swiss Army Knife, your Cloudfy-powered webstore provides you the premier slate of b2b ecommerce features you can switch on as your business grows – all bundled together in an easy, fast, scalable one-stop-shop solution. Though advanced features like EDI ordering, invoice portals and mobile apps may go beyond your initial requirements, as a fast growing company it's best to prepare so you can avoid a costly replatforming project in the not-too-distant future. What's more, Cloudfy's ability to integrate with virtually any ERP, CRM, e-procurement platform, 3PL or 3rd party software is second-to-none, allowing you to easily pivot when you inevitably upgrade your back-office software.
Your Cloudfy ecommerce website is more than just a wholesale ordering platform for your B2B clients. It's also a portal designed to help you streamline your business by acting as a central hub for your clients to view your wholesale catalog, process their purchase orders, submit their quote requests, manage their invoices, and largely perform all these sorts of day-to-day self service-able duties.
This level of automation is achieved thanks to Cloudfy's ability to integrate your webstore with your ERP system. Your Cloudfy website pulls in your products, inventory counts, customer records, customer pricing and more from your back-office system, collects your customers' orders, and sends the orders back to your ERP.
Though your new ecommerce webstore may be setup for your wholesale clients, it also includes a D2C guest-checkout component, and generally looks and feels like a typical B2C shopping experience with predictive product search, multi-level filtering, responsive design, promotions and more.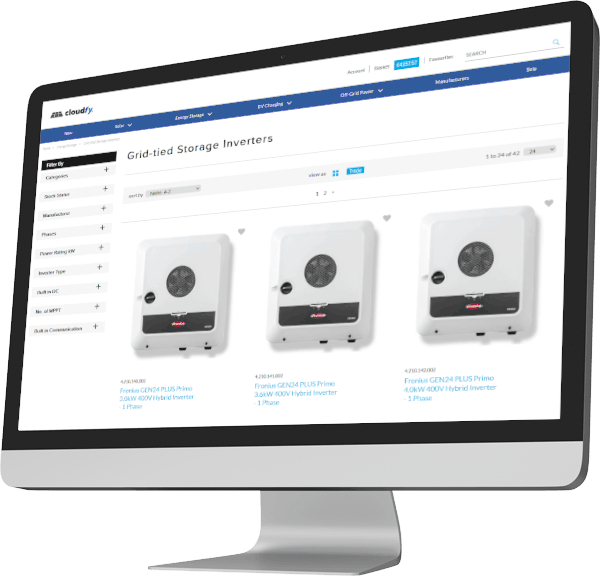 Cloudfy's customer ordering app makes it easier than ever for your B2B clients to re-order your wholesale products in a convenient process that empowers your customers, reduces your expenses and increases your sales. This native mobile app works on both iOS and Android. Learn More
Cloudfy's native mobile sales rep app for wholesalers and distributors makes it easier than ever for your sales team to close in-person deals by providing up-to-date information on your products, inventory levels and customer account details. Generate quotes, capture orders and sign-up new customers right on the spot. Learn More
Out-of-the-box, you'll get the premier slate of components for global distribution: EDI ordering, Punchout, Multi-Store Configurations, Multi-Currency, Multi-Lingual and much much more…. Find out more >
An industry-leading connector that gives you the ability to seamlessly integrate every one of your global marketplaces AND retail partners… Find out more >
WHAT'S YOUR BIGGEST CHALLENGE?
CLOUDFY CAN HELP YOUR BUSINESS OVERCOME
Heineken needed to quickly deploy a B2B ecommerce solution to allow their wholesale customers to order online 24/7. From their P.V. Union Brewery in Slovenia, the new client ordering portal would serve nearby bars, restaurants, and distributors with their daily, weekly and monthly orders… Full Case Study